FC Barcelona is getting some of the best young talents next week, among them two of them being their new signings whereas the others will return from their loans. According to Sport, Pedri, Trincao, Aleñá and, Oriol Busquets and Matheus Fernandes will be making their ways to Barcelona and eventually start a round of pre-season training.
Obviously, the first team will not be playing then and most probably be in Lisbon playing the Champions League games which in turn will give players to settle into the club. The pre-season will mostly depend on how much time the Champions League take to end and also idea of Barca is that footballers enjoy their holidays.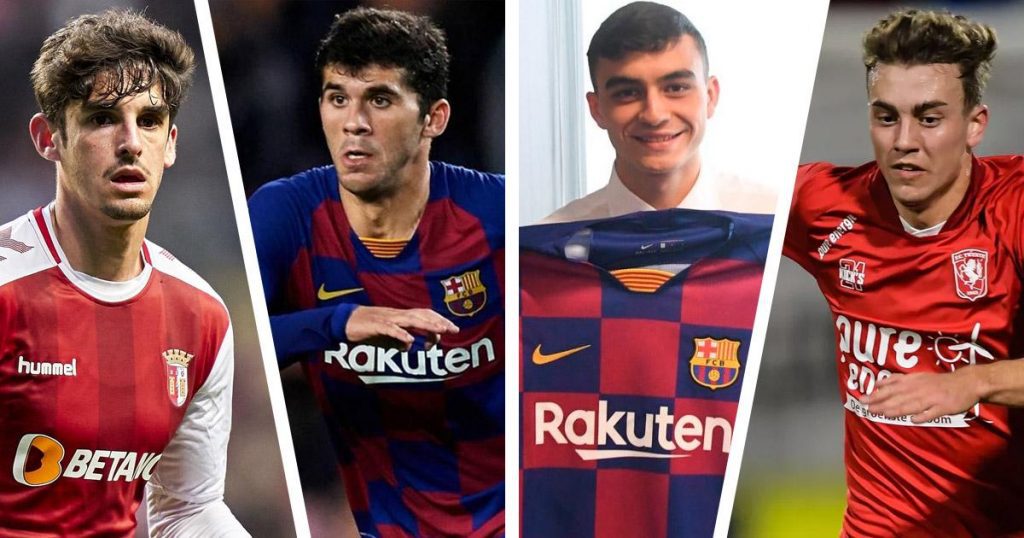 The club also does not want to give too long a period of inactivity as the next season is already knocking on the doors so the signings and players on loan will have to work solo during the month of August. Then, after the first team finishes the Champions League and their short holiday period they can start a mini-pre-season to start the new 2020/21 season.

Both Pedri and Trincao are the two most most exciting signings this season, who have their worth to prove by showing their worth to play at the Camp Nou. On the other hand, Aleña will be back in the first team after a good loan period at Real Betis.
While both Matheus Fernandes and Oriol Busquets would be playing the pre-season with the first team waiting to find a destination. Sport also reckons that Oriol Busquets has several First Division offers and even Matheus Fernandes has gained a lot of interest in Monaco, so their stay at the club will depend on their pre-season show undoubtedly.
Do check out:
😎TechnoSports-stay UPDATED😎