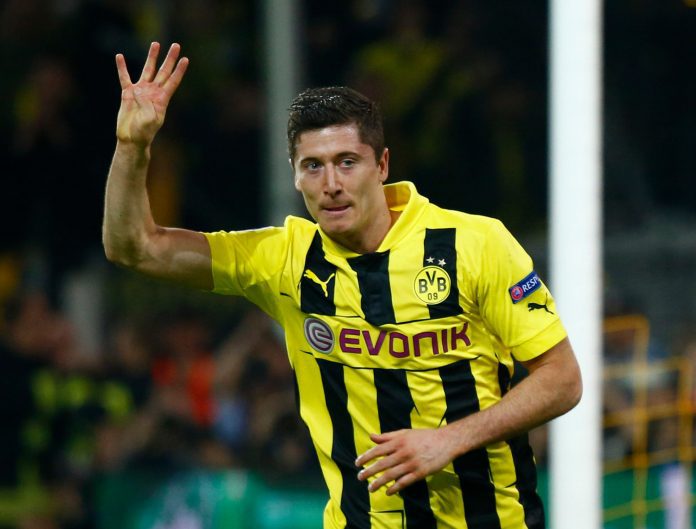 Spanish giants Real Madrid had Robert Lewandowski as their top transfer target in 2014. Lewandowski was playing for Borussia Dortmund at that time.
Real Madrid wanted to sign him in the summer of 2014. They also sent their contract proposal for Lewandowski to sign. Los Blancos wanted him to play alongside the famous BBC: Bale, Benzema and Cristiano. But sadly the transfer never happened and he went to Bayern Munich.
As reported by The Sport, Polish media Onet Sport has now revealed the contract offers sent by Real Madrid to then Borussia Dortmund striker Robert Lewandowski. It has all the details about the salary, annual collection date and transfer premium among many others.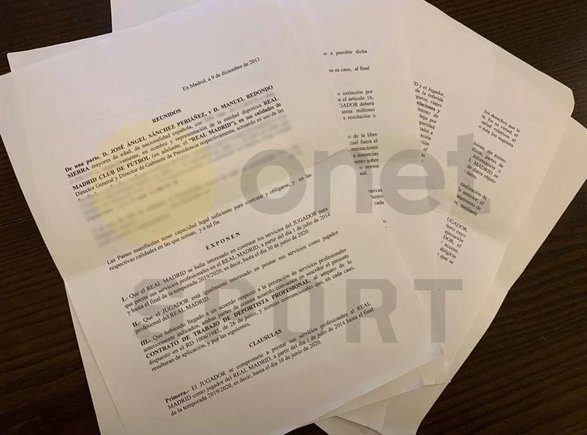 Lewandowski's contract with Dortmund was due to expire in 2014, so Real Madrid wanted to sign him on a free transfer. Lewandowski would have received a transfer bonus of 10,957,650 euros gross on 10th February 2015. He would also get to collect his annual salary in two instalments like the other player of the club, on 10th February and 10th July. He was offered a salary of 8,609,590 euros gross per season. Real Madrid wanted to sign him for 6 seasons, till 2020.
It was also written in the contract that Lewandowski would be prohibited from carrying out risky activities such as riding a motorcycle, motorboat, skiing, parachuting or any other type of climbing.
Jose Angel Sanchez and Manuel Redondo signed on the contract papers as the representatives of Real Madrid.
When Real Madrid sent him the contract offers, Lewandowski already had a verbal agreement with Bayern Munich. He also still had 6 months left in his Borussia Dortmund contract. So he didn't sign for Real Madrid and instead went to the Allianz Arena. Now he has become a legend at Bayern Munich.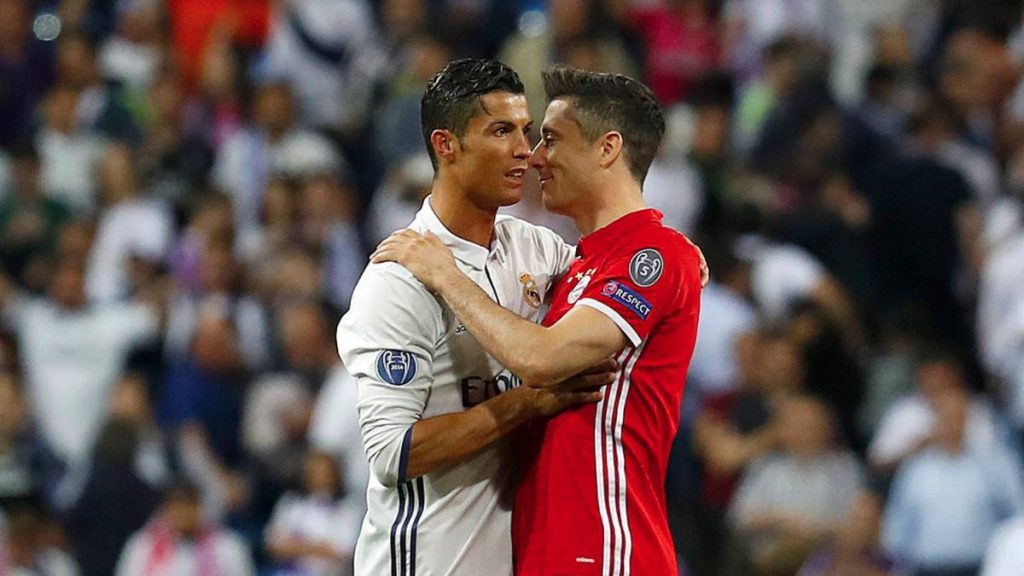 If Lewandowski had signed for Real Madrid he would have got the opportunity to play alongside one of the best players, Cristiano Ronaldo. Real Madrid's golden era in European competitions was also about to start from 2014. They won 4 Champions League trophies in 5 seasons.
Maybe Lewandowski has done a mistake by not signing for Real Madrid back in 2014 or maybe not, as he has won the Bundesliga in all of his 6 seasons at Bayern Munich and is considered as the best No. 9 in the world right now.
Do check out: