OnePlus is working on their next OS and has named it H2OS11 which converts to "Hydrogen OS 11". The OS is under development and will be revealed in China first on AUgust 10 at 2 pm. The new OS will ring more visual enhancements, more features and "brand-new interactive concept" as said y the company.
The new OS launch will be on August 10 and the poster has been shared in OnePlus' Weibo account. This clearly indicates that the OS will be launched in China first with some local enhancements for its local customers. This Hydrogen 11 OS is reported to be China and will be an Oxygen 11 alternative without Google services and with local alternatives.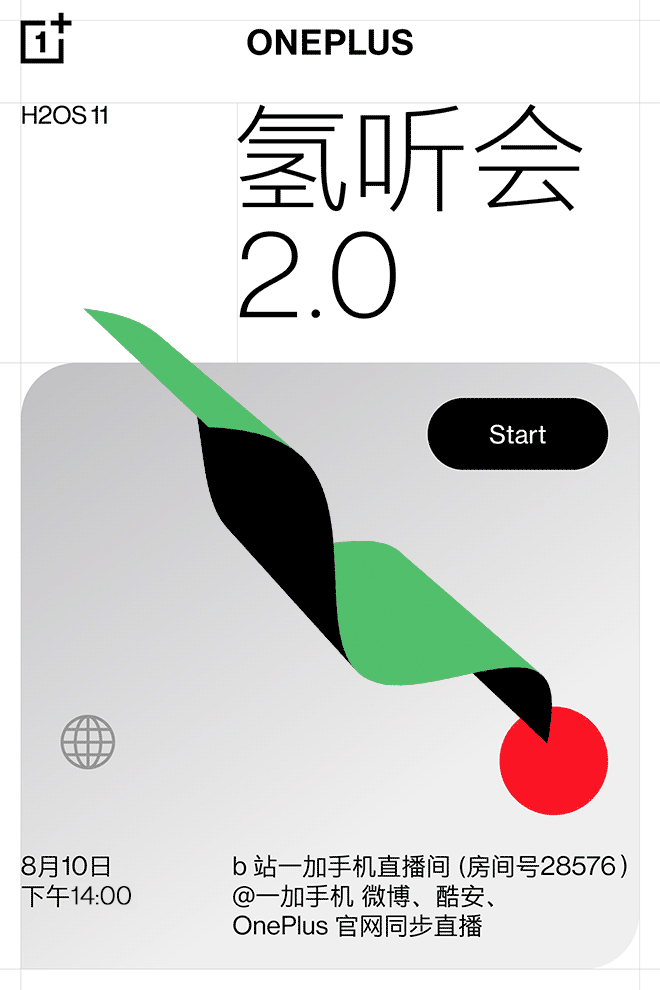 The good news is that the company is also working to develop the OS to work with Google as well. SO once everything is settled with the Chinese version then we might witness the new H2OS11 as a global variant. The OnePlus OS i.e. the Oxygen OS is very popular in the whole world as it gives very clear UI to use.
Previously we have seen Pete Lau, OnePlus CEO, has tweeted an image saying  "11 on display". This also indicates that Android 11 is on its way to enter the Oxygen OS with an always-on display feature embedded in the upcoming updates. We might guess that the new OS will be available with the OnePlus 8T as soon as the company decides to launch it.