Barcelona had already agreed on a swap transfer deal for Arthur with Juventus, which will see Miralem Pjanic coming to Camp Nou. But till the last moment, Arthur wanted to stay in Barcelona and was unhappy with the transfer.
The swap transfer will happen after the end of the Champions League 'Final Eight' Tournament in Lisbon with the final on 23rd August. Until then Arthur was supposed to play for Barcelona and Pjanic for Juventus.
All the Barcelona players were given a mini-break after the end of the LaLiga season and were supposed to come back to Camp Nou last week. But surprisingly, Arthur has refused to join the Barcelona camp again and has stayed back in Brazil. He is unhappy with the way the Barcelona board treated him and has done the transfer.
Read: Arthur refuses back to get back to training, Barcelona opens disciplinary proceedings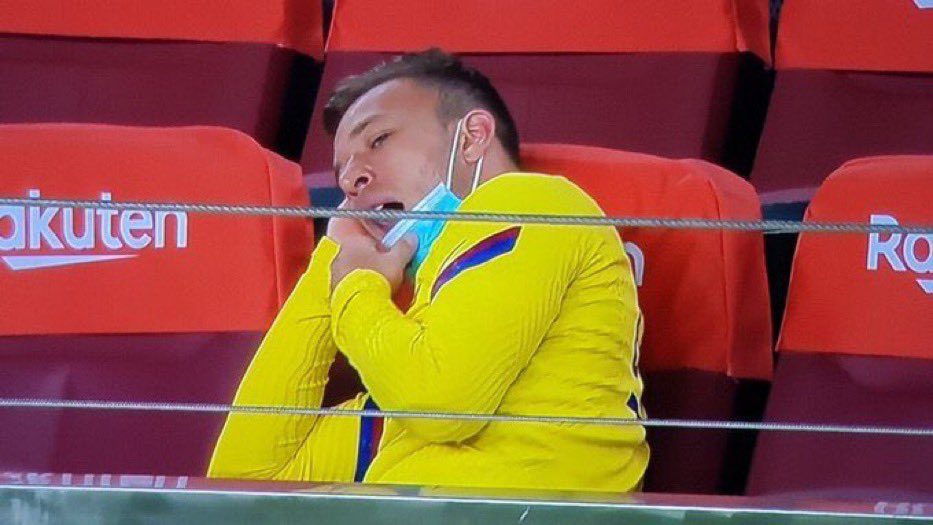 Barcelona president Josep Maria Bartomeu has been angered by this action of Arthur. He thinks this behaviour is unacceptable and will be taking disciplinary action against the 23-year-old.
According to a report by Sport, Bartomeu told: "What Arthur has done is an insult to his teammates, because the team wants to do well in the Champions League. And also to the club. It is illogical that playing such an important title, a player withdraws himself. It is unjustifiable and totally incomprehensible."
"We agreed that until the Champions League ended, he would continue to play for Barça. He is a player who has a certain importance in the team and who could help us."
"But he did not appear from the return of the mini-vacations. It is an unacceptable act of indiscipline. And that is why we have opened a file for him, because there is no argument that justifies his absence. He called and said, 'I will not return, I will stay in Brazil.' It is his decision. No one has given him permission."
Bartomeu has also accused Arthur of not renewing his contract with Barcelona and hence the Juventus transfer happened. He said: "Arthur cannot renew for Barca for the amount he wants, he has a better offer and he explains it, Barca cannot match that offer, decides to leave and then the operation [transfer] starts."
Now the Barcelona board will meet with Arthur's lawyers next week and has already opened a disciplinary action against him. They are planning to hand him the 'biggest fine in the club's history'. They think if Arthur wanted to discuss this normally they would have tried to come to a conclusion. But after such an attitude from the Brazilian, they are in no mood to give any concession, rather they would charge him with a hefty fine.
Do check out: