Huawei leaves Samsung back and becomes the world's largest smartphone maker for the first time in the past nine years. The Korean giant comes down in second place, says the report of Canalys, a market analysis firm.
As per the fresh report, the ex-topper, Samsung shipped 53.7 million smartphones in the second quarter of this year, whereas the Chinese smartphone maker Huawei shipped 55.8 million, 5 percent less in terms of YoY calculation. Samsung's market drops by 30 percent compared to the same quarter of last year.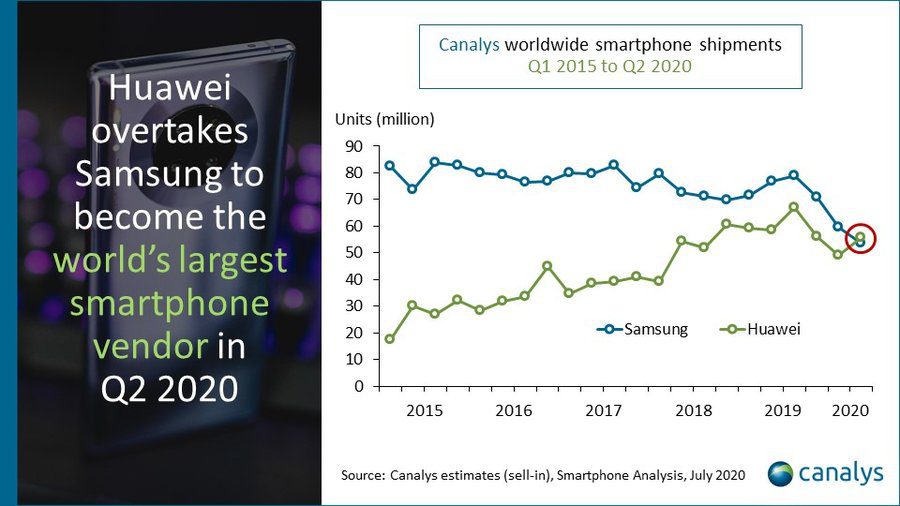 It's very surprising to all of us because the US already blacklisted this company and it doesn't have the support from Google or other US-based companies. So, Huawei also has less hardware support.
In fact, Huawei sells more than 70% of its smartphones in mainland China currently and there is no effect on the sale rather the pandemic.
Though, Samsung is very much positive to get back its position again in the next quarter as it's launching new devices next month on the Galaxy Unpack event.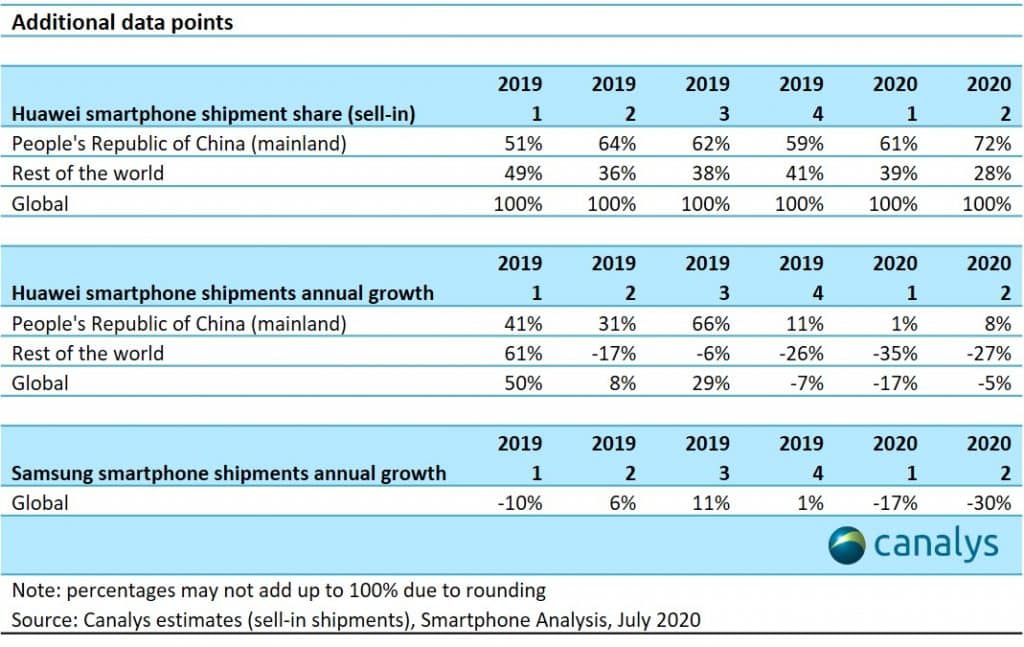 Ben Stanton, the Senior Analyst of Canalys said, "If it wasn't for COVID-19, it wouldn't have happened. Huawei has taken full advantage of the Chinese economic recovery to reignite its smartphone business. Samsung has a very small presence in China, with less than 1% market share, and has seen its core markets, such as Brazil, India, the United States and Europe, ravaged by outbreaks and subsequent lockdowns,"
Do Check Out 👇🏼