Who says 2020 has gone bad for everyone out there? Revenue figures of Reliance Jio have just been announced and we see tremendous growth in Q1 2020. Jio has made ₹2,520 crores profit in the first quarter with 182.8% profit, which indeed is just crazy numbers. Here are the list of figures that shows Jio's growth in Q1 2020:
Standalone revenue from operations, including access revenues, of ₹ 16,557 crore
Standalone EBITDA of ₹ 7,281 crores and EBITDA margin of 44.0%, up from 37.8% in 1Q FY19-20
Standalone Net Profit of ₹ 2,520 crores (182.8% YoY growth)
ARPU during the quarter of ₹ 140.3 per subscriber per month

There are a lot of factors involving such figures, due to the massive amount of subscribers it has added to the Jio network, the rise in its FTTH services which Jio says has reached to 1 million home users. The pandemic has caused a lot of pain among everyone but has helped bring everyone digital, meaning Jio gaining more users.
This eventually helps Jio promote its wide range of applications services including JioTV, JioSaavn, JioCinema, JioNews, JioMeet, JioHealthHub, JioEngage, JioCloud, EasyGov, JioMoney, JioTogether, AJIO, Reliance Digital, UPI, and Stories.
Commenting on the results, Shri Mukesh D. Ambani, Chairman, and Managing Director, Reliance Industries Limited said: "Jio started with a vision of connecting everything by building robust and secure wireless and digital network and extending the benefits of digital connectivity to everyone in India. Thirteen investors, which include the largest technology companies and investors globally, now share a common vision with us.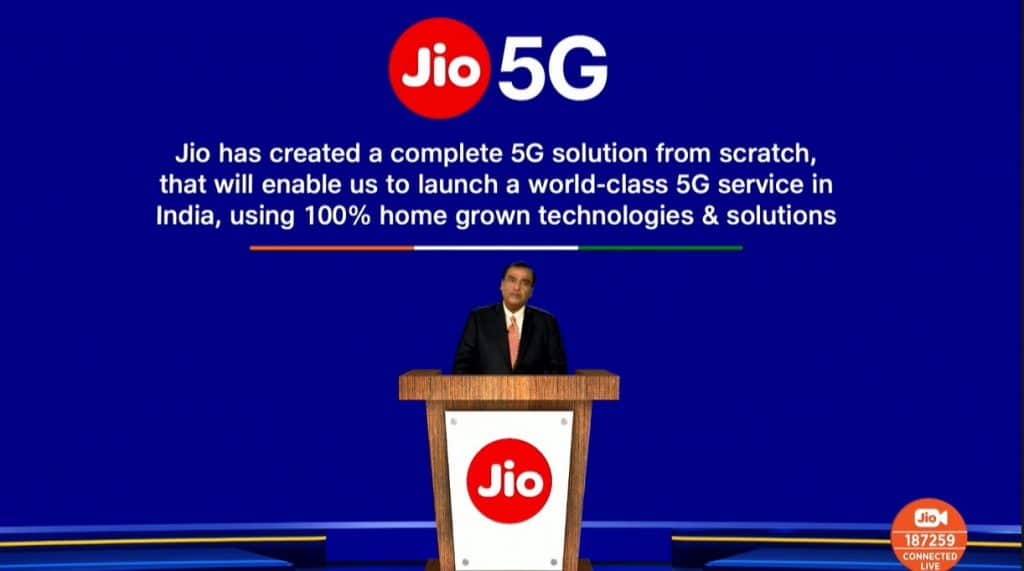 Jio Platforms Limited with partnerships across promising Indian start-ups and globally renowned technology companies is set to drive the next leg of hyper-growth for digital businesses. Our growth strategy is aimed at meeting the needs of all the 1.3 billion Indians. We remain focused on playing a leading role in India's transformation into a Digital Society."
In the meantime, who can forget Jio Platform's array of investments in few months raising ₹ 152,056 crores across thirteen investors which includes Facebook, Google, Silver Lake, Vista Equity Partners, General Atlantic, KKR, Mubadala, ADIA, TPG, L Catterton, Public Investment Fund of Saudi Arabia, Intel Capital and Qualcomm Ventures.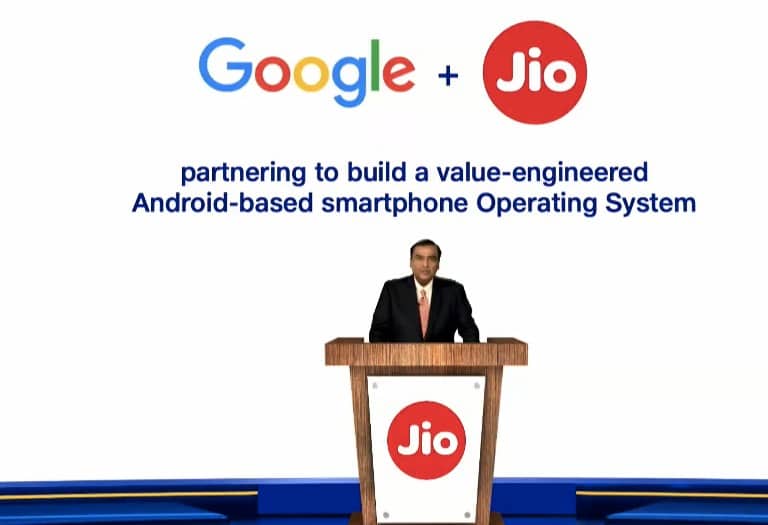 Not only has this made Reliance Jio debt-free but also pumped up for its upcoming 5G rollout that is scheduled to be taking place in 2021 and is supposed to be made using home-grown tech. Strategic partners like Google will help Jio to make cheaper smartphones running on custom Google OS, helping more people get connected to the internet.
JioMart has helped people get essentials, groceries, and many things right from their homes, JioMeet helping to connect people in these difficult times. Announcements like JioGlass and e-learning across its digital platforms will transform the way we are fighting the pandemic, yes, if that's helping Jio to grow so be it, at least Indians are relying on their own technologies without any Chinese interference.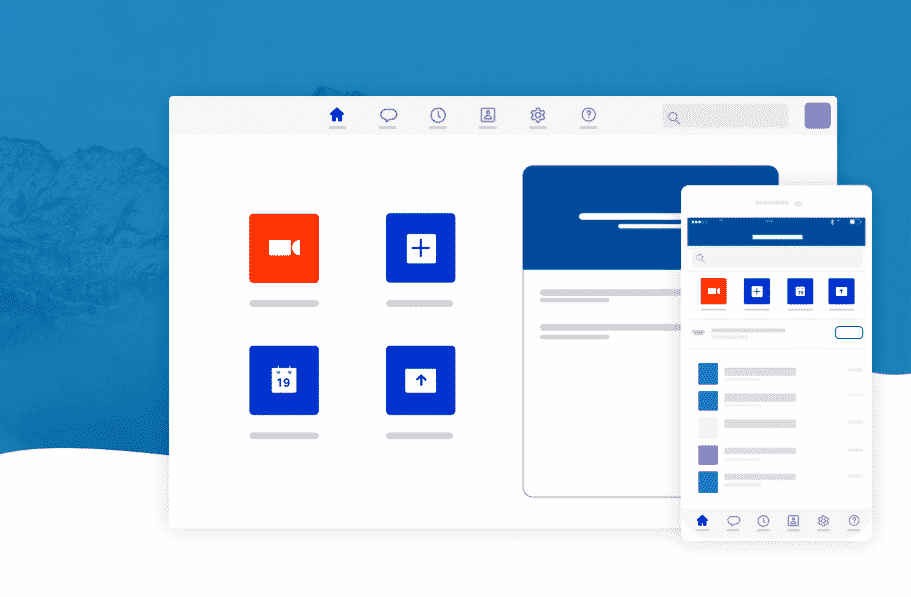 JioTV+ is another service exclusive to JioFiber which has totally changed the way we now see content and has integrated leading third-party content providers like Netflix, Amazon Prime, Disney Hotstar, Sony LIV, Zee5 and many more. Here are some facts about Reliance Jio's strong financial performance:
Jio has reported strong revenue and EBITDA growth driven by sustained subscriber momentum and ARPU improvement.
Quarterly operating revenue for RJIL increased by 33.7% YoY to ₹ 16,557 crores with EBITDA the margin of 44%.
Strong EBITDA growth of 55.4% YoY to ₹ 7,281 crore drives net profit to ₹ 2,520 crores during the quarter (growth of 183% YoY).
Reliance Jio is trying to make an ecosystem of its products and services led by the world's 5th richest man Mukesh Ambani, which some say means only business. But, giving alternatives which are made in India is not that bad and it's Jio who has helped pioneer the entire nation digitally so making this much profit is expected but Jio Platforms should keep on bringing exciting stuff for Indians, made by Indians in the days to come.
via Jio's Press Release
Do check out:
😎TechnoSports-stay UPDATED😎