In the last week, Amazon Alexa application got the capability to react to the hotword "Alexa". Now, it becomes cleaner and personalized than before, and also focusing on the key features its users are willing for.
The new home screen is displaying more user-focused information like the last played track, shopping list, and more, other than the third-party services. A big size "Alexa" button is also added at the top of the page. Other than saying the hotword, you can also tap this button to wake up Alexa.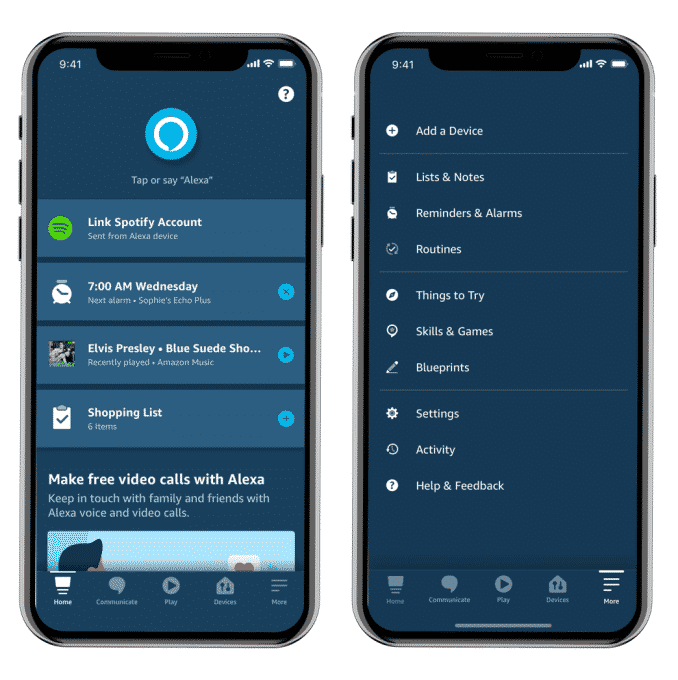 The first-arty skills instead of the third-parties will surely attractive for the new users. Though, users rarely avoid Google Assistant.
Behind the clean look of the app, reason is the 'More' tab, probably. With in this tab, some options are stayed in like the Reminders, Routines, Skills, and Settings.
After reading this, if you look for the mentioned clean, personalized avatar, then you will not get that as this update is not revealed yet. It will start coming out from next week for both the iOS and Android platforms. Till then, you have to wait, if you want to try it out.
Do Check Out 👇🏼