- Advertisement -
AMD after 2017 totally changed the game, their partnership with TSMC to deliver superior CPU and GPU products based on advanced fabrication process has totally paid off.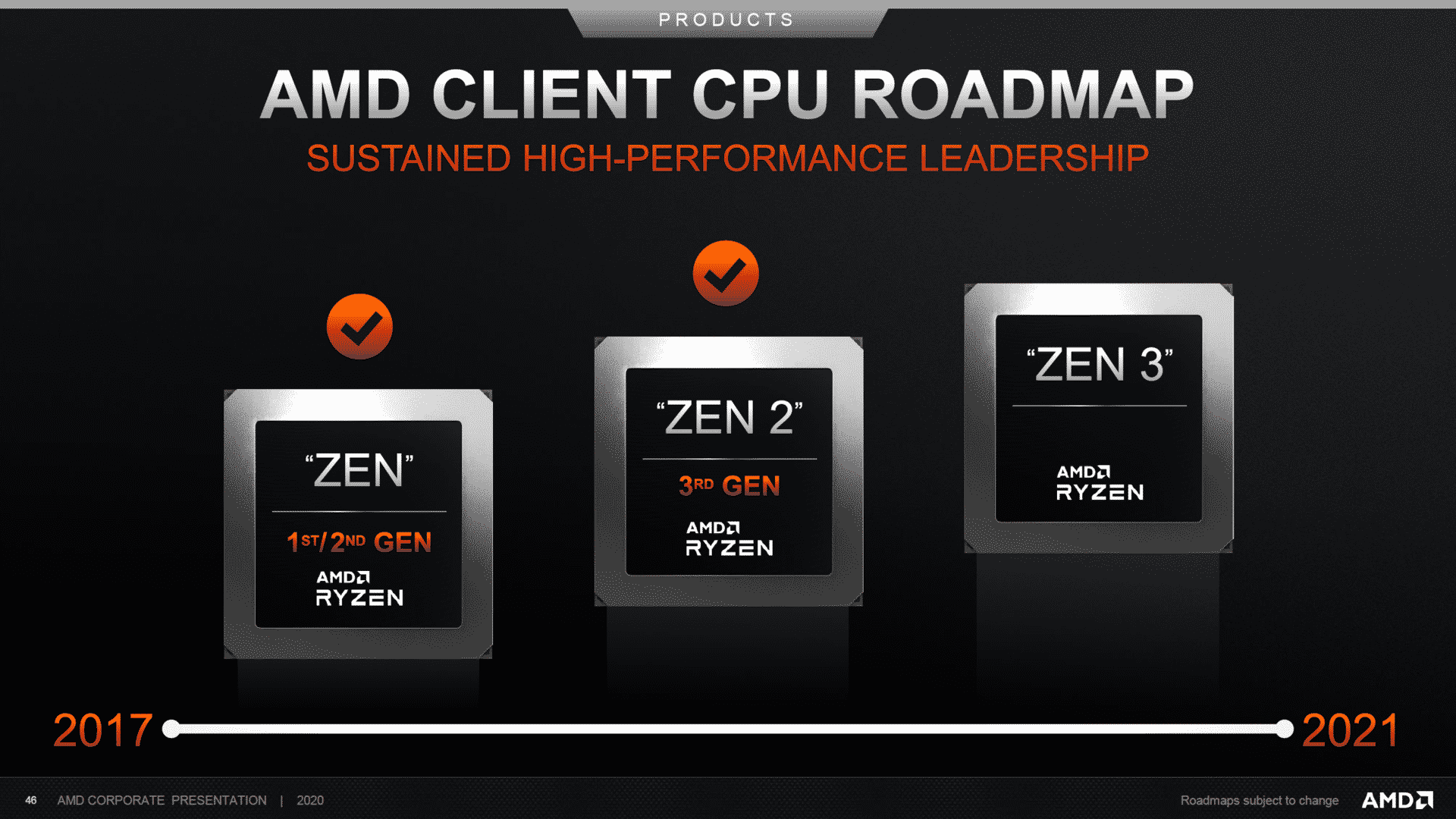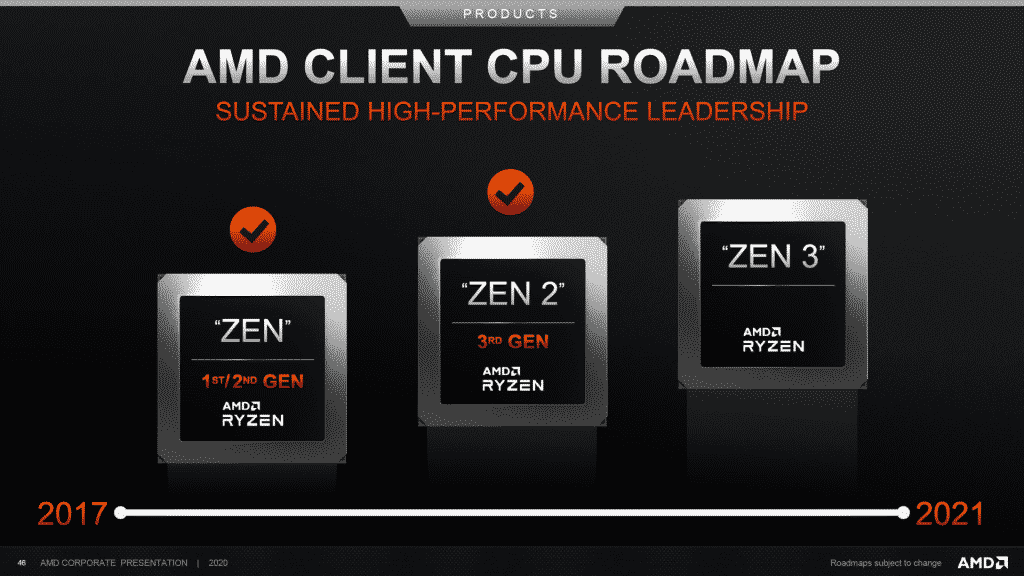 Both their processors and graphics cards are loved by consumers and now they are targeting the businesses and OEMs with their PRO CPUs and data center CPUs & GPUs. Apart from showing their great Q2 earnings report, AMD also updated some of the presentation slides with roadmaps for the next couple of years.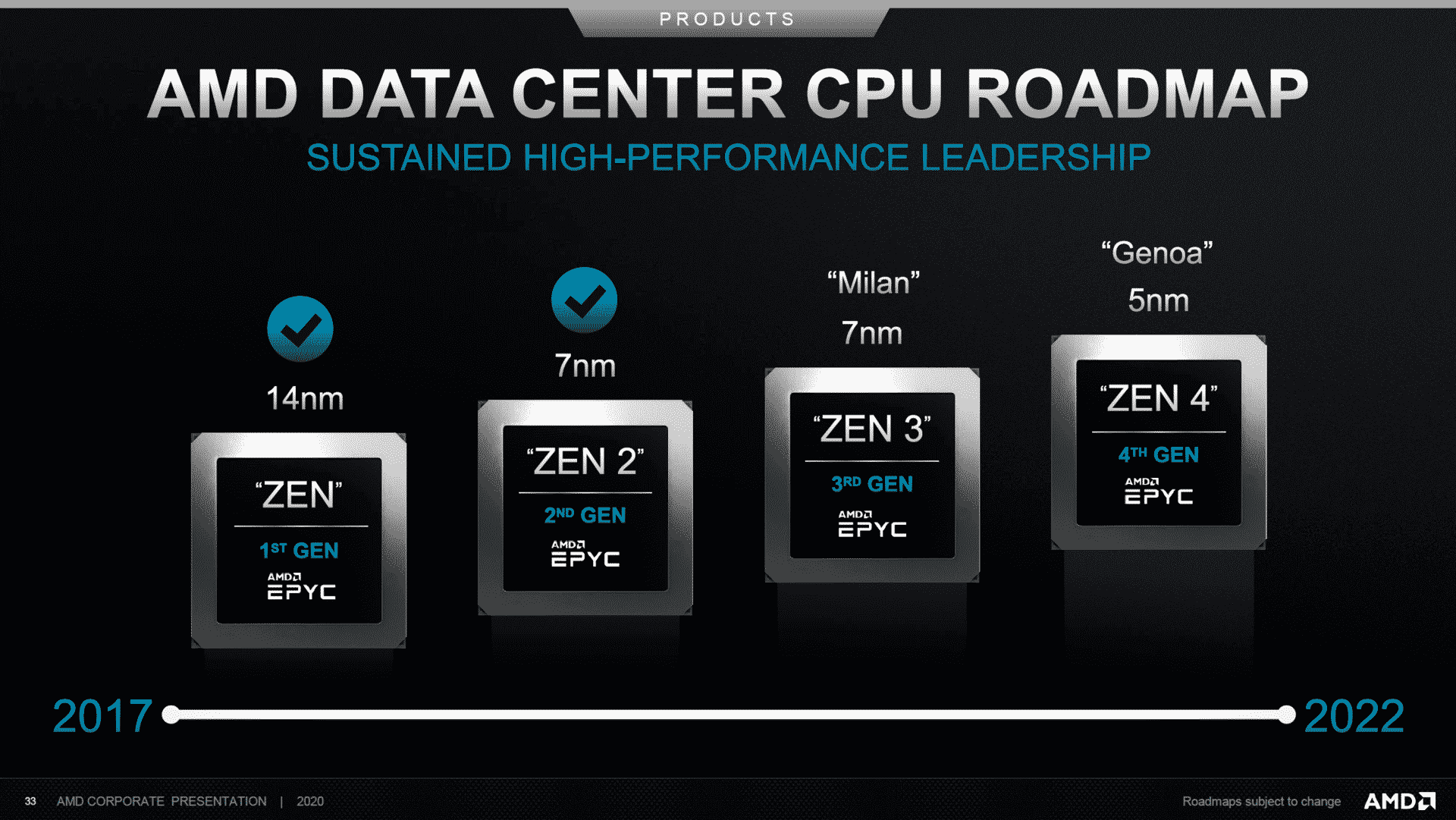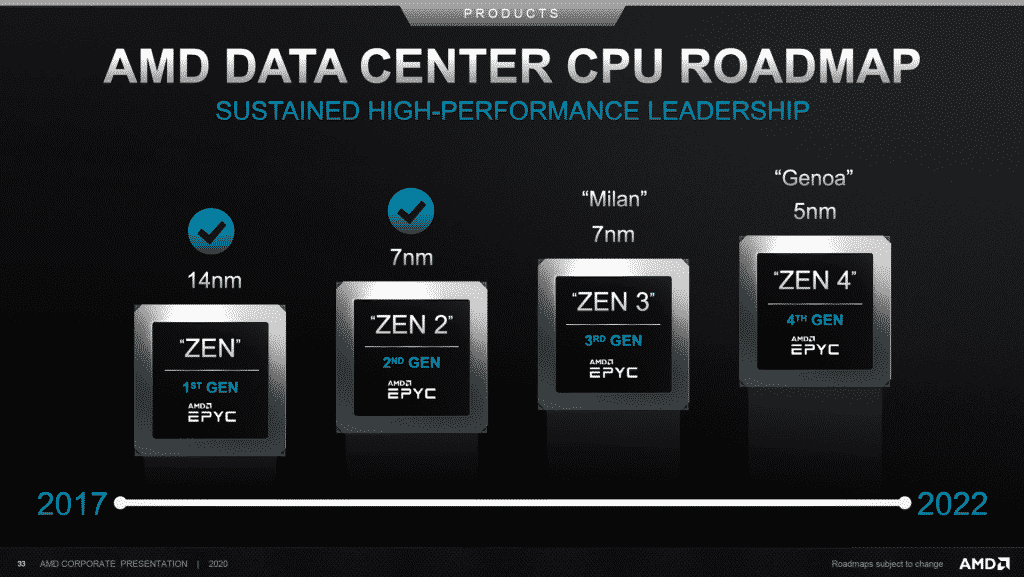 Not much has changed when it comes to consumer-centric processors i.e. Ryzen CPUs but there we see a change in the AMD datacenter CPU roadmap. Wherein we not only see the 7nm based Zen 3 Milan CPUs but also the 5nm based Zen 4 Genoa CPUs, which should be based out of TSMC's 5nm process by end of 2021.
- Advertisement -
Now, this makes one thing clear that AMD is pouncing on the server market which is still dominated by Intel but things are changing with Google, Amazon all backing up their servers with AMD processors. The server market is huge, so AMD wants to get the business done already and make 5nm official by 2021, eventually targeting Intel's 10nm based server CPUs which should also launch next year.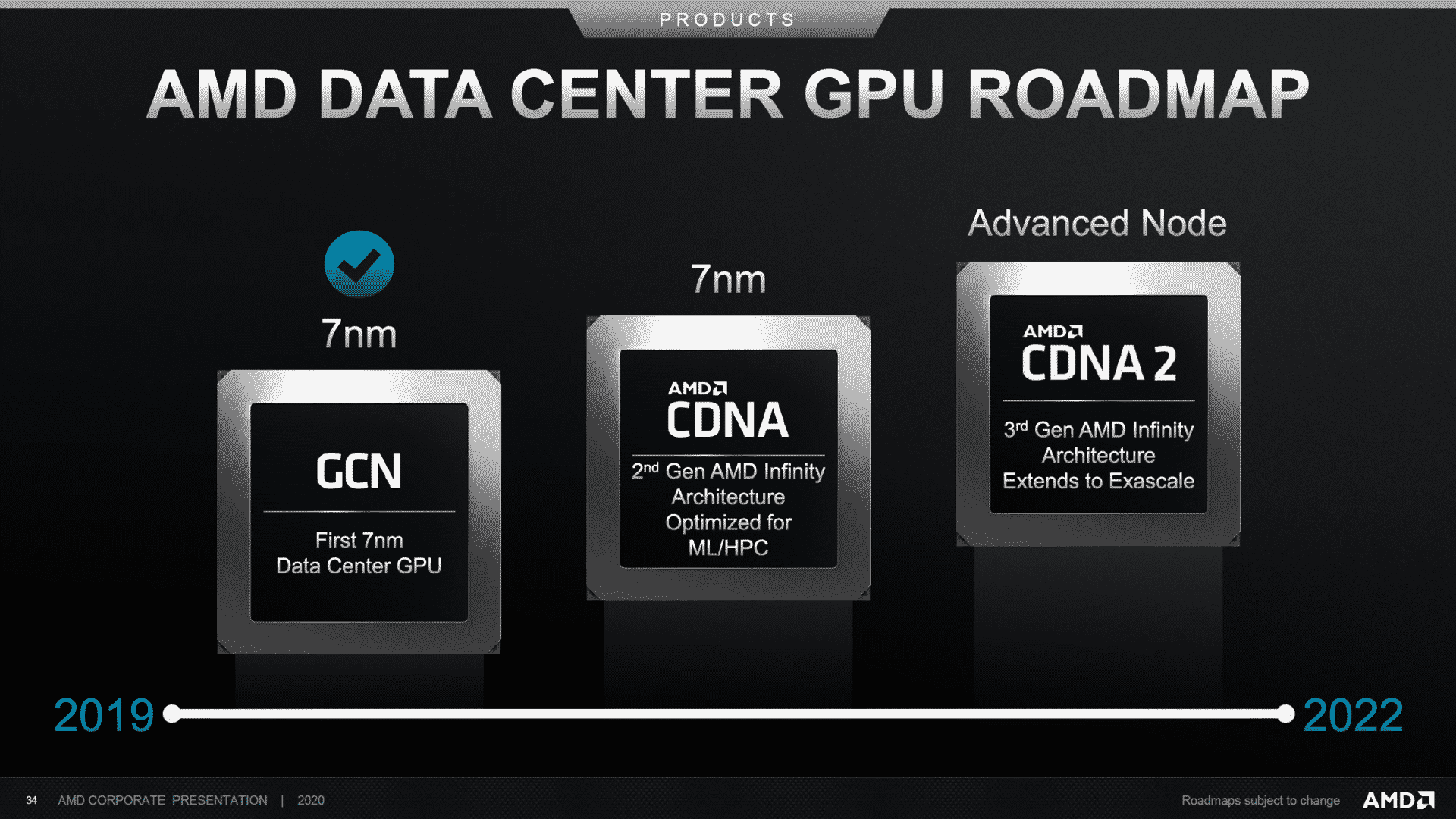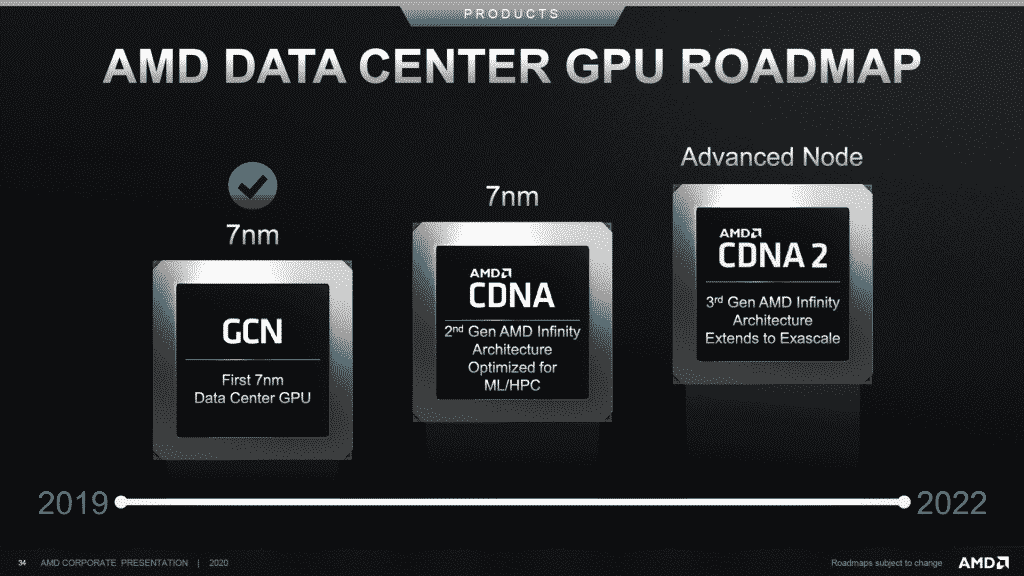 Interestingly the roadmap for consumer CPU market has been shrunk to this year's Zen 3 based Ryzen 4000 launch only. Most probably AMD will be analyzing Intel's move and counter it, as 10nm Alder Lake desktop CPUs will be launching next year, AMD would be taking things strategically. Still, 5nm based Zen 4 CPUs for desktops would be happening by the end of 2021 surely.
On the GPU front, we see similarities between two data centers and gaming GPU roadmaps. While both 7nm based CDNA and RDNA 2 will be launching this year, the company plans to introduce CDNA 2 and RDNA 3 GPUs based on "Advanced Node" by 2021.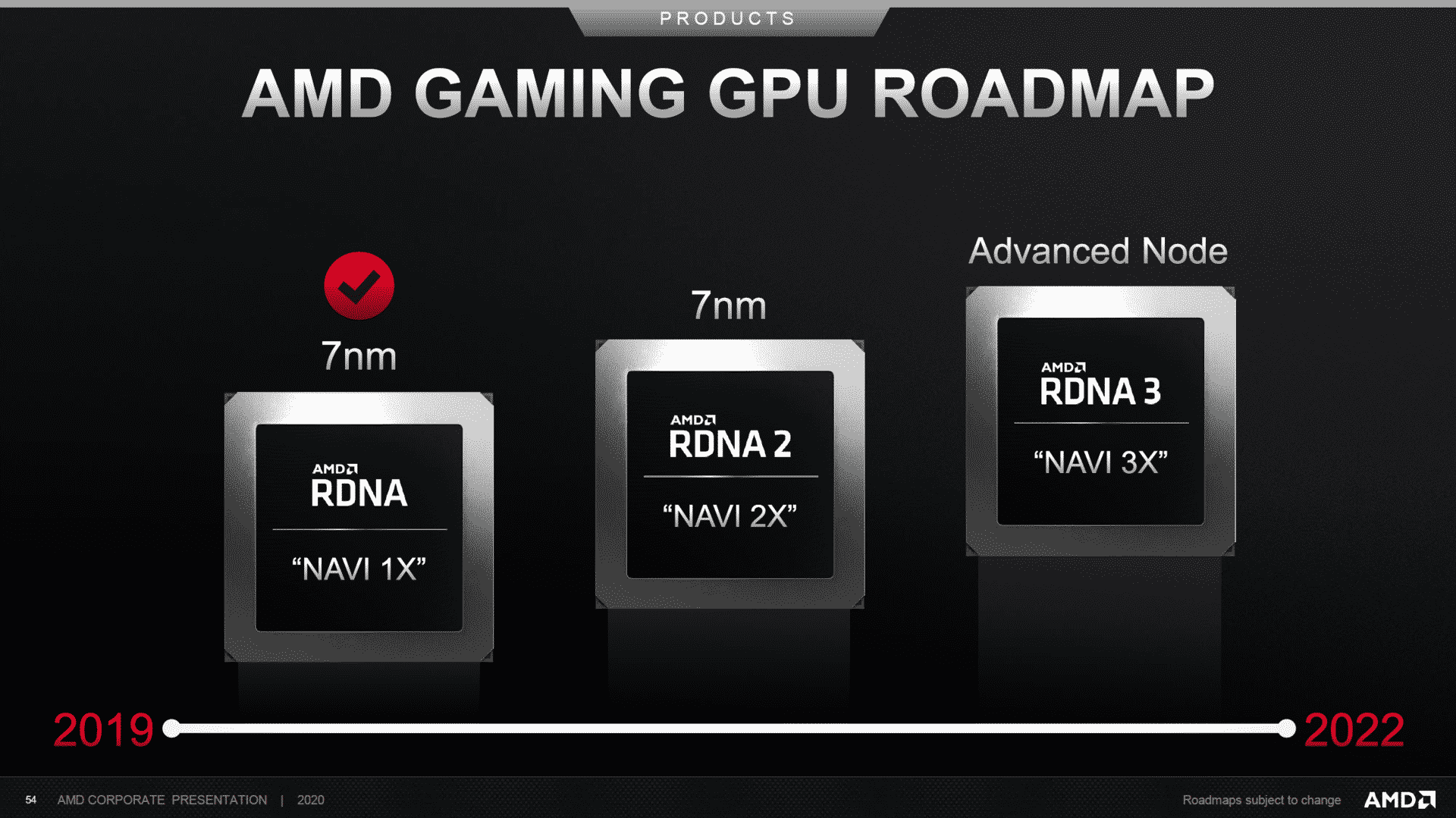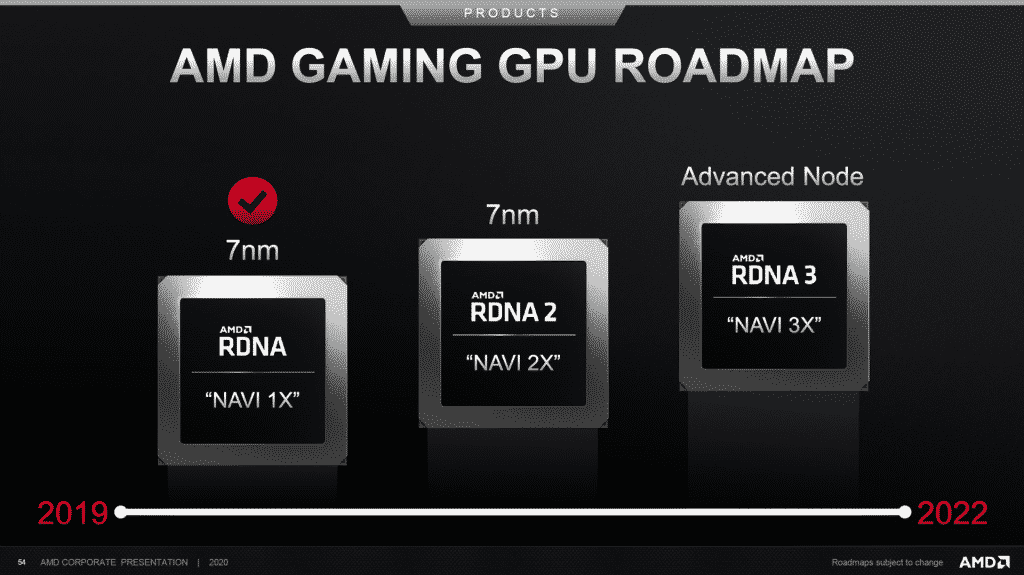 - Advertisement -
This is strange but this might be due to the fact that AMD will be using both 5nm nodes from TSMC and Samsung. While the CDNA 2 based server-oriented GPUs will be using TSMC's 5nm nodes, the RDNA 3 gaming GPUs will be based out of Samsung's 5 nm nodes.
AMD and Samsung are already in works to manufacture Samsung's next-gen gaming-centric Exynos chips with AMD graphics. So, using their 5nm fabrication process for gaming GPUs will be a strategic partnership for the Red team.
- Advertisement -
Do check out:
😎TechnoSports-stay UPDATED😎
- Advertisement -