Qualcomm has announced the Quick Charge 5 a couple of days back and it is now a trending news. Qualcomm Quick Charge 5 is the successor of the QC4 which was introduced back in 2017 and now the company wants to reclaim the title of fast charging with this new Quick Charge 5 that can provide 100W+ power to a smartphone. The claims are sky high from Qualcomm and let's discuss about what the brand has done with this charger.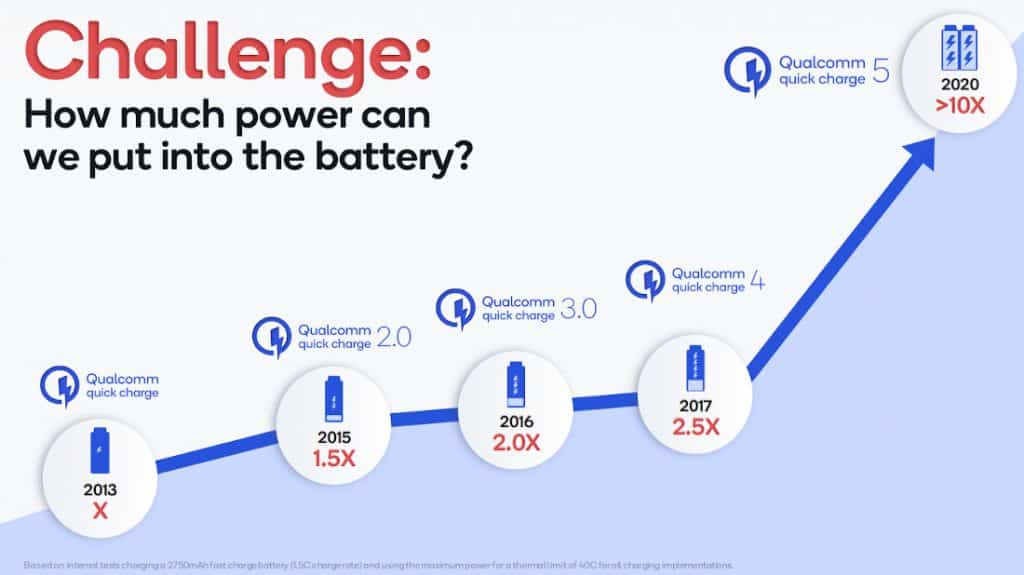 First let's talks about what Qualcomm is claiming, here the brand claims that it can provide 100W power or more while charging in the meanwhile keeping the battery 10°C cooler and it's 70% more efficient to boot. The charger can charge 50% of a dual cell 4,500mAh battery in just 5 minutes. Well, that's some kind of insane power for a charger. Even previously we have seen, Oppo and Realme are also going to launch another 125W charger that can charge 33% in just 3 minutes. Nubia has also announced its 120W charger yesterday.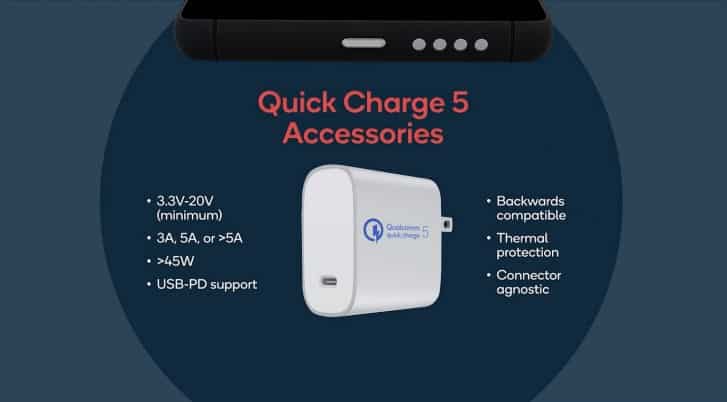 The company claims that this charger can fully charge the battery in just 15 minutes while keeping the Ampere rating from 3.3A to 5A or even higher if needed while the minimum Voltage needed in this case is 20V. QC5 (Quick Charge 5) is built on top of USB Power Delivery PPS but it is also compatible with QC2 or later, it can even support iPhone 7 or higher models.
Quick Charge 5  features 8 levels of voltage protection, 3 levels of current protection, 3 levels of thermal protection and 3 timer protections, plus overvoltage protection at 25 V. The charge controller chip inside the device will decide how much power is perfectly needed for the phone to charge at maximum speed while keeping the temperature of the battery in count.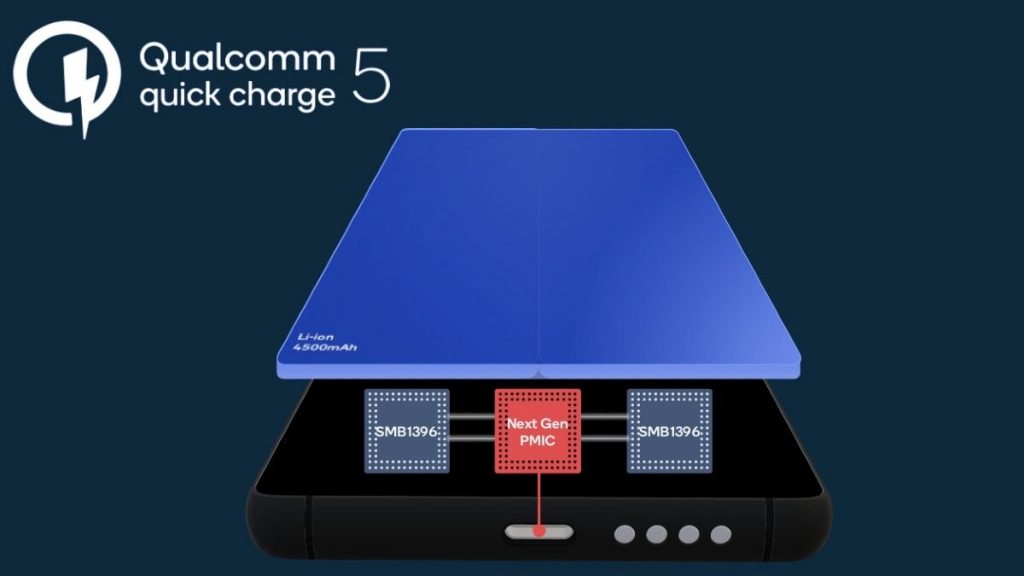 Qualcomm also unveils two charge controller chips – SMB1396 and MSB1398 which can b used by the smartphone manufacturers. The company expects QC5 supported phones will arrive as soon as in the third quarter (Q3) of the year. Though this charger works perfectly for two cell devices but according to the choice of the brand if the smartphone is built around 1 cell battery then the charge will be limited to 45W which is also pretty fast.
Qualcomm Snapdragon 865 and 865+ will support the QC5 but this doesn't mean that all the smartphones with these chipsets will support it now but they need to be paired with the charge controller chips as well. Qualcomm has also shared some of the devices that support this QC5 in their website which are – Samsung Galaxy S20 5G, LG V30, and Nokia 8.