The Android Smart TV market has risen significantly in recent days and people now understand why in this so-called digital decade, Smart TVs play an important role in everyday life. While there are a significant amount of people who do have a TV but want to make them Smart.
I previously covered this (how to make your TV and Android TV) with Flipkart's own Flipkart Turbo Streaming device, and after then Xiaomi launched Mi Box 4K via Flipkart. Now, from a recent tweet from one of India's biggest eCommerce giant suggests that HMD Global's Nokia seems to be launching the same as well.
Well, this would be the perfect time to bring a new Android TV box when the anti-Chinese sentiments are still active in India. Nokia with Flipkart, which is its brand licensee for television-related products in India, will be launching this nee Android TV Box in August itself.
In its Twitter post, Flipkart also posted a small teaser in which it showcases some of the important features of the Android TV box and even asks what if you get all these features without having to upgrade your existing TV, which clearly indicates that of a modern Android 9 based TV box from Nokia.
Smart TV boxes help to convert your existing TV to a Smart TV and make the transition even smoother than you could have expected it to be. The features that are shown are pretty standard ones that you could expect from any Smart TV these days including Android 9.0 Pie support, built-in Chromecast, Dolby Audio, Google Assistant, and Over-the-top (OTT) media services like Zee5.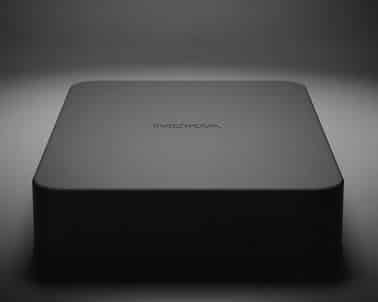 It is speculated that the Android TV box will have a maximum output of 1080p Full HD resolution. Already the Nokia Smart Android TVs are already available in India via Flipkart and has gained a lot of popularity in the country and most smartphone makers want to expand its portfolio to make an ecosystem of connected devices, Nokia also won't mind to do such as well.
Obviously, a Nokia branded Android TV Box would created a huge impact among buyers as Nokia has a trust in the country and the new product will be useful for the those who cannot afford a new Smart TV, especially in this kind of economic crisis.
However, one thing Nokia has to bear in mind that the pricing of its new Android TV box device will play a critical role in its success in India as people have got a lot of alternatives including the Mi Box being its closest competitor with up to 4K resolution support and other same features for a lucrative price of Rs. 3,499. The Flipkart's teaser video says "Stay Tuned…" at the end, which means a launch coming in soon.
Do check out:
😎TechnoSports-stay UPDATED😎