The Brazilian was supposed to be the most promising future in the Barcelona team, but now this has turned to be a scandalous ending. Arthur Melo has already been sold to Juventus as a swap deal for Miralem Pjanic.
So, Arthur has been training with the team for the last few matches but hasn't been called to action in any of the matches, only for once that was just for 4 minutes.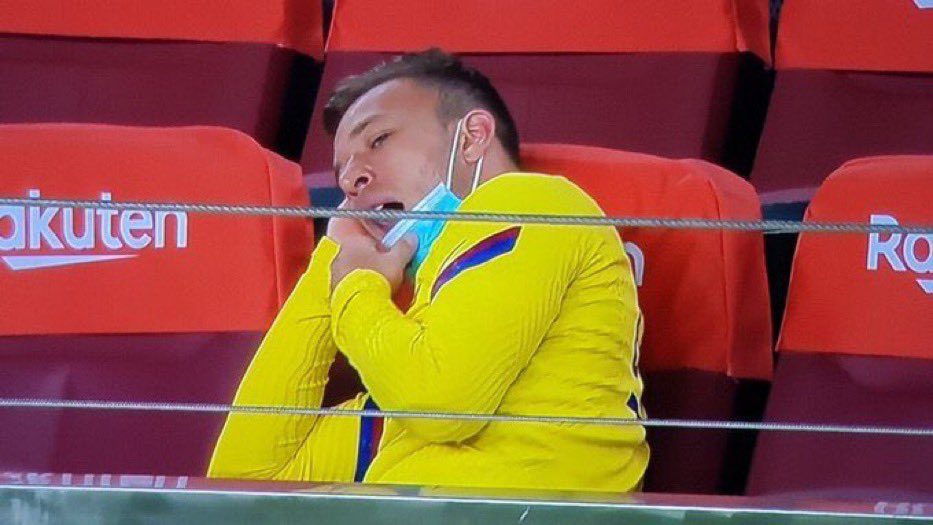 He was spotted to yawn in Barcelona's 1-2 defeat against Osasuna, after which he reported a minor injury and was eventually not available for the ending match of the campaign.
After that, players were given six days rest before the preparations against Napoli and were called back to Barcelona Monday for the COVID-19 tests. At that moment, it was discovered that the midfielder was still in Brazil and had no intention of returning back.
Arthur is said to have informed the club that he will not be training or joining to play for the team ever. Yet, 2 years back the signing of Arthur was a great joy for fans as he was supposed to be the 'next-Xavi' of Barcelona.
The Brazilian wants his contract to be terminated which would have allowed him to not be responsible for anything that mattered to Barcelona. In one way that makes sense because when a player knows he his being treated like a 'property' instead of an asset, it hurts, yet one has to be professional about the game.
Although even if he would have returned back to training but he wouldn't have been included in the squad. So coming in the middle of all this makes things even worse to end his career at Barcelona in this way.
But the Barcelona board is taking this to another level as they have told him that they will not honor his request by any means. It is said that FC Barcelona has opened up a disciplinary case against Arthur and likely to ask a fine or something for being such unprofessional. So all we have is to watch the end of this proceeding.
Do check out:
😎TechnoSports-stay UPDATED😎