EA Sports has recently made an official announcement that PSG star Kylian Mbappe is the global cover star of FIFA 21. The World cup winning Frenchman is the next big thing in the world of football.
But sadly, Mbappe has suffered a serious injury while playing in the Coupe de France final against Saint-Etienne on Friday. The injury has put Mbappe's Champions League participation in doubt.
Kylian Mbappe is the latest player to be injured after being on the FIFA cover. So the fans are fearing that the 'FIFA cover curse' is real.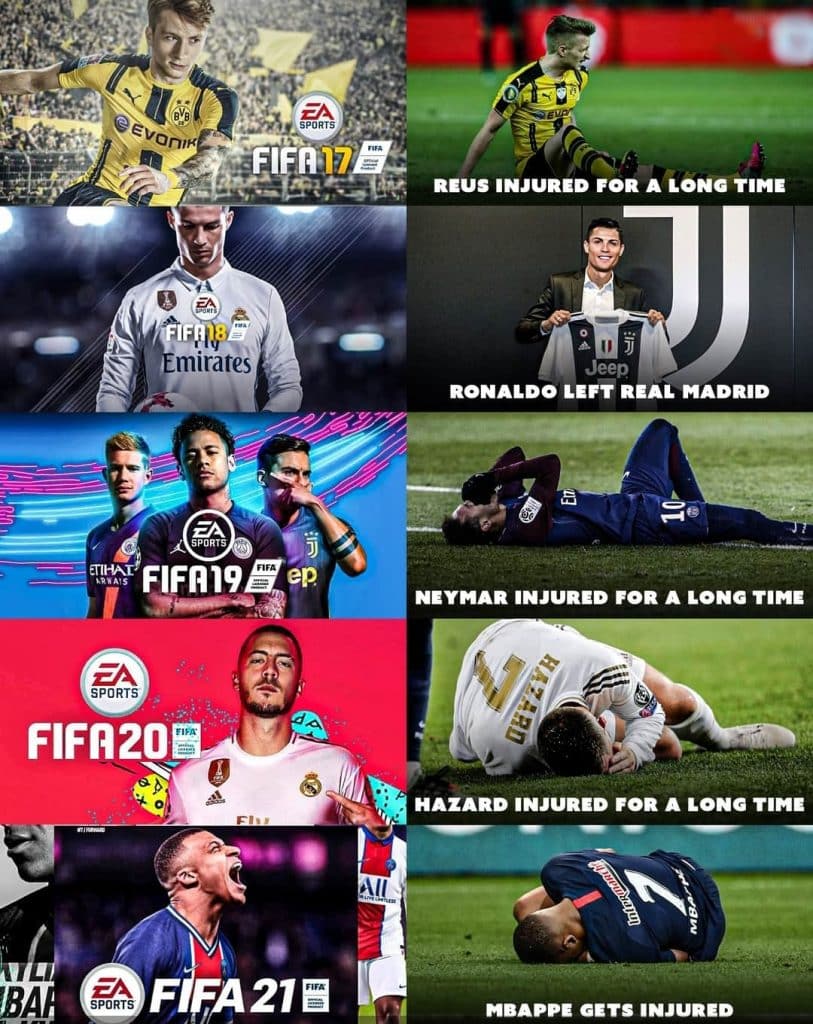 The curse has been continuing since 2017. Marco Reus was the cover star of FIFA 17. The German's campaign was marred by injury and he just made 24 appearances across all competitions for Borussia Dortmund.
FIFA 18 saw Cristiano Ronaldo as the cover star. The five-time Ballon d'Or winner surprised the whole world as he left Real Madrid all of a sudden and joined Juventus in the summer of 2018.
Cristiano Ronaldo was once again made the cover star of FIFA 19. But they dropped him midway through the season as he was involved in a rape lawsuit in the USA. So, EA Sports decided to go with Neymar, Kevin De Bruyne and Paulo Dybala. Neymar got injured and missed the Copa America with an ankle problem. Kevin de Bruyne had a below-par season and Dybala was on the verge of leaving Juventus.
EA Sports first chose Neymar for the cover of FIFA 20 but due to some legal issues, they replaced him with Eden Hazard before releasing the game. Hazard got his dream move to Real Madrid but he was injured for the most part of the season. He described this season as the worst season of his career despite winning the LaLiga.
Now, Kylian Mbappe was revealed as the FIFA 21 cover star. Once again, another FIFA cover star, Mbappe has been badly injured and the time of his return is still in doubt. Hence, the 'FIFA cover curse' continues.
Do you think the 'FIFA cover curse' is real? Let us know in the comments.
Do check out:
[wp_paypal_payment]