The rivalry of the two Kolkata based clubs, East Bengal and Mohun Bagan are well known to all the Indian football fans. Both the clubs played I-League last season, with Mohun Bagan winning the 2019-20 title.
Read: Mohan Bagan declared I-League champions as AIFF conclude the 2019-20 season amid Coronavirus pandemic
Three-time ISL winner ATK has now merged with Mohun Bagan to form a new club, ATK Mohun Bagan FC. This merger will allow Mohun Bagan to play in ISL from the next season.
After their counterpart joined ISL, East Bengal are also in the lookout for new investors to participate in the ISL as Quess backed out from their partnership with the club at the end of last season.
The West Bengal government are still helping the Gold and Red brigade to find new investors and play in ISL from the 2020-21 season. But East Bengal's hope of joining ISL took a massive hit on Friday.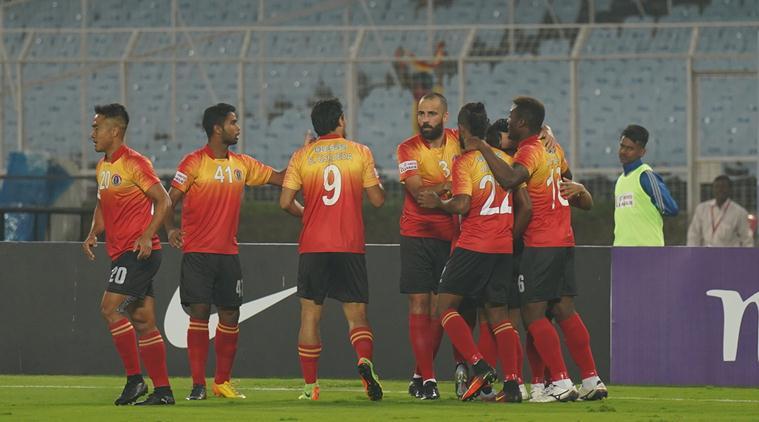 Football Sports Development Limited (FSDL), organisers of the Indian Super League held a meeting with all the club representatives on Friday. FSDL made it clear that they want to continue with 10 ISL teams in the next season instead of adding new teams.
A source close to FSDL told PTI on Saturday: "East Bengal didn't have a chance after April because it takes time with so much of legalities and other important things involved. From April till November they had more than six months but once they have crossed that, there was no chance for East Bengal."
Although FSDL has decided not to add new teams, East Bengal are still hoping to find a way out to play in ISL next season.
An East Bengal official told the ISL doors were still "open" for them. He said: "There was no official meeting. You can say these are all rumours. The door is still open for us, and we are in talks with a potential investor".
The 2020-21 season of ISL will start from the middle of October or the first week of November. The whole tournament will be played in a single venue, Goa. This decision has been taken as a measure for the COVID-19 outbreak. The dates and venue will be officially announced on 7th August.
FSDL will conduct an online workshop in October for all the ISL clubs to make them understand all the rules and regulations of the next season.
Do check out:
[wp_paypal_payment]