Realme has recently launched its Realme X3 series powered by the Snapdragon 855+ SoC, the flagship chip of last year. This makes the smartphone series even more powerful even though it's a mid-range smartphone.
Being available for Rs. 24,999, makes the smartphone even more "value for money", but recently the much-hyped OnePlus Nord has been launched globally. The base 6+64GB variant of the OnePlus Nord also comes at the same price, making the competition neck-to-neck.
OnePlus almost forget mid-range smartphones for quite some time but it pounces back in 2020 with the OnePlus Nord and gets almost everything right at its $400 price mark globally. In fact, it's one of the best sellers in the various European nations.
The OnePlus Nord comes with Snapdragon 765G, a very capable mid-range chip with 5G support, this makes the smartphone even more special for the masses. Here is the spot where the Realme X3 series lacks as they have gone for performance.
As we all know OnePlus has a strong fanbase in the country because of its clean UI, good reputation when it comes to software. With Nord, OnePlus has balance every equation and made this a complete 5G mid-range smartphone.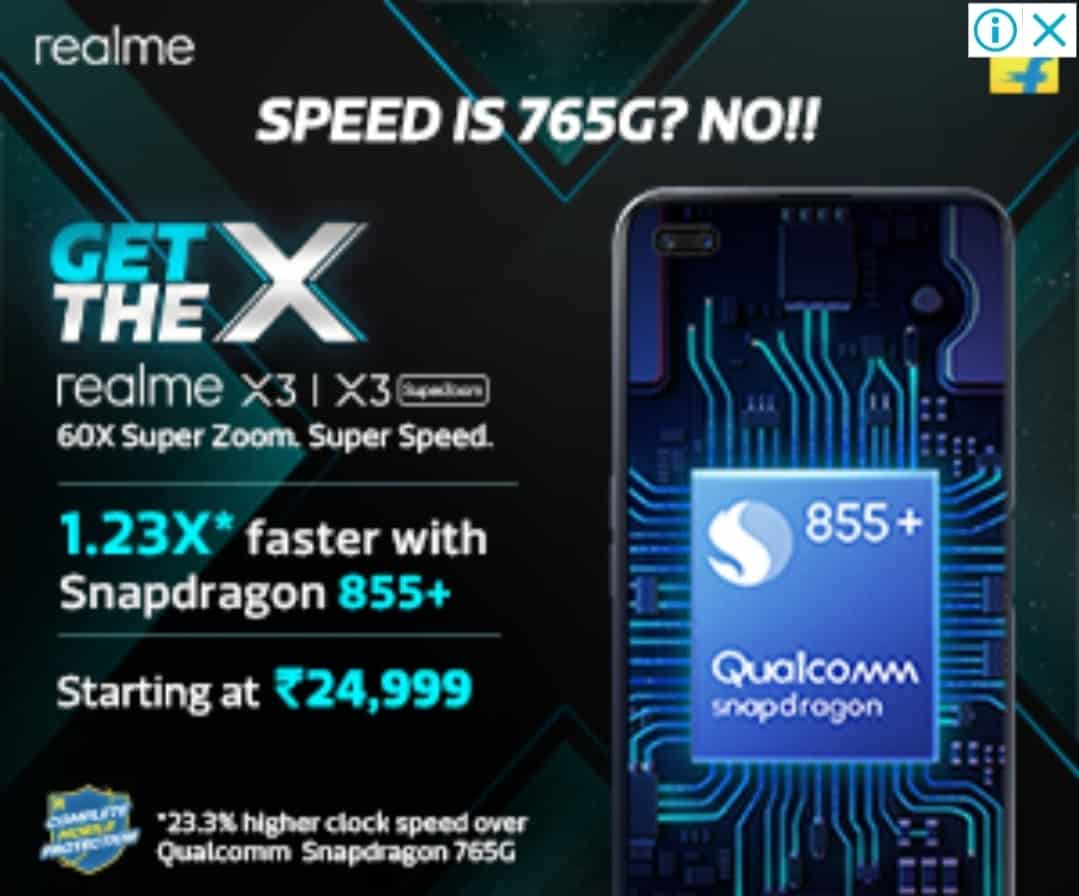 Obviously, fans would prefer OnePlus because it is a more reputed brand than Realme. Now, interestingly I came across a Google Ad that was from Realme and showed that Snapdragon 855+ is 23% faster than Snapdragon 765G.
This makes sense because Realme seems to have invested a lot in the new X3 series so they want to lure users towards it. Their tagline of 'Get The X' still holds good but eventually the sales of the new OnePlus Nord against Realme's mid-range smartphone series will tell people's opinion.
For most mid-range users getting their work done along with casual gaming is what they need and to have 5G support is a boon. Now, given the fact that in 2021, 5G is coming to India anyone who will buy a smartphone will keep this in mind, seems like Realme did not keep this mind.
Do check out:
😎TechnoSports-stay UPDATED😎