Realme's Weibo account had shared this poster in its official Weibo account which hints a camera out of a capsule. The Google Lens machine translation helps us to understand the translated texts which decode to "Self-pill screen" and "Pill screen". This is something new we have come across from this brand. We know Realme is going to participate in the IFA 2020 for the first time. This makes sense as the company will try to showcase its new technology and innovation at that platform in the form of a new smartphone series.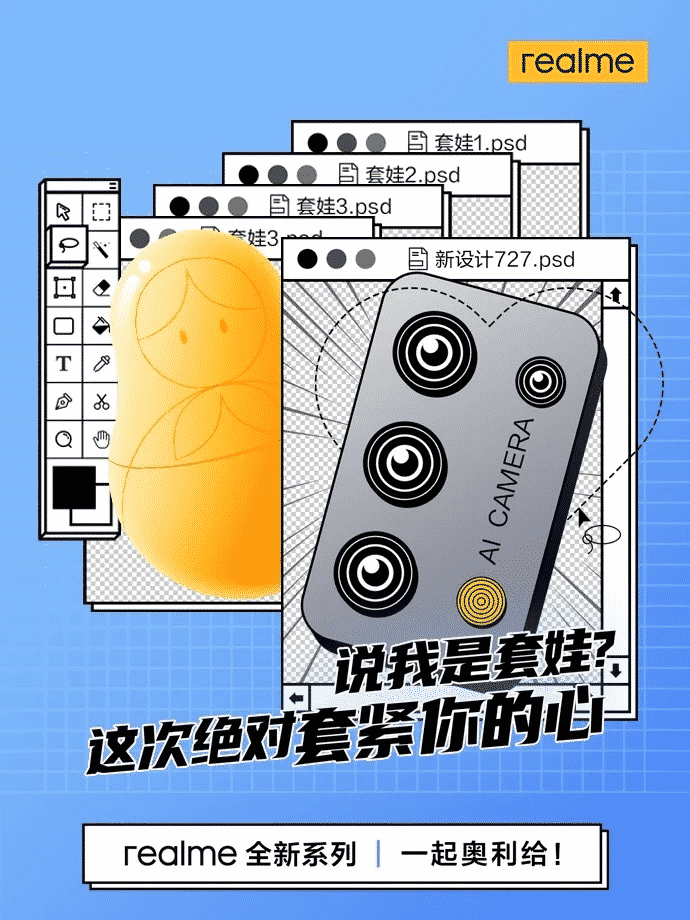 This image is recently shared by Realme Weibo and this shows the rear quad-camera setup of the new series. The cameras will be housed in a rectangular layout with three big cameras and one small camera with a LED flashlight as illustrated in the image. The camera will be AI-enabled.
The name of the new series has not been decided and revealed by the company. We do expect that teasers to fill us in on the key specs of the smartphone in the coming times. But Realme's Chinese CMO Xu Qi Chase has posted a very ordinary image on his Weibo account asking his followers to guess the name of the new series and we will be right back with our speculations on the name of the new series and some other leaks also.
TechnoSports is not supported or funded by any brand as such, help us to buy this product so that we can bring an exclusive review for you.
[whydonate id="7hz43″]