Not only the Argentine genius has won seventh Pichichi Trophy to make a new record but also with his assist he made a new record of being the greatest playmaker of the La Liga history. It seems to Messi that "records are to be broken" as not only did he score 2 goals but also assisted with a pinpoint cross for the young Ansu Fati to open the scoring.
In the match against Valladolid, Messi touched Xavi, who had a record of 20 assists in a single LaLiga campaign in 2008/09 season which is the highest ever. Now, with yesterday's assist, not only did he break Xavi's record but also made a new record in the La Liga history of scoring the most number of assists in a single season.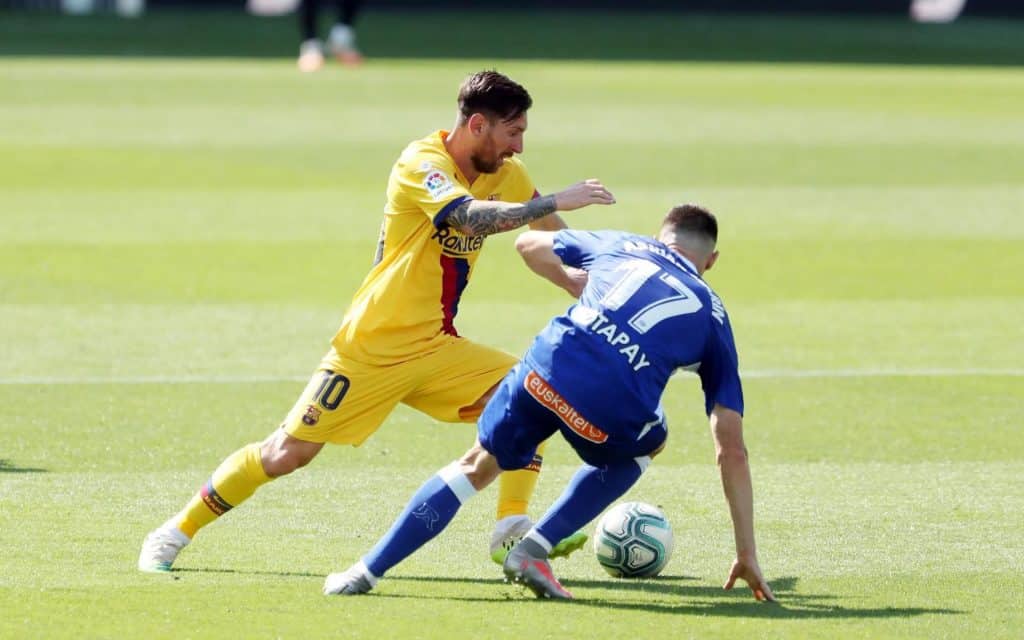 This season Messi made 25 goals and 21 assists in just 33 league games, which is just mind-blowing, just imagine how many more he could have set up and scored if he played all of the games. Messi also made a record this season to become the second player after Thierry Henry to have more than 20 goals and 20 assists in a single top-five European league season in the 21st century.
It's astronomical to have such huge record tallies in his bunch and being the top scorer and assist provider in the league is not a joke. But as Messi said yesterday he would have preferred the league win over personal achievements and his perseverance for winning makes him even more special, but his 21 assists in a single league campaign as the Barça No.10 will inspire a lot in the coming days.
Do check out:
😎TechnoSports-stay UPDATED😎