The laptop came in May this year and was available for orders and I was one of the firsts to write about it and then the Lenovo Flex 5 just got popular overnight. It was selling like hotcakes, which is still as it holds the no. 1 spot, and has become a choice for a lot of reviewers and enthusiasts who need a good laptop at budget.
There are a lot of laptops out there but why this budget, made of plastic, the 2-in-1 laptop is the best selling 2-in-1 laptop out there? Now, there are almost 15 sellers just on Amazon for the same laptop because of the insane value this laptop gives you. In this article, I will state some facts that still makes this laptop the best budget laptop out there.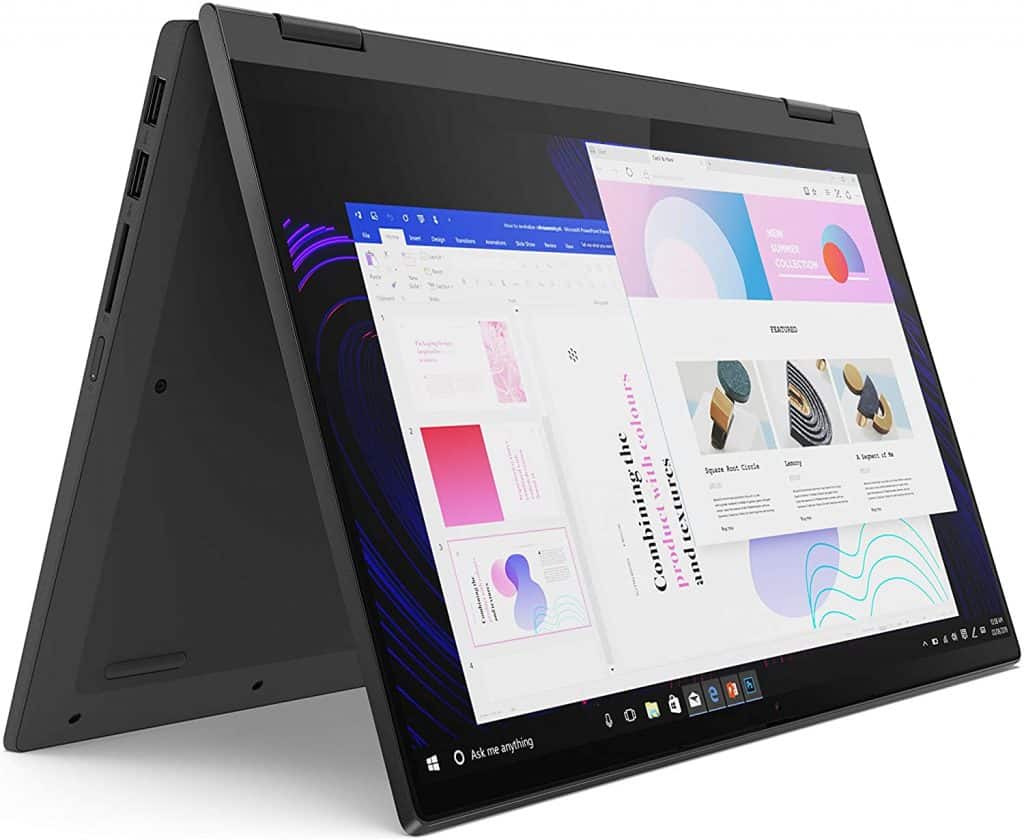 Lenovo Flex 5 14-inch 2-in-1 Laptop Specs
The Lenovo Flex 5 14-inch features the AMD Ryzen 5 4500U which comes with 6 Zen 2 cores running at 2.3 GHz base clock speed and up to 4.0 GHz boost clock speed. It is coupled with 16 GB DDR4 RAM & 256 GB SSD storage.
Lenovo promises up to 10 hours of battery life along with quick charge support that can charge up to 80% in just 1 hour with the 65W adapter, which indeed is great for a budget notebook.
The Lenovo Flex 5 14-inch 2-in-1 Laptop features a 10-point, 14-inch FHD (1920 x 1080) IPS touchscreen with narrow bezels on 4 sides of the display gives you more viewing area and less clutter to interfere with the task at hand.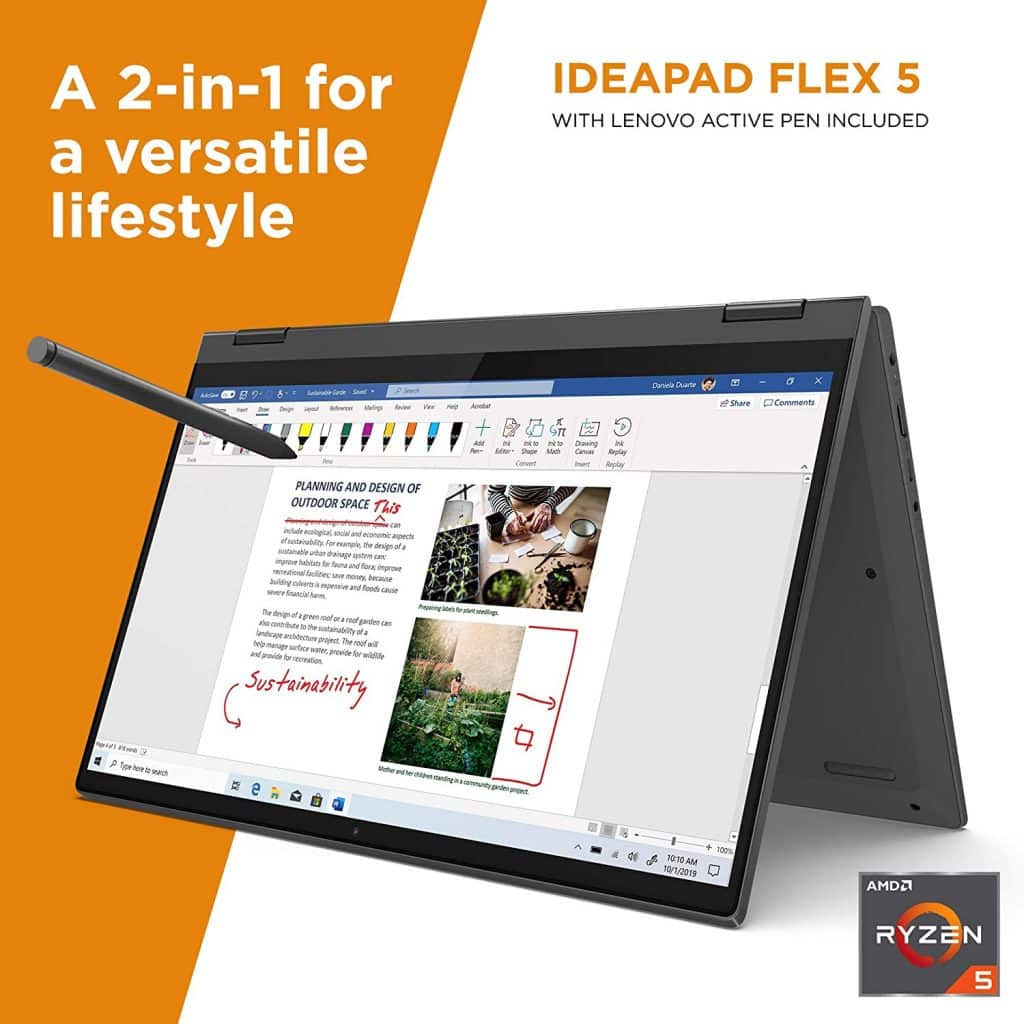 The laptop is very thin and light weighing just 3.64 lbs and AMD Radeon Vega 6 graphics with 6 CUs and 1500 MHz graphics frequency make it ideal for productivity purposes as well as gaming. Its 360° hinge let you use your 2-in-1 touchscreen laptop in whatever mode works best for you.
The Lenovo Flex 5 features 2 x 2W Speakers with Dolby Audio support and includes a physical privacy shutter on the HD 720p camera with Fixed-Focus CMOS. For connectivity, you have 2×2 Wi-Fi 5 (802.11 ac) and Bluetooth 4.2 options, for ports we have 2 USB-A, 1 USB Type-C, and an HDMI port. 
Reasons to make this laptop the best-sellers:
Performance – This laptop houses the most powerful budget APU currently, the 6 core, 6 threaded Ryzen 5 4500U which performs even better than any Intel Ice or Comet Lake CPUs. If Intel ones still deliver better or almost similar single-core performance, the Ryzen 5 4500U just makes every Intel CPU shy even though it's still a budget APU. Being coupled with 16GB RAM is a major boost for this laptop and the price-to-performance ratio of this laptop is unmatched.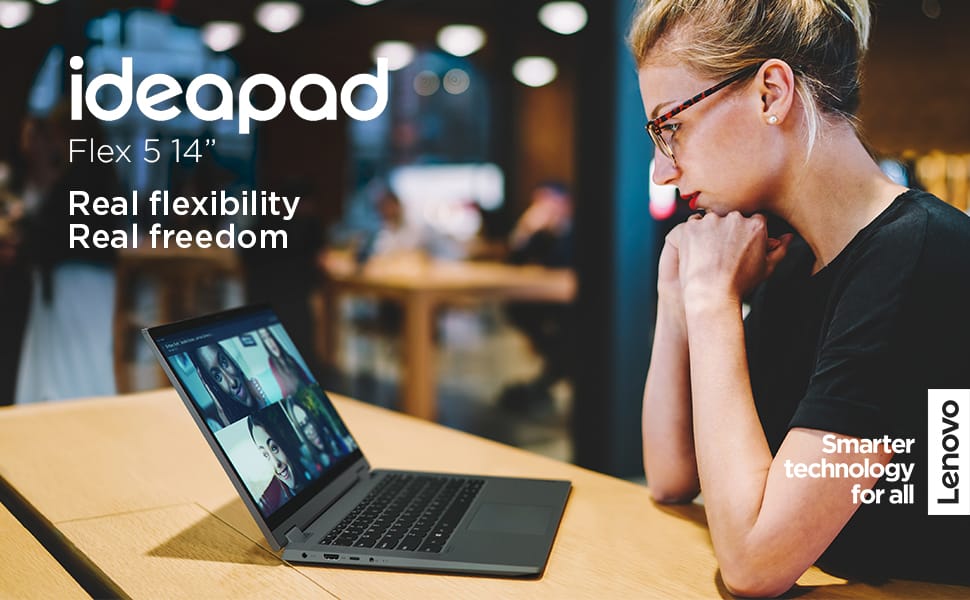 Productivity – Being a proper 2-in-1 touchscreen laptop helps this laptop in a lot of perspectives as it's not only portable being very light and having a touchscreen it helps to do anything you want to be it watching movies, writing notes or just casual work-related stuff, this is an allrounder at budget.
Battery Life – On any budget laptop, most brands neglect this part completely but here even though it houses a 6-core CPU but thanks to AMD's 7nm efficiency, the laptop still is able to deliver around 10 hours of battery life which has lasted for 7-8 hours for most reviewers out there, still good enough for a budget laptop. It also has quick charge support that can charge up to 80% in just 1 hour.
Price – Yes, price is a big factor for choosing this laptop because at this price you do not get a laptop with such great APU with strong integrated graphics and the fact that it also a 2-in-1 laptop makes the deal even sweeter. There a lot of laptops or say premium ultrabooks that cannot deliver such performance at the price its available at.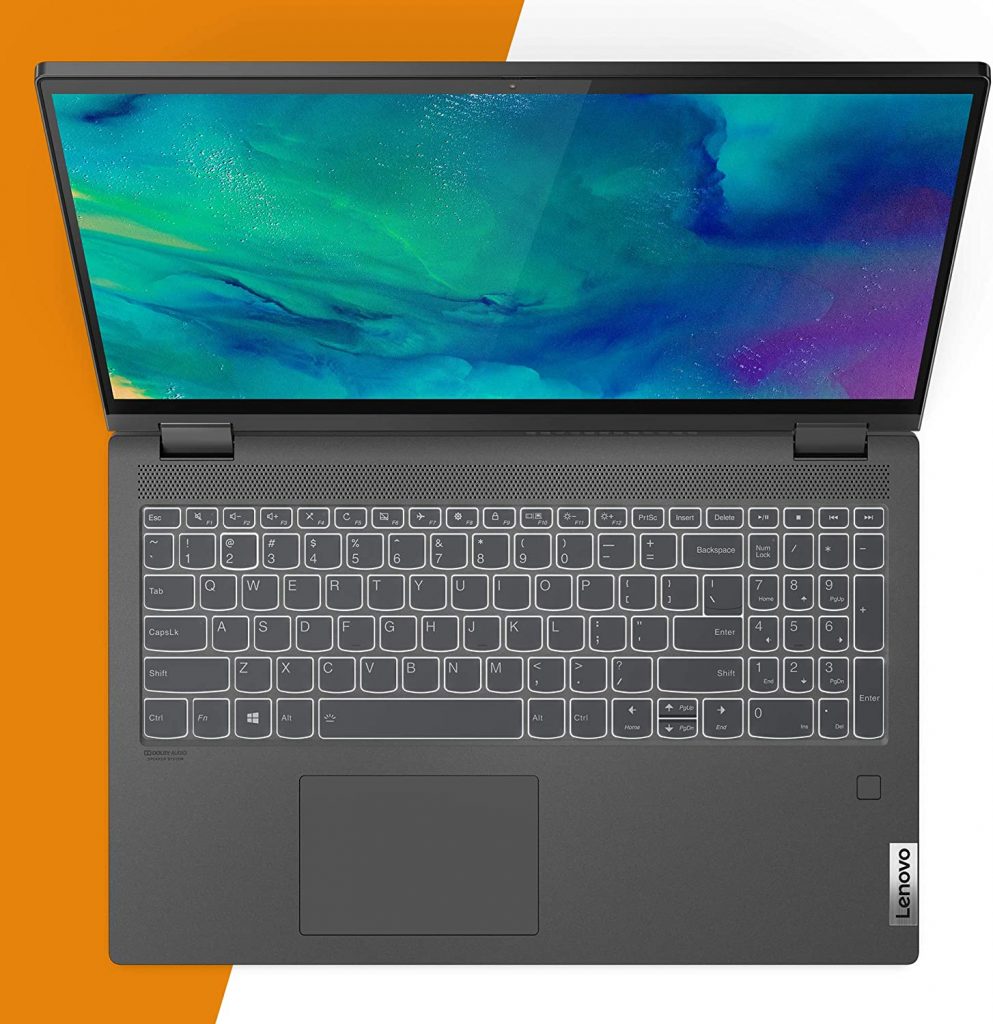 Other minor things – Even though it has plastic body it still looks and feels good, the keyboard is still very decent for a budget laptop and it still has backlit one as well. It comes with a Lenovo Active Pen included which makes things easier and helps in your daily life as well, it has a privacy shutter on the webcam for security along with a physical fingerprint reader. The front-firing speakers and the touchpad are also good enough in daily usage.
Obviously, nothing is perfect, this is still a laptop out of plastic, lacks Wi-Fi 6 or Thunderbolt port, it doesn't have the most colour accurate display but still is worthwhile for the price. This laptop is ideal for a lot of students who need a good laptop at a budget or just another 2-in-1 for everyday use, or just another laptop for even compiling codes or doing browsing sessions, playing casual games.
The price is what makes the new Lenovo Flex 5 is a great option and if you still want to know more about it check this review:
If somehow you end up deciding to get one do buy from here: https://amzn.to/3jkYLZY
You can also go for the Lenovo Flex 5 with Ryzen 7 4700U & 512GB NVMe SSD: https://amzn.to/3heseDk
Now, if you reside in India like me, then Amazon is shipping the laptop internationally as well for around $380 extra which is worthwhile to note, but you can get it shipped via third party carriers as well. Whenever this laptop comes to India and if Lenovo prices it right then this will also be a best seller in the country.
Do check out:
😎TechnoSports-stay UPDATED😎