Finally, after a lot of leaks and speculations about realme's so-called UltraDART fast charging, the Chinese smartphone maker has officially disclosed its insane fast charging technology. As per previous leaks, this tech will be using 125W fast charging and is officially named as 125W UltraDART fast charging.
This insane technology allows users to charge their realme smartphones with a standard 4000mAh battery in just 20 minutes, which is still impressive but falls behind Vivo iQOO's 120W Ultra-Fast rapid charging technology promises to charge a 4,000mAh battery totally in just 15 minutes. Realme's fast charging solution promises to charge up to 33% in 3 minutes while iQOO's tech lets you charge up to 50% in 5 minutes only.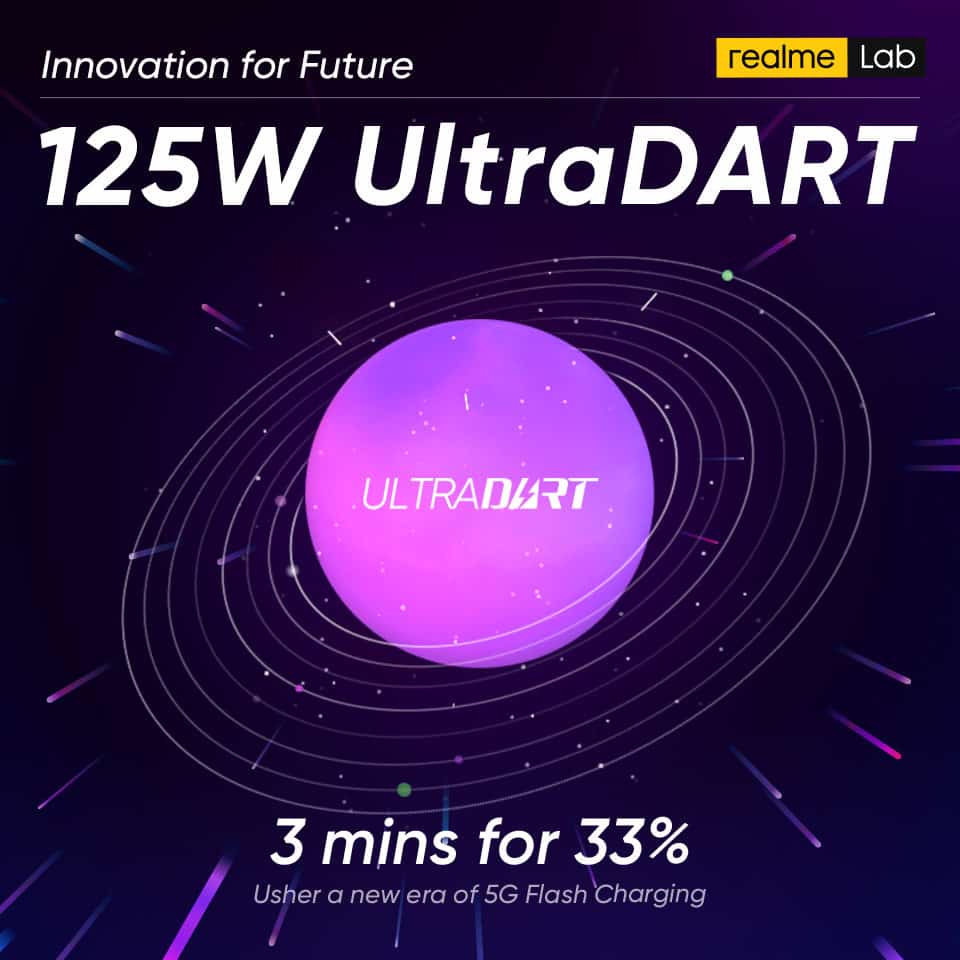 The battle in this new fast-charging solutions is huge among every Chinese smartphone maker, but as for now Vivo iQOO's 120W Ultra-Fast rapid charging technology seems much more fast, even though coming at 5W less wattage but this is mostly due to Vivo iQOO's idea of converting a 4000mAh battery phone into a dual 2,000mAh capacity battery system which is industry's first 6C cell battery.
While realme's 125W UltraDART fast charging still seems fast for most users and the company says that their tech will keep the smartphone temperature under 40°C and adopts to multi-layer protection as well.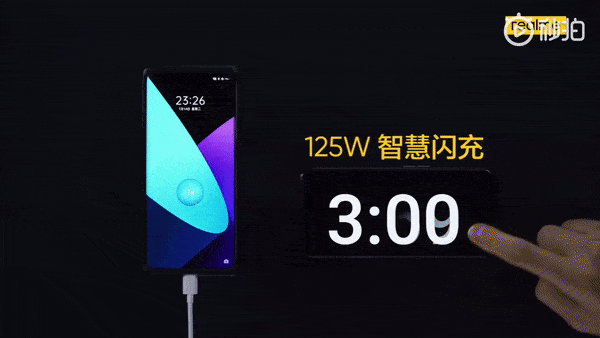 In a statement the realme said:
realme, cementing its technology leadership, envisions to take more 5G smartphones shipped with the 125W UltraDART Flash Charging technology into mass production. This will enable the brand to bring its innovative, path-breaking flash charging solution to its valued, young realme fans in the shortest possible time span.
With a robust youth-centric focus, realme commits itself to pioneer products that leap forward and create a benchmark experience across all aspects. The official introduction of the 125W UltraDART Flash Charging technology will drastically curb the charging time of high capacity batteries and guarantee an extended battery life of 5G smartphones, enabling realme 5G smartphones to perform excellently and offer trendsetting user experiences.
In the poster also, realme has used the tagline "Usher a new era of 5G Flash Charging" which clearly shows the company is planning to launch more 5G flagship smartphones this year, equipped with the upcoming Snapdragon 865 Plus and has this 125W UltraDART fast charging support.
Do check out:
😎TechnoSports-stay UPDATED😎