- Advertisement -
Among its other announcements, one of the most unique product by Reliance Jio was the Jio Glass that shows how much time Jio has spent on mixed reality services. In the AGM Keynote, Jio Glass was readily demoed to show how much ready Jio's latest technology innovation is.
In this COVID-19 pandemic, when everything has gone digital, from online video conferencing to online education classes, everything has gone digital. So, to help make the sessions more interactive and easier, Jio Glass will be game-changing as both professionals and students can take benefit from this cool device.
The company has even confirmed the fact that this is designed specifically keeping in mind of teachers and students to enable 3D virtual rooms and also conduct holographic classes through Jio Mixed Reality cloud in real-time. Jio Glass can help during video conferencing using Jio Meet as well, making it useful for any kind of interactive virtual sessions.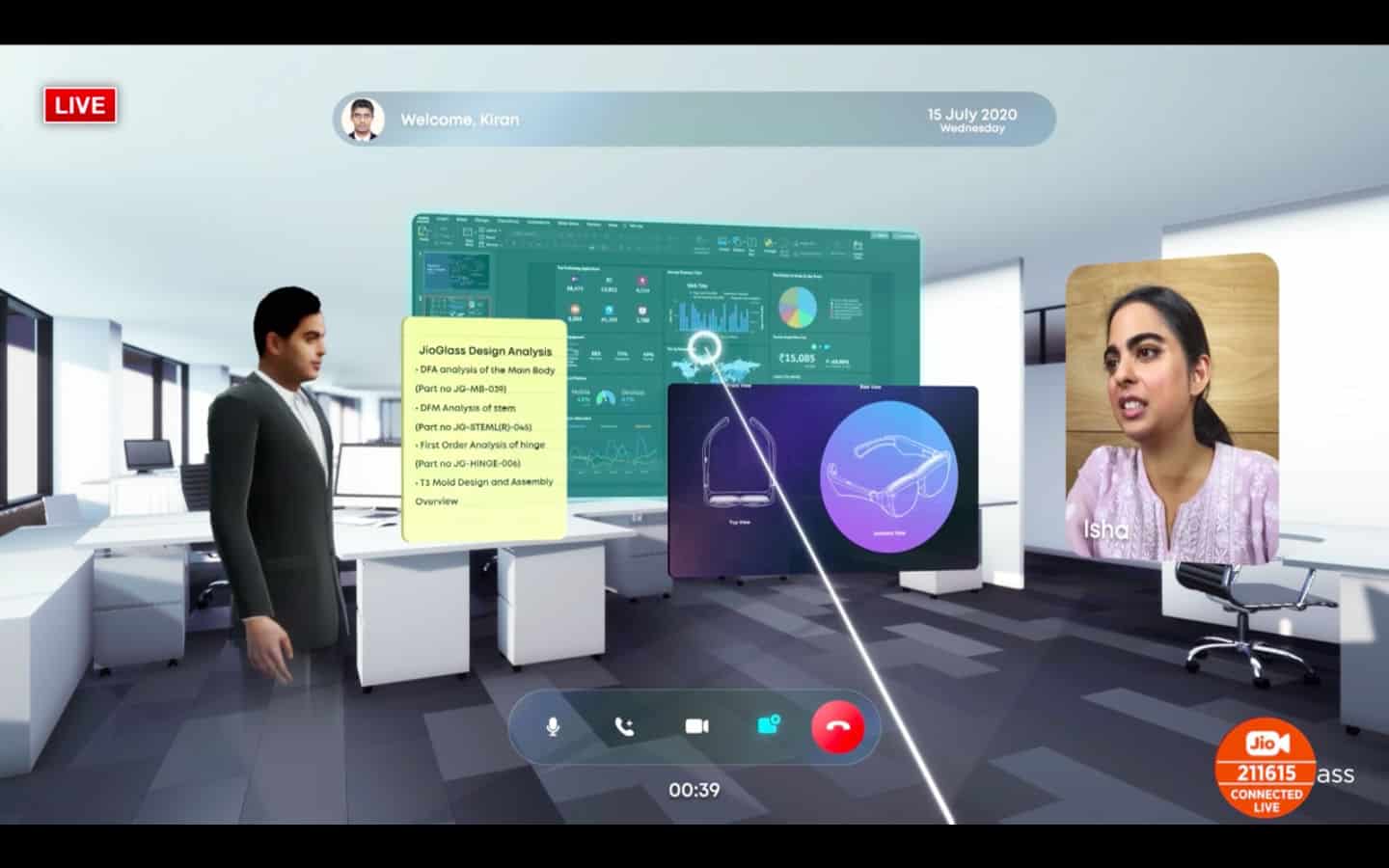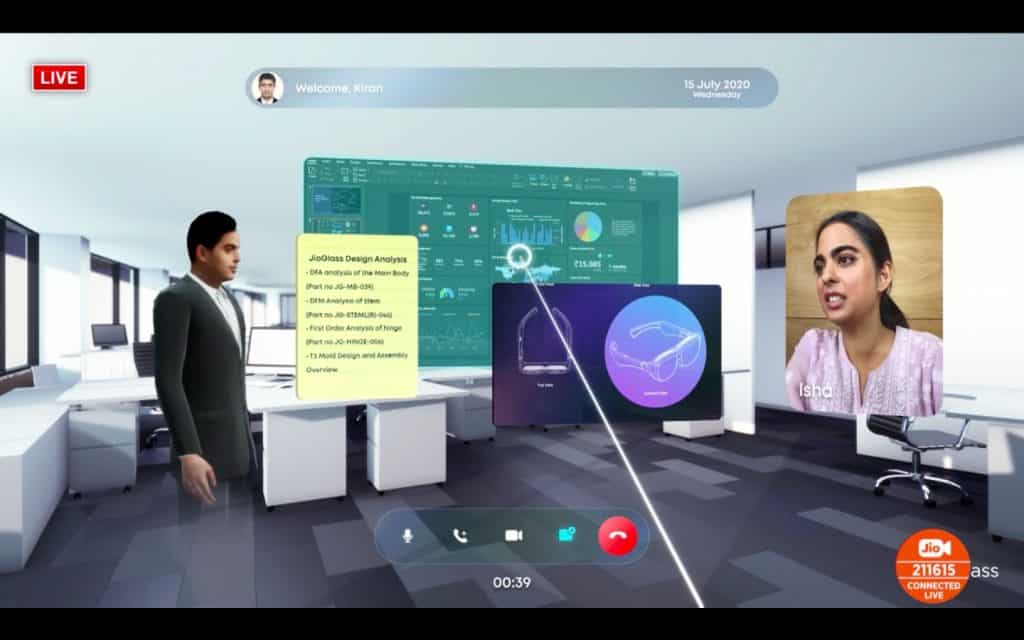 - Advertisement -
Key points of the Jio Glass:
Weight- 75gms
Mixed Reality Services
The highest class visual experience
Already Supports more than 25 application
Digital Collaboration
3D avatar
Good for presentations
Edu- Teachers & Students (New way of learning)
"Jio Glass is at the cutting edge of technology that provides best-in-class Mixed Reality services to give users a truly meaningful immersive experience," says Kiran Thomas, President, Reliance Industries Limited. "With Jio Glass, the traditional way of learning Geography will now be History," he added. 
Jio has been working on Mixed Reality and Augmented Reality for a long time and it is evident as the company already demoed the Jio HoloBoard Mixed Reality Headset at last year's AGM. But honestly, the Jio Glass seems to be a more appealing option for a lot of people who can use this to benefit from the cutting-edge technology from Jio, especially in this difficult time.
- Advertisement -
Do check out:
😎TechnoSports-stay UPDATED😎
- Advertisement -