The charging speeds on smartphones are decreasing day by day with the invention of newer and faster-charging techniques. When OPPO teased its 125W Super Flash Charge to be announced on July 15th, out of nowhere, Vivo's sub-brand iQOO went on to showcase its 120W Ultra-Fast charging technology today, making them the world's first company to do so.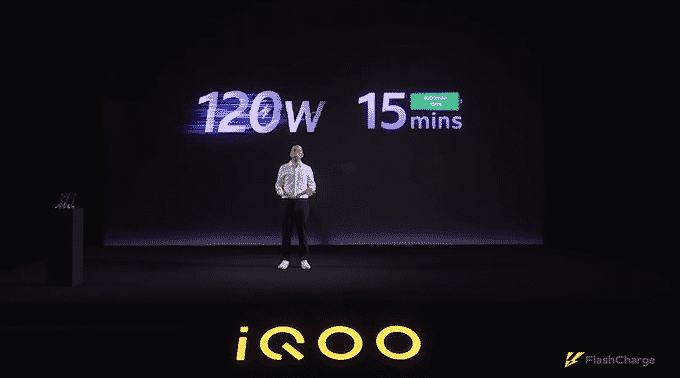 This shows how these smartphone brands are running in a race to attract more consumers, however, according to the company, their new tech can charge a 4,000mAh battery smartphone in just 15 minutes. The 120W Ultra-Fast rapid charging technology promises to charge a 4,000mAh battery up to 50% in 5 minutes only.
As iQOO is a smartphone gaming brand from Vivo it brings premium features and faster-charging techniques like 33W, 44W, and 55W, now with 120W there's no exception to Vivo's ambitious efforts to promote its gaming brand.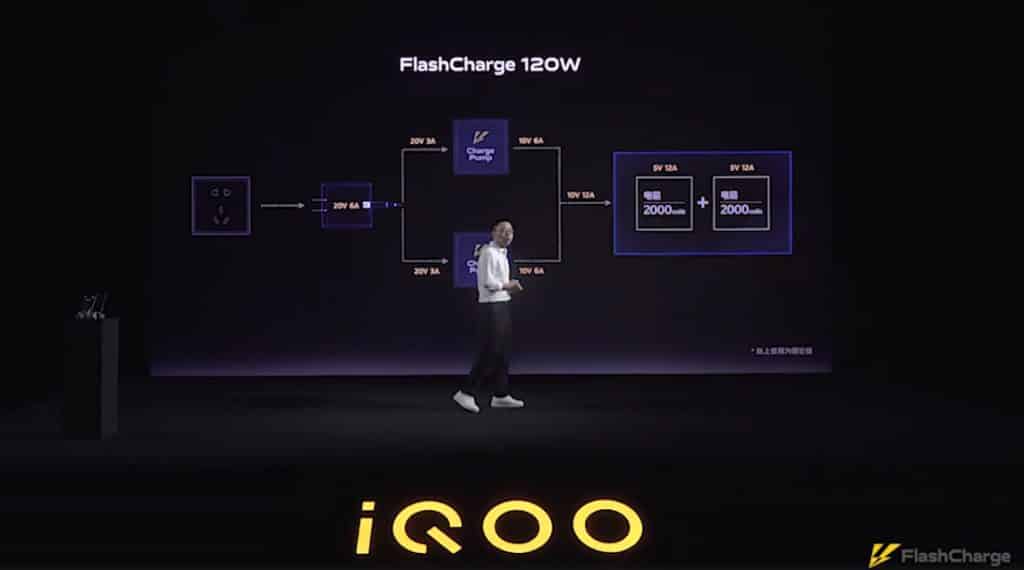 Unlike its demo at the Mobile World Congress Shanghai 2019, this marks the commercial announcement of the new tech which is yet to be mass-produced. iQOO's Product Manager went on to demonstrate their new tech which they achieved by converting a 4000mAh battery phone into dual battery system which features an industry-first 6C cell battery, each one of them measuring 2,000mAh capacity.
Both of these batteries can be charged simultaneously at 5V/12A i.e. 60W by means of a customized chip that helps to achieve a total charging speed of 120W with 97% charging conversion rate. To safe guard this, the charging adapter will eventually be equipped with array type pole structure cell impedance.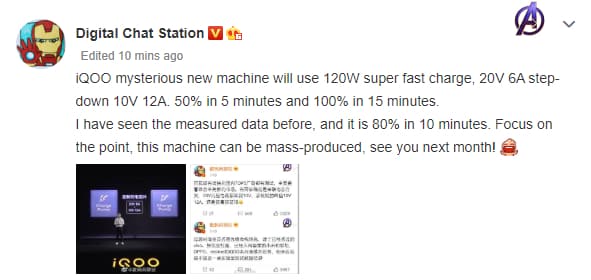 Also, the phone which will support the tech will feature super VC liquid cooling technology that helps to regulate the internal temperature of the device. However, you do not have to wait much to use the feature hands-on as Vivo plans to launch a compatible iQOO phone next month itself.
Digital Chat Station also says that the tech will help to charge up to 80% battery capacity in just 10 minutes. This could be a Snapdragon 865+ powered new gaming phone that will be able to use the tech flawlessly and give a flagship-level performance with 5G support, some say it could be the iQOO Pro 3 5G, however, with days these claims can be justified.
Do check out:
😎TechnoSports-stay UPDATED😎