The global pandemic condition affects almost every economical and health care field. Peoples are locked down in their houses, maximum of the factories and offices are closed, hospitals become busier than ever. All the technological markets including smartphone market conditions are coming down. Exerts are pretending around 10% YoY reduction of the smartphone shipment with respect to 2019.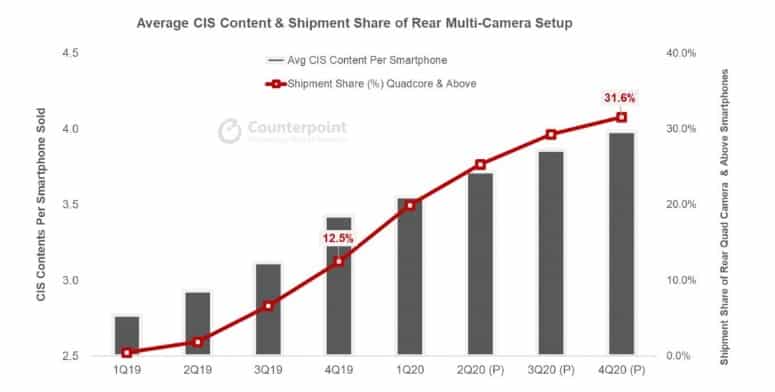 On the other hand, the sale of the CMOS image sensors are hiked around eight times over the past decade and crossed 4.5 billion last year. This whole scenario is an exceptional, totally opposite that other tech markets.
"Although the strong growth momentum is expected to soften amid the pandemic fallout, thanks to the irreversible trend towards multi-camera setups and the spreading adoption of 3D sensing systems, the smartphones CIS segment will likely still register high-single-digit shipment growth in 2020, hitting an all-time high of close to 5.0 billion units." – Senior Analyst Ethan Qi.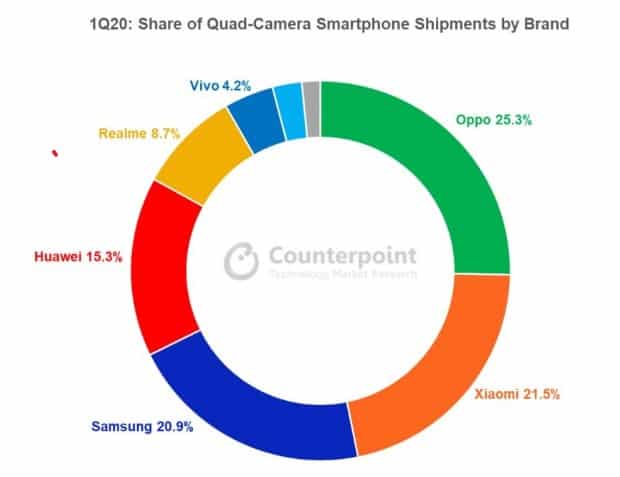 Around 83% of smartphones, shipped in the first quarter of 2020, are of the brands Samsung, Huawei, Xiaomi, and Oppo, and all of their phones have multiple-camera setup. As per the analysis of Counterpoint, each of the smartphones shipped in Q1 2020, either of the upper mentioned brands or some others, has more than 3.5 image sensors.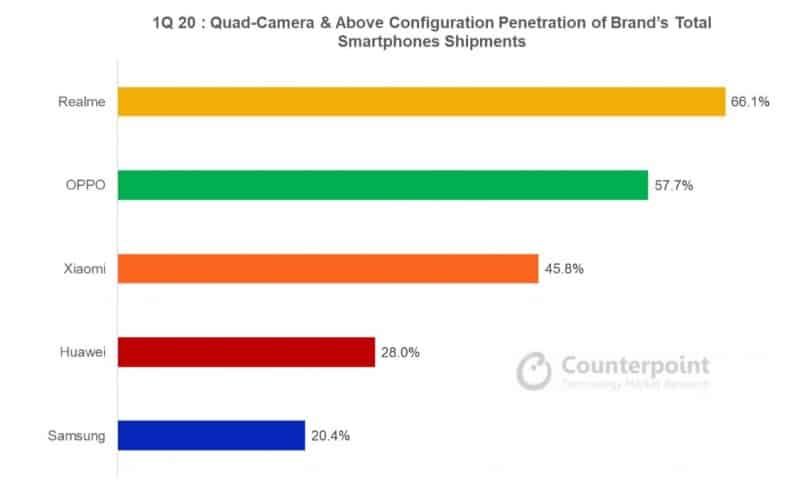 Further analysis reports, the young smartphone maker Realme is providing quad-camera or above setup in their 66.1% of phones of Q1 2020 and it's the highest among all brands. In the second and third positions are Oppo and Xiaomi respectively. Oppo provides quad or more cameras in its 57.7% of smartphones, whereas Xiaomi is giving in 45.8% of its models. Huawei and Samsung are at the fourth and fifth positions with 28% and 20.4%.
Do Check Out 👇🏼