After yesterday's slender 0-1 victory over Valladolid, Messi made a new record, as if he is used to because with his playmaking role this season he has equalled the club legend Xavi's record of most assists. Xavi had a record of 20 assists in a single LaLiga campaign in 2008/09 season which is the highest ever.
Yesterday, Messi setup an important assist for Arturo Vidal which marked his new assist record in LaLiga and he now has 24 assists in total, including Copa del Rey and Champions League, just five short of his all-time record in all competition, the 29 goals he set up in 2014/15.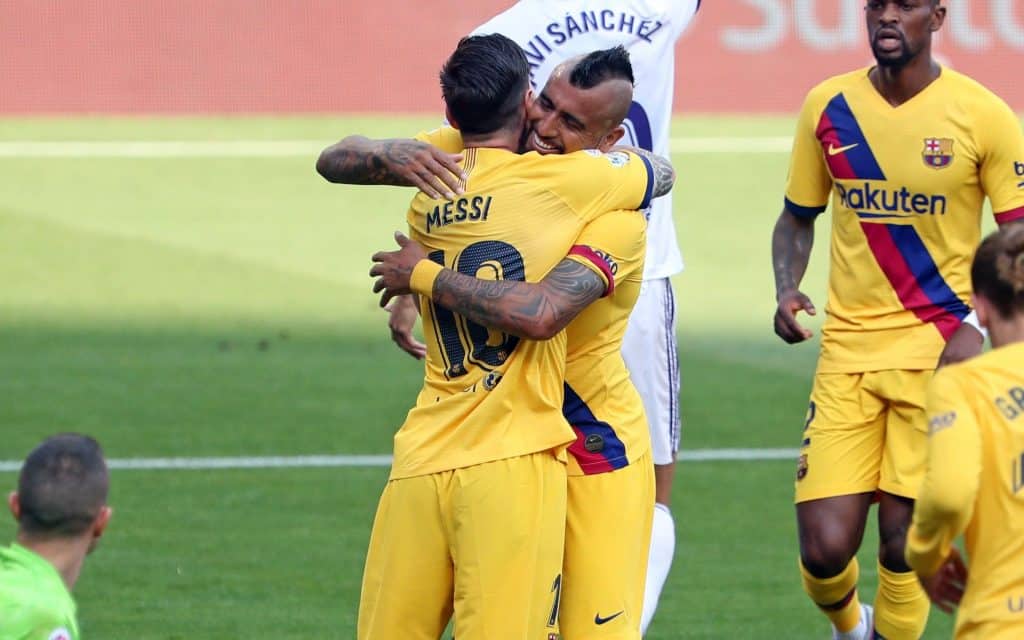 Apart from providing the most number of assists this season, Messi is also the top scorer in La Liga with 22 goals which is insane but not a huge surprise from a player of his calibre. Apart from being a goalscorer, Messi's best thing is he likes to drop deep and create chances for everyone, this makes him so special and helping the team to set up goals as well.
This season he has 2 more matches in his pocket and it is pretty clear that if he makes more assists, he will even break Xavi's record, which he will do most likely. This will make Messi the most number of assist provider in a single season of LaLiga history and for Barcelona as well, also being the top goal scorer as well. So, what do you think, will he be able to break Xavi's record, tell us in the comments below… 😉
Source: FC Barcelona
Do check out:
😎TechnoSports-stay UPDATED😎