Hop you all know that Google removed the Chinese benchmarking tool AnTuTu from the Play Store, one of the reasons behind it was the relationship of the developers with Cheetah Mobile. Now, Google is warning users that the AnTuTu is a great risk for them (users). The Google Play Protect is doing the notifying job.
An app, installed on our phone can access all the information stored in our device that are most valuable resource for the companies, mainly for advertising companies. AnTuTu app was in doubt for a quite long time suspecting for the same. This is also a reason behind removing it from Play Store.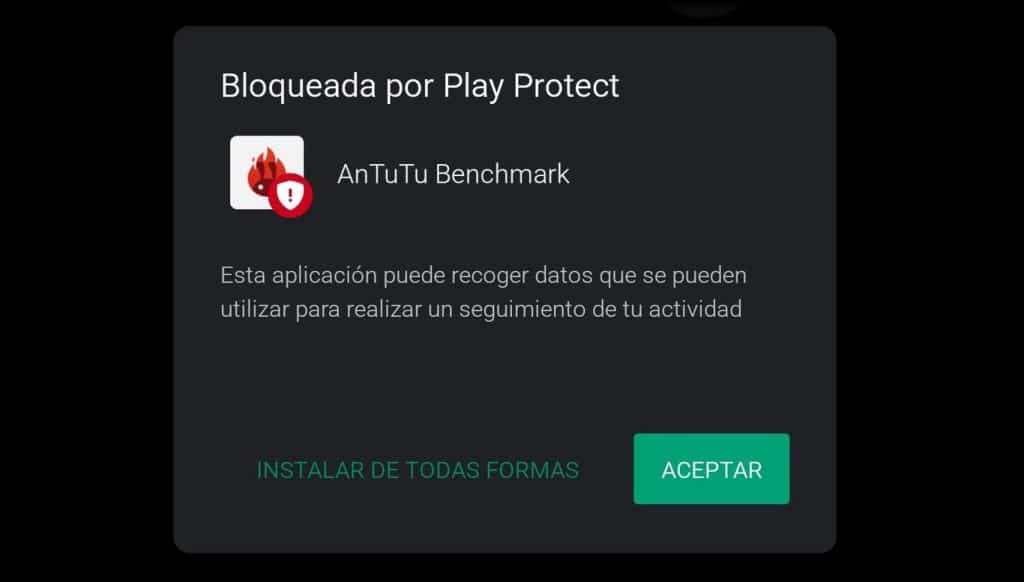 Nowadays, if you tried to install the AnTuTu application from somewhere else, the Google Play Protect will start trying to block the installation. When you open the app, the Play Protect will start notifying you of saying a lack of privacy as that tracks your activities. It will not be surprising if the system security removes the AnTuTu benchmark by itself, even after the user agreed to compromise privacy.
This incident started with the release of the latest version. Interestingly, the benchmark tool is free from viruses and malware as per the VirusTotal. Rather than Google Play Store, this app is freely available in other app stores like Apple Store.
Do Check Out 👇🏼