Barcelona bought the talented right-back Emerson who plays on loan Real Betis and since then the Brazilian has played well for Betis and has attracted a lot of clubs around Europe as well.
However, the LaLiga team according to 'Estadio Deportivo,' fear that Barcelona will be selling Emerson this summer rather than leaving him in Seville as planned for another season. Emerson with his pace and defensive duties has really helped Real Betis, who owns half of his economic rights along with Barcelona.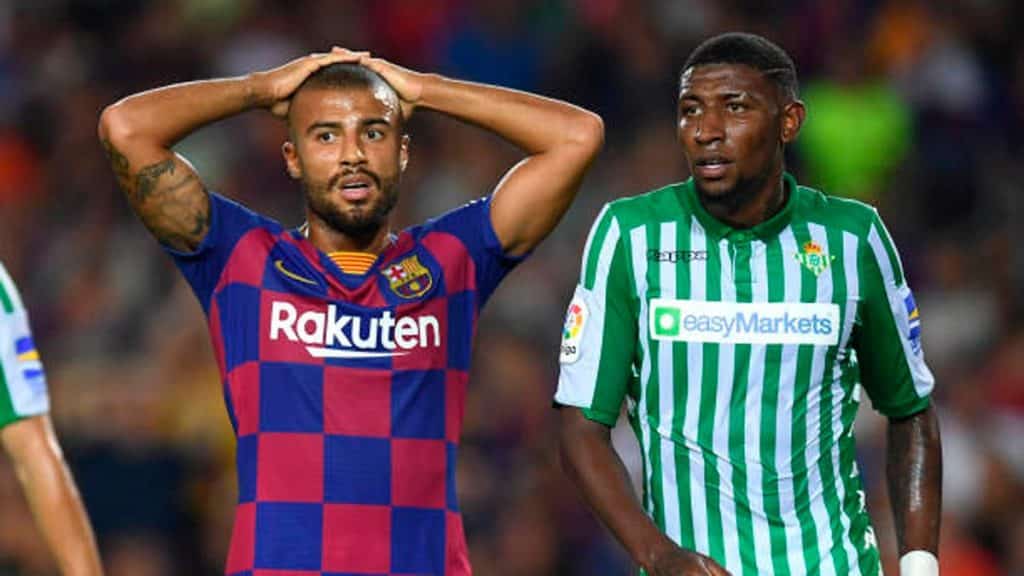 But according to his transfer, the Brazilian has another season on loan at Betis, but Real Betis believe Barca may recall him to sell him now. This is not surprising because Barcelona needs to sell around 7/8 players before this summer transfer window ends.
So to avoid being left without a right-back, Real Betis has out a move for the Chilean international Mauricio Isla who ages 32. Isla's contract with Fenerbahçe will be expiring this summer and he will head to Valencia to discuss his future with his agent.
But if we come back to the 21-year old Brazilian, Barcelona will obviously profit from selling Emerson but he would have been a great player for Barca in long term, although the current board doesn't seem interested.
via Sport
Do check out:
😎TechnoSports-stay UPDATED😎