The World Cup winner Antoine Griezmann struggled with his performance in the Camp Nou until the match against Villarreal where he played really well and showed his class. He paired well with Messi and Saurez to actually change the game totally, also he worked hard yesterday and did make an important run to actually set up the only goal that changed the game.
The French met with the directors of Barcelona on Tuesday, according to French newspaper L'Equipe, who state the forward is currently much calmer about his future at the club. Griezmann won't leave Barcelona this summer, this conclusion has been reached in the meeting.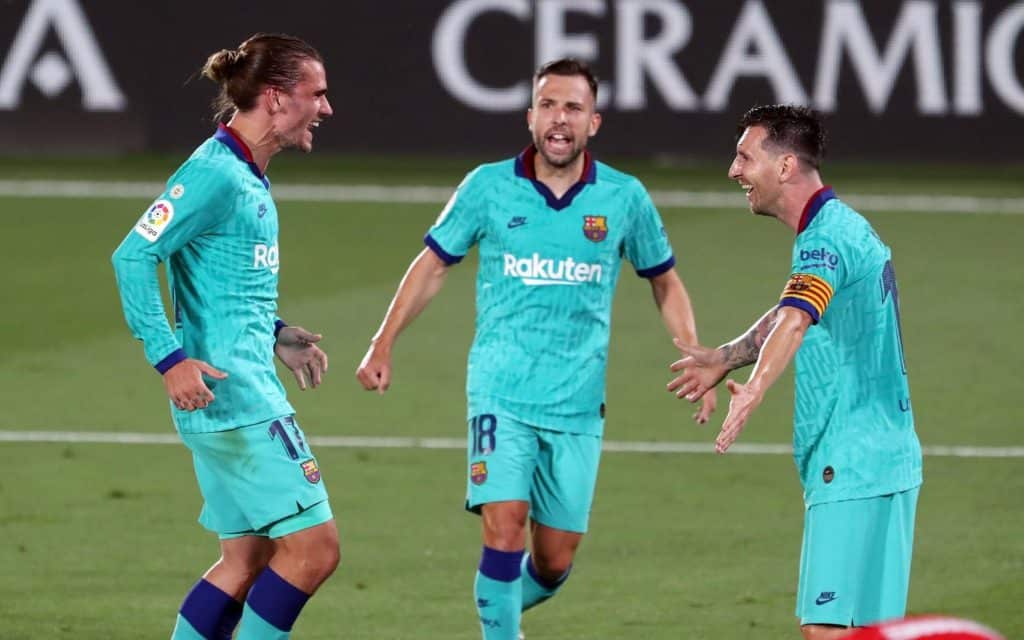 In the stated meeting, Griezmann wasn't alone. He was also accompanied by his sister, who's also his agent, among others. Even though Griezmann had troubles adapting and incorporating Barca's system but his recent performances has been backed by the club.
The Barça representatives at the meeting, such as sporting manager Eric Abidal, sent a message of optimism to Griezmann, as per L'Equipe. This has calmed the forward and his camp following 3 games in four on the bench prior to the Villarreal win.
Barca is convinced that Griezmann, who has a contract until 2024, will probably be far better in his second season after spending a year at the Camp Nou. Also, the understanding between Messi, Saurez and Griezmann can really be dangerous and we have seen the proof.
Source: Sport
Do check out:
😎TechnoSports-stay UPDATED😎