TSMC has dominated the worldwide chip foundry marketplace with its advanced manufacturing nodes and the rapid progress it has made in the semiconductor industry is amazing. Both its technologies and commitment to deliver on time has helped them gain trust from the world's largest Silicon giants.
Being the world's largest contract chipmaker, it is a known supplier of industry giants such as Apple, Qualcomm, MediaTek, and more and now holds a 51% market share, while Samsung comes in second with only 18.8% market share in Q2 2020 chip production.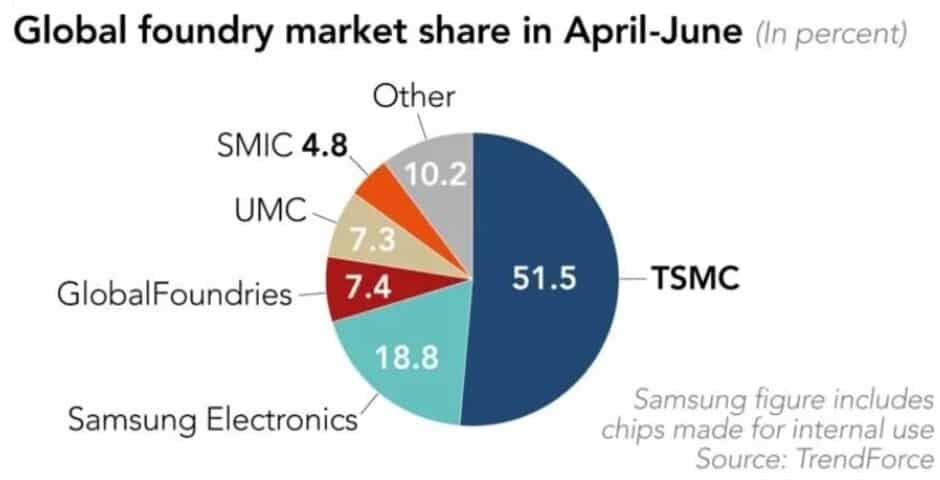 While both TSMC and Samsung are moving towards the strong and energy-efficient 5nm process node, the former has seen dominance in the marketplace due to the rising demand for 5G. The industry is heading on to new direction, 5G smartphones will soon become the primary concern for the majority which will require special chipsets with latest manufacturing nodes.
Regardless of the South Korean company's best efforts and investments into its own foundry, TSMC is still ruling the marketplace which currently seems inevitable to Samsung to actually change overnight. But its recent decision to skip the 4nm process node to 3nm shows how desperate Samsung is.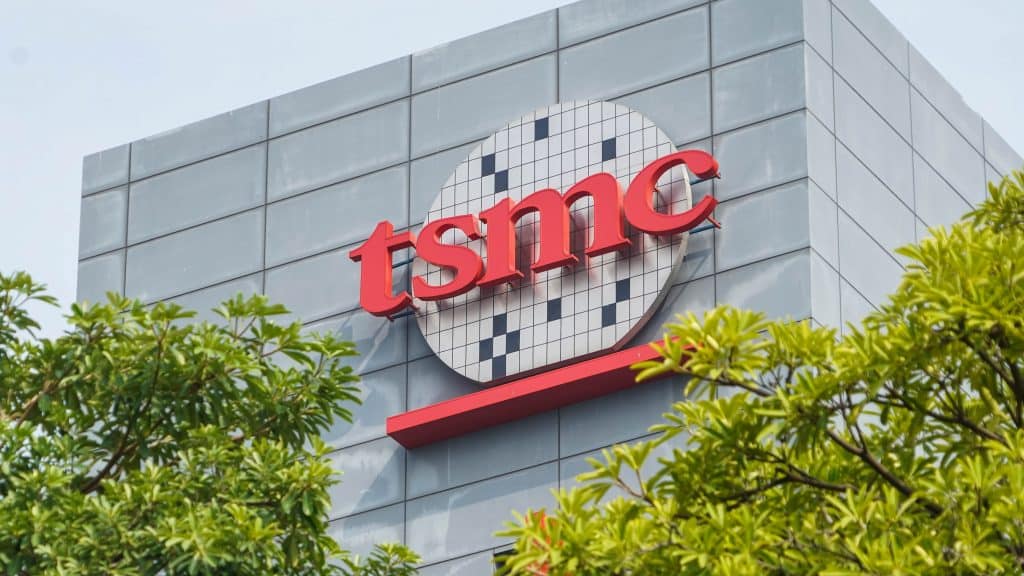 Also, the Coronavirus pandemic has been a major hurdle to TSMC, but the demand from TSMC hadn't lowered but it has more units to deliver, like the A14 chips for the forthcoming iPhone 12 series, which might be the first smartphone to ship with a 5nm chipset. The brand new Apple A14 Bionic chip will probably feature 15 billion transistors, which nearly can be two times higher than the prior 7nm nodes.
The latest US sanctions, however, have hurt TSMC as well, as it can only produce chips which were already arranged, and may no longer supply the Chinese technology giant in the future. So, it lost Huawei which accounted for almost 15% of TSMC's source of revenue back in 2019 but thanks to the likes of MediaTek, Qualcomm, AMD and others, TSMC is making up for Huawei's orders.
Do check out:
😎TechnoSports-stay UPDATED😎