After the ban of 59 Chinese apps, the alternatives, mainly the Indian apps become proactive to capture that vacant market. For example Chingari and Mitron, the TikTok alternatives. On 5th July, a new member added to the Indian Application list and it names 'Elyments'.
The Indian Vice Precedent Venkaiah Naidu launched 'Elyments' two days back, which is the first Indian official Social media super app. Sumeru Software Solutions is the developer company of it and more than 1000 IT Professionals worked together to build the app. This team also promotes 'The Art of Living' organization.
"India is an IT powerhouse and we have some of the world's best-known names in this field. With such a huge pool of talented professionals, I feel there should be many more such innovations coming out in [the] future," – Mr. Naidu at the launch event.
Let's focus on the key points –
First of all, in the beginning it can taste like Facebook. After logging in, you can post updates that will reflect on your friends' feed and vice versa. You can also look for new users or your friends there through the 'Discover' menu.
Alongside, the flavors of WhatsApp and Instagram are also there. You can chat with your friends, and even make an audio call or video call. One to One and One to Many calling facilities are also enabled in it. Just like Instagram's in-app camera, Elyments also carries a camera having filters and AR character support. Most importantly, from the very beginning, the app can be used in eight different languages that include English, Hindi, Bangle, Kannada, Telugu, Tamil, and two more.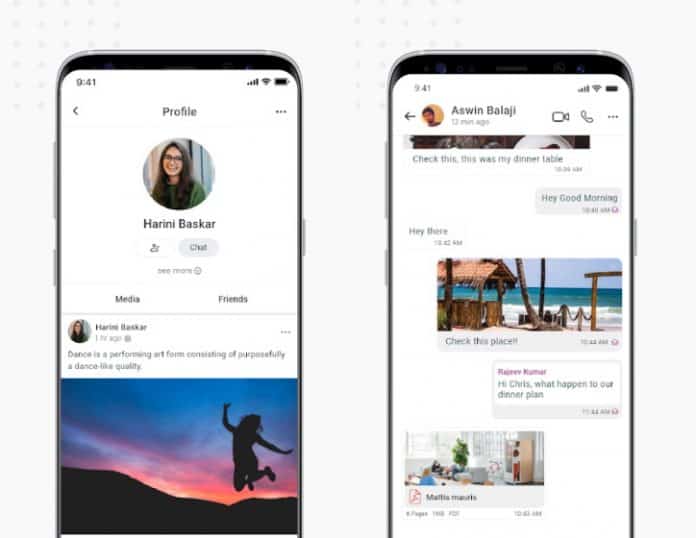 The ban of 59 Chinese apps reminds us about the security priority. The Elyment developers also took care of that. According to them all the data will be stored on the Indian host server after applying End-to-End encryption.
All the application feature details are collected from the App description. I can't explore the app, as others. Let you know, to sign up you need select your country first, then have to give your phone number to generate an OTP. I tried around eight to ten times and received OTP only two times, but never appear the page where I need to submit that.
Currently there is 1 million plus downloads on Google Play Store with 3.4 rating. This app is available for both the Android and iOS platforms. So, try once.
Do Check Out 👇🏼