During this boycott China hype in India, the maximum of the buyers are looking for non-Chinese products. In the TV market, along with Sony, Samsung, TV, there is also an option for Thomson that is a French television maker. It joins to the affordable smart TV offering race, running from the past few months, with its Oath Pro 4K Android TV range.
As the name suggests, the entire Oath Pro line up models are coming with the Ultra-HD 3840×2160 (4K) resolution displays surrounded by thin bezels and a golden chin. There is a golden table stand too. You will get three display size options of 43-inch, 55-inch, and 65-inch. Rather than 4K, the display panels also support HDR up to Dolby Vision.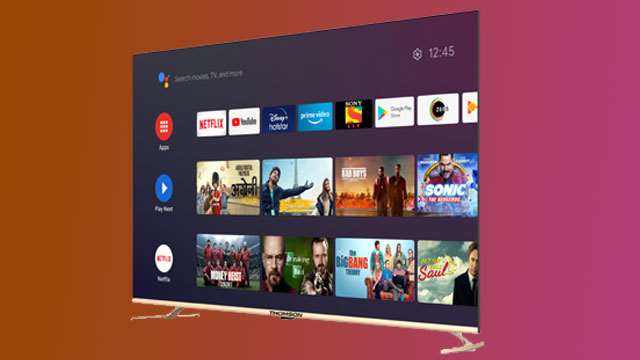 These smart TVs are running on the official Android 9 Pie version. For that, you have access to Google Play Store and from there you can download required apps and games as well. The company is serving you these TVs with Netflix, YouTube, Amazon Prime Video pre-installed along with the hotkeys on the remote. For assistance, Google Assistant is there in service.
A quad-core processor, Mali-450 GPU, and 1.75GB of RAM will take care of the smoother performance. For the storage of the apps, a 8GB of internal storage is added.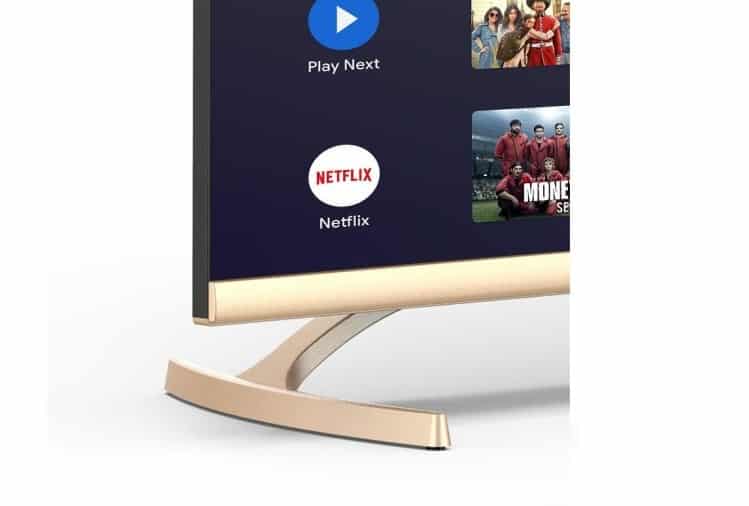 For a good audio experience, you get the Dolby Audio support with two speakers of 15W output. To connect external devices Bluetooth 5.0 and Wi-Fi are inside. For wired connectivity, 3 HDMI ports and 2 USB ports are dedicated.
The three models will go for sale on Flipkart with the price tags of Rs. 24,999, Rs. 32,999, and Rs. 51,999 respectively. This event is scheduled on 5th July.
Do Check Out 👇🏼