In the current gaming market, Battle Royales are in trend. Not only on mobile, but on PC, and other platforms too. In the case of the mobile version, Call of Duty: Mobile gets the most downloads in the first eight months. It is enough, I guess, to define the popularity. There is the same condition on PC, Xbox, and other platforms.
In this competitive market, Ubisoft comes with their new battle royale game Hyper Scape. It joins the race yesterday. All the basic things or facilities, you can think of in all battle royale games, are present in it. In a single game, there will be another 99 players you need to compete with. A team can be formed with a maximum of three members.
After landing to the battleground, you have to look for the weapons, medical kits, and all to eliminate enemies until you or your team become the last one standing there. Though, there is another way to win the game. Coming to that later.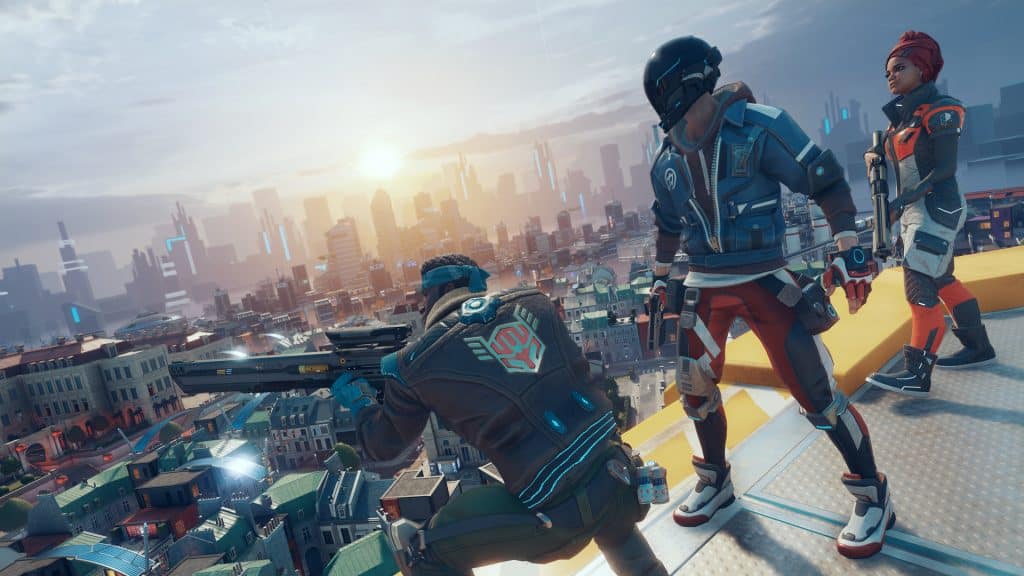 Let's have a look the Signatures that separate it from other battle royales –
GamePlay & Map:
First of all, the entire environment is not realistic, that other maximum of the games are trying to do. The field is basically a highly developed sci-fi city with plenty of buildings.
During the game, you will find tools or gadgets for 'hacks' like making yourself invisible, teleportation, armors, and more. To make the fights more challenging, Hyper Scape enables unlimited ammo, and each player location detection facility. You can also counter your enemies with two guns at a time.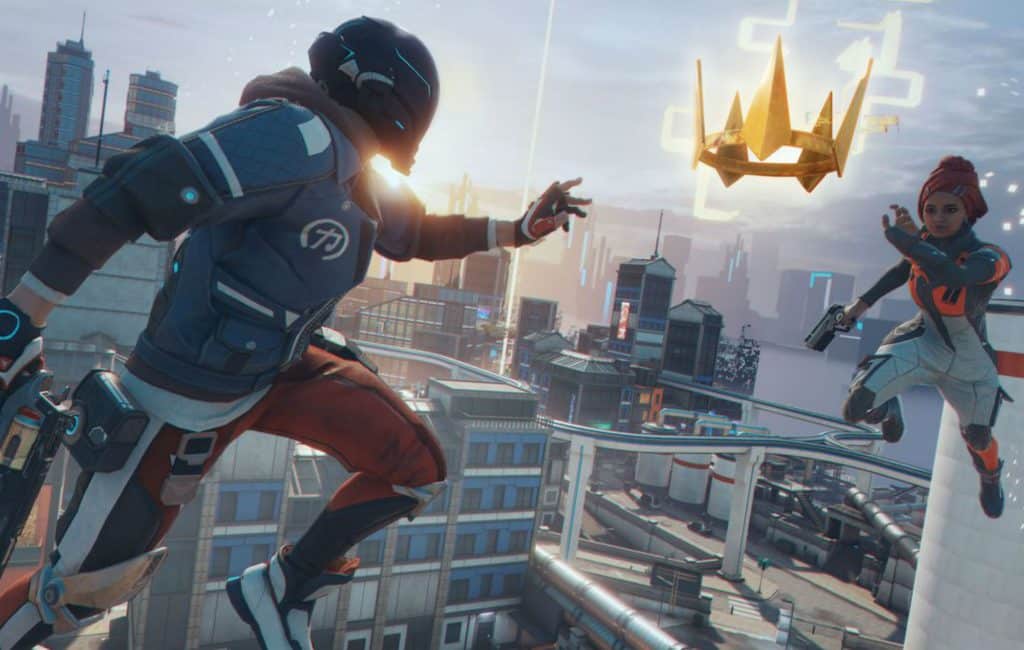 Match Winning Process:
As all other battle royale games, here, you can also win by eliminating all your opponents. But it's not necessary. You can win without taking all down and for that, you need to collect the crown. But it's not that simple at all. You need to keep it for 45 seconds too. The crown appears a certain time before the game ends.
Respawn Beacon:
When you get a kill, you can see a respawn beacon to collect. It appears at the same place where the player was knocked down.
For now, Ubisoft rolled out the PC version of Hyper Scape only and that also is in Beta. There is no announcement for the stable version. But it will release this year later for sure along with the Xbox and PS4 versions.
Rather than playing, you can also observe the players' game. There is no limited time for that. Hyper Scape already noted more than 500,000 viewers.
Do Check Out 👇🏼