OnePlus Nord will be the new mid-range smartphone from the company which got sold out in its pre-orders in minutes yesterday. The new smartphone will be priced under $500 will feature a Snapdragon 765G SoC and have 5G connectivity as well, along with dual selfie cameras, 30W fast charging support and an AMOLED display with a high refresh rate.
OnePlus even claims that that the OnePlus Nord will have a "flagship-level camera" for under $500. But what about the name? The "Nord" name is quite unique and for its initial smartphone range in years, OnePlus is going with a name as opposed to a number or an alphabet.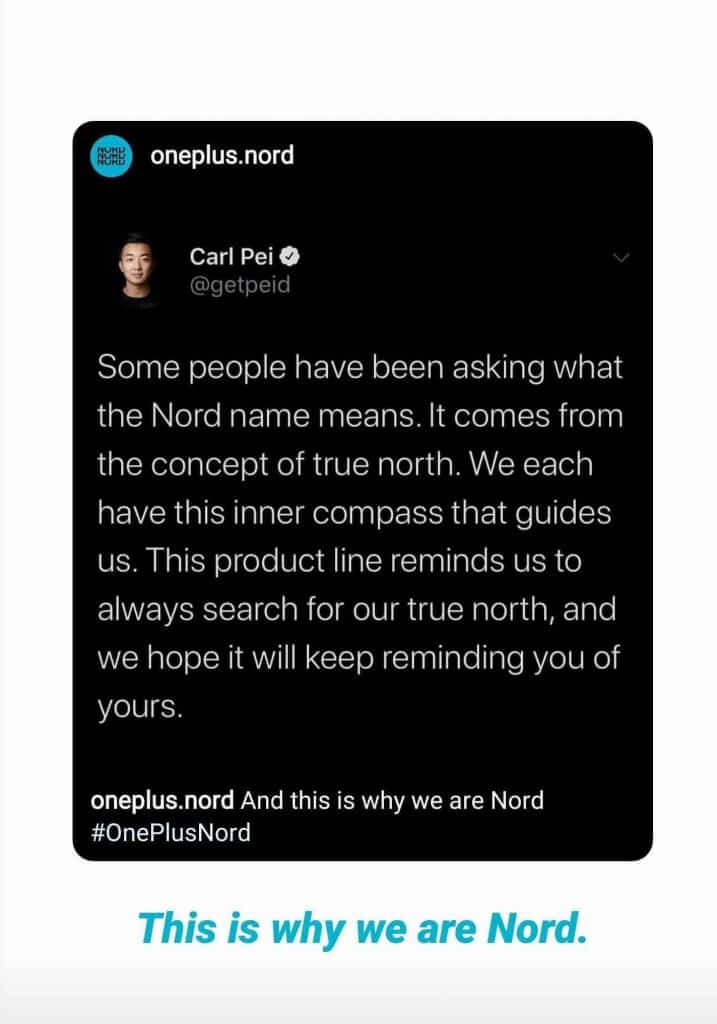 There has been speculation about what the name Nord means and OnePlus's Chief executive officer Carl Pei has stepped up to clarify the significance behind the name.
Through an Instagram post, the company executive stated the name stems from the "concept of the true north". He even went on to clarify that we all possess an internal compass that guides us and concluded by saying the new product line is a reminder for them to always look for their true north. The total explanation is quite mysterious but interesting, typical OnePlus style, honestly.
via Gizmochina
Do check out:
😎TechnoSports-stay UPDATED😎