The ban of 59 most popular Chinese apps, including TikTok, in India, brings the golden time for similar applications. Especially India based apps get the most positive effect. Among those, ShareChat is one. Since the ban announced, it gains more than 15 million (1.5 crores) new downloads.
According to the statement of a ShareChat spokesperson, given to News18, the Indian Social Media company spotted around 0.5 million (5 lack) new downloads every hour yesterday (30th June). As per the co-founder and COO Farid Ahsan, their application continuously getting a fixed growth rate since the COVID-19 situation started.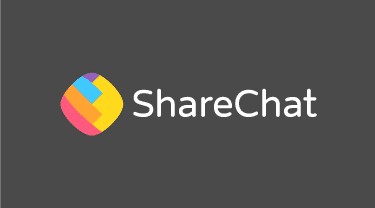 The Indian Social Media company claims currently it holds more than 60 million active monthly users. And all the users can operate the app in any of the 14 regional languages. In the compatible languages-list has Hindi, Marathi, Bengali, Gujarati, Punjabi, Malayalam, Tamil, Telugu, Kannada, Odia, Bhojpuri, Assamese, Rajasthani, and Haryanvi.
With the growth of new users, the expectations of getting new investments are also coming to the ShareChat authority. It already got $100 million funding last year from Twitter and before that, in 2018, around ₹720 crores from different firms.
As I mentioned before, ShareChat is not the only platform that faces a spike in user count. The TikTok clone app Mitron is also on that list. It crosses 10 million downloads in Google Play Store, even before the ban announced.
Lastly, Good wishes to all the India bases Applications.
Do Check Out 👇🏼