One of the most popular Battle Royal games Call of Duty: Warzone had the lobbies with 150 heads. Today, with an update, the game now allows 50 more competitors in a game. That means a single lobby will be of 200 players in Quad mode contests. The update is already live now.
All the popular games on the market are always tried to make their own identity and signature that separate them from others. Call of Duty may be trying to do the same by increasing the headcount in lobbies. In the Quad mode lobby, now, your team needs to face 49 other teams that make a match harder and more challenging.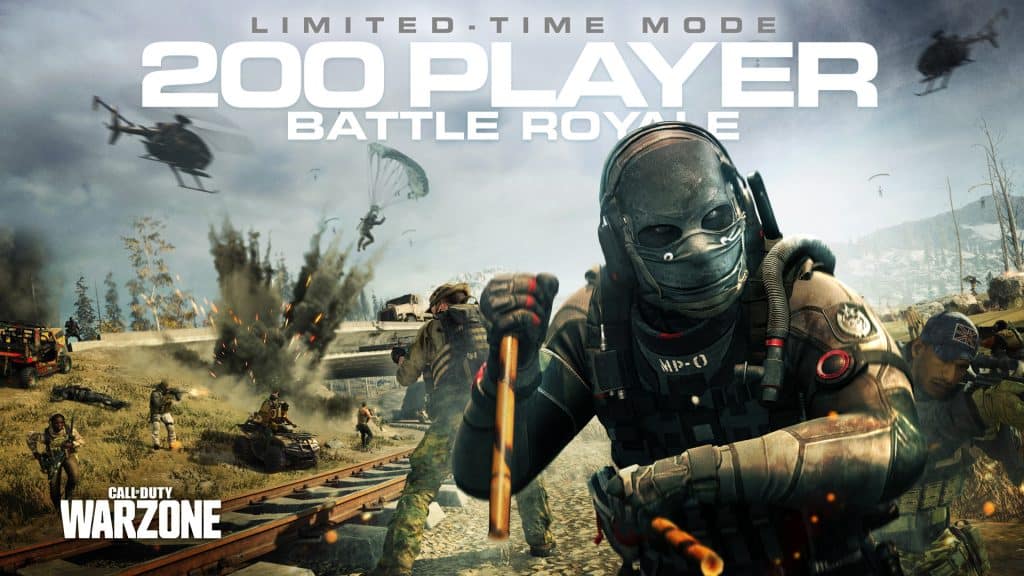 One of the images in Activision's blog (☝🏽) announcement shows this new mode is for a limited time. But how long it remains with us is not mentioned.
There are more thing come with this update –
In-Match Contract
Juggernaut Suit in the Juggernaut Royale Mode
The Spotter Scope
Legendary Shotgun Echo Blueprint – Amalgam
Alchemist Skin
50 caliber sniper Rytec AMR
A new map called Cheshire Park
Team Defender – the new multiplayer mode
Players having the full version of Modern Warfare need to download approximately 22 to 36 GB of contents to enjoy the Season 4. On the other hand, a download of 3.5GB needs to do for the players with consoles. To access the multiplayer, they need to reboot the game.
Do Check Out 👇🏼