Jurgen Klopp has been a revelation at Anfield. He took over the club in 2015 and within 5 years Liverpool are the reigning champions in Europe (though they have been knocked out in the last-16 stage by Atletico Madrid this season) and have finally lifted the Premier League title to end their 30 years long wait.
Chelsea defeated Manchester City, who are second in the Premier League table, by 2-1. This City loss gave Liverpool an unassailable 23-point lead and handed them the Premier League title. They had missed out on the Premier League title to Manchester City by just 1 point last season. But, this season they have won the Premier League with 7 games still left to play.
Tell the world…

We are Liverpool, champions of England. pic.twitter.com/altgWn1Wda

— Liverpool FC (Premier League Champions 🏆) (@LFC) June 25, 2020
Jurgen Klopp gave a message to the Liverpool fans: "Winning the Premier League is for you." He told Liverpool's official website: "I am completely overwhelmed; I don't know, it's a mix of everything – I am relieved, I am happy, I am proud. I couldn't be more proud of the boys. How we watched the game tonight together, we knew it could happen, it couldn't not happen, we didn't know. We want to play football and we are really happy that we are allowed to play again – then when it happened in that moment, it was a pure explosion. When we counted down the last five seconds of the game, the ref counted down a little bit longer than us so we had to look at two or three more passes! Then it was pure… I cannot describe it. It was a really, really nice moment."
"Directly after it, I felt so empty inside – I cannot believe it, I am really not happy with myself in the moment that I feel like I feel, but it's just a little bit too much in the moment. I will be fine, nobody has to worry. I actually couldn't be happier; I couldn't have dreamed of something like that and I never did before last year, honestly."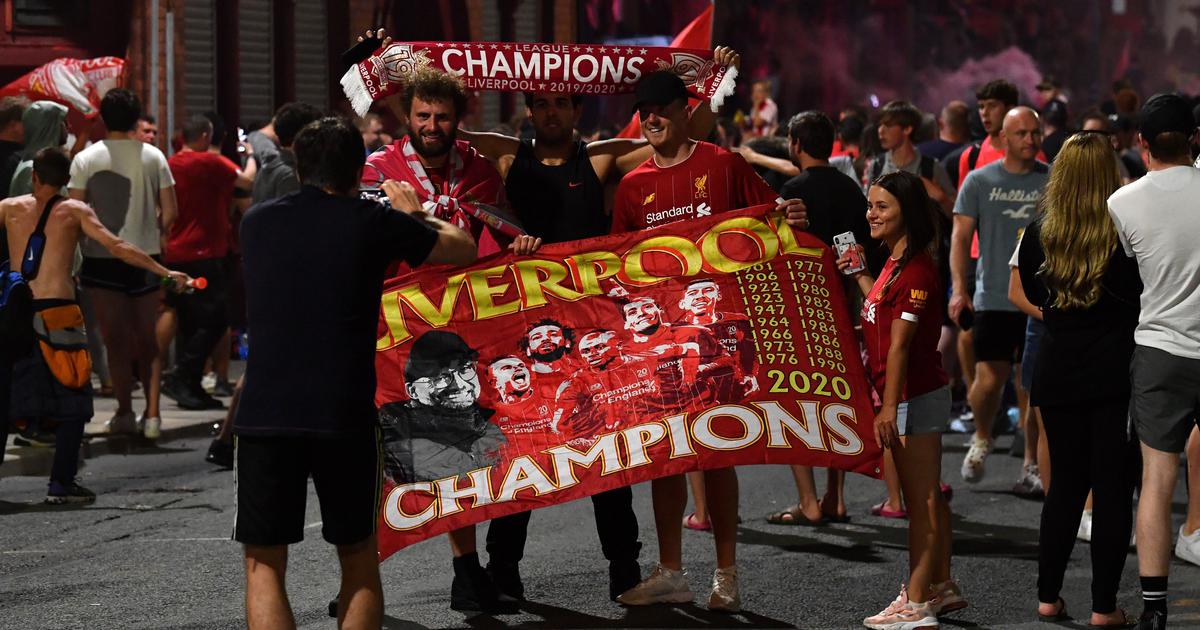 "My message is: it is for you out there. It is really for you. I hope you feel it. I hope you saw it last night, not only last night but after a long time, last night again. It is for so many people. Kenny Dalglish and Graeme Souness spoke to me on another interview and they were obviously very positive about us. That's nice, [but it's] thanks to them because this club is built on what they did. It is built, of course, on Shankly and Paisley and Fagan and all the others, but on these players… Steven Gerrard – this club is built on, in the last 20 years, on Stevie's legs. He had to carry all of the pressure on his shoulders and he did that exceptionally. I am really happy that we can deliver this title to him as well. The boys love being part of this club, they love being part of the story of this club and the history. It is so nice how we learned how to deal with the history, how we learned to use the history in the last two years. It is just amazing."
The whole of Liverpool erupted with joy. Though the fans weren't allowed inside the stadium, they gathered together to celebrate Liverpool's first Premier League title in 30 years.
The best fullback pair right now in world football – Andy Robertson and Trent Alexander-Arnold were also overwhelmed with joy after winning the Premier League.
Andy Robertson said: "As a squad, we're so close. We love coming in to training every single day. If somebody is having a bad game, we dig them out of a hole and we stick together on the pitch, we stick together off the pitch – that's why this squad is so special. I love being a part of it.
"We're all kind of brothers and we have a dad figure in the gaffer and he's the one that leads us in the right direction. Him and his staff have been second to none, to be fair, since I've came here. This season they've been excellent to us going, keep us hungry, keep us motivated.
Trent Alexander-Arnold said: "Obviously things are not as we imagined probably a few months ago or even a year ago how we imagined to win the Premier League, but we are not going to complain and make a fuss of. It's something we've always dreamed of. As fans I think it's something that will always be remembered."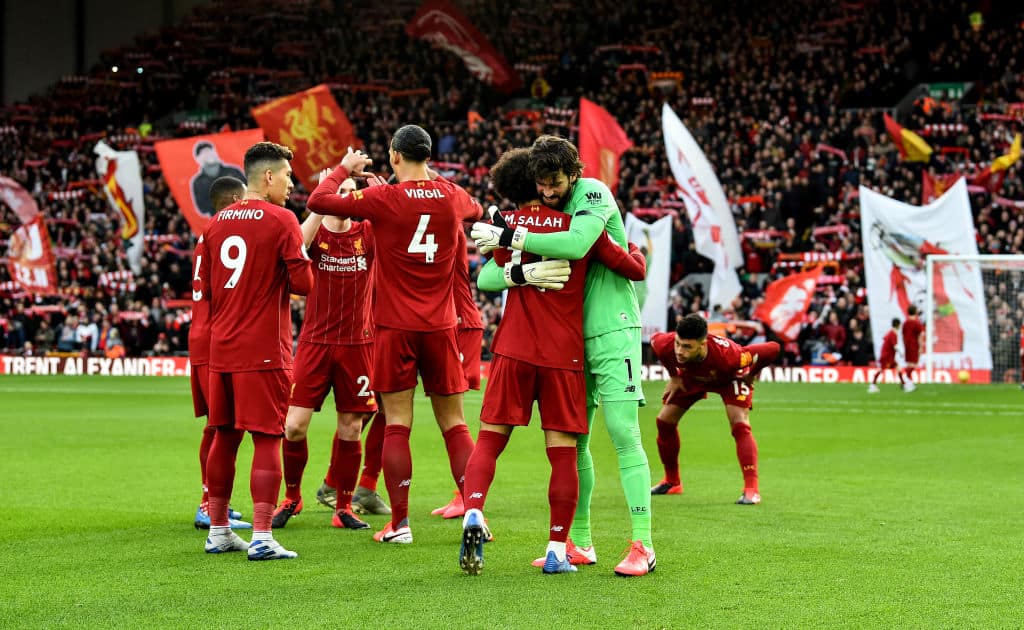 Dalglish, who oversaw the club's last triumph 30 years ago said: "Whatever he [Jurgen Klopp] gets he deserves. It's not a one-off because last year they came within a point of it, this year they've only lost one, drawn two. They won a club world championship, they won the Champions League last year as well. Onward and upwards and I think we've got a lot more happy days to come as long as Jurgen's there."
Souness told Sky: "It's not just about this season. This is a special team. This is a team that nobody enjoys playing against… They give everything… when you combine that effort and the quality they have… they're some team."
So it's time to celebrate for all the Liverpool fans worldwide. The Premier League title seemed to be going away in March. But fortunately, the play has resumed though behind closed doors. It may not be the way Liverpool dreamt of winning or celebrating their league title but this day will be remembered in history.
Do check out:
All the latest 2019-20 kits of football teams from all over the world are now available on Tech2Sports. Superior quality kits at the lowest price guaranteed. Show your support for your favourite club and country by wearing their colours.
If you're a Liverpool fan, then check this out:
1. Home Kit
2. Home Kit (Full Sleeve)
3. Away Kit
4. Mobile Cover