Get your Gaming essentials with up to 40% off discount from 28th to 30th June
Most of the people are still stuck in their homes and the work-from-home trend is still active but gaming is one thing keeps every gamer alive in this tough phase. But for smooth gaming there are a lot of things required, it may be peripherals, displays, headsets, storage devices and much more, also you might require a whole gaming PC or a laptop even. Or if you are a smartphone gamer, you might require a new powerful smartphone as well.
So, for you gamers, Amazon is bringing Grand Gaming Days from 28th to 30th June, giving you up to 40% off discount on all items including gaming laptops, gaming consoles, gaming monitors, gaming accessories, gaming phones, storage, processors, GPUs, routers, games and much more.
Here's the sneak peak to the upcoming sale: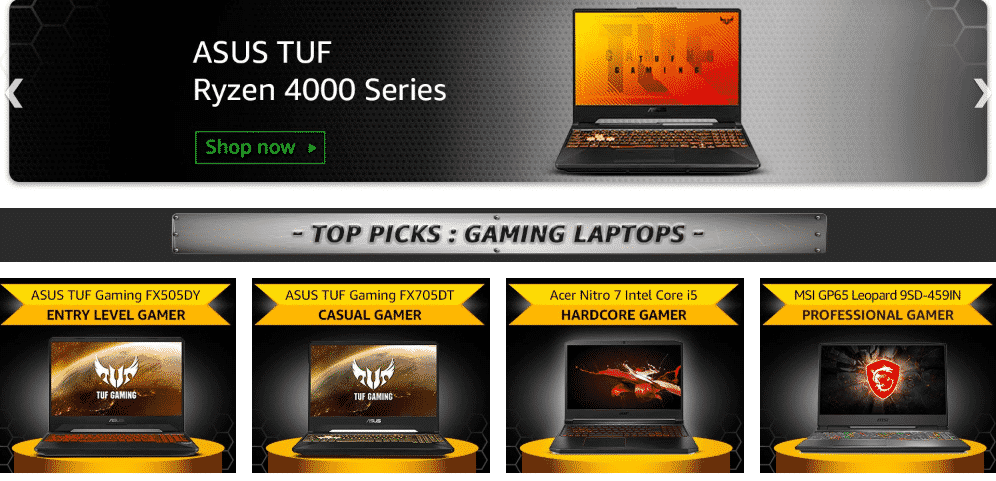 As we see in the pics, there a bunch of gaming laptop deals from budget-end to professional gaming and we see the new ASUS TUF Gaming A15 laptops with Ryzen 4000H APUs as well for the first time. Apart from laptops, we see gaming monitors, headsets, keyboard, mouse, gaming consoles, storage and a lot more.
Also, potential smartphones which you can game with are getting discounted along with TVs, gaming desktops and PC components as well. A single post will not be enough to feature all of them so, do head over to Amazon to know the deals and we will bring another post with all the best deals for you. So, keep an eye here… 😉
Head over to the Amazon page from here: https://amzn.to/31lAc92
Do check out:
😎TechnoSports-stay UPDATED😎