Just few weeks back, Vu launched its 4K TV lineup along with a 8K TV model. Now, today(22nd June), it again brings two new affordable TV models of 32 inches and 43 inches. Both are going on sale from tomorrow (23rd June) only on Flipkart.
The smart TV maker puts some premium features to these new TV models so that the customers need not look for some other options. Let's discuss one by one.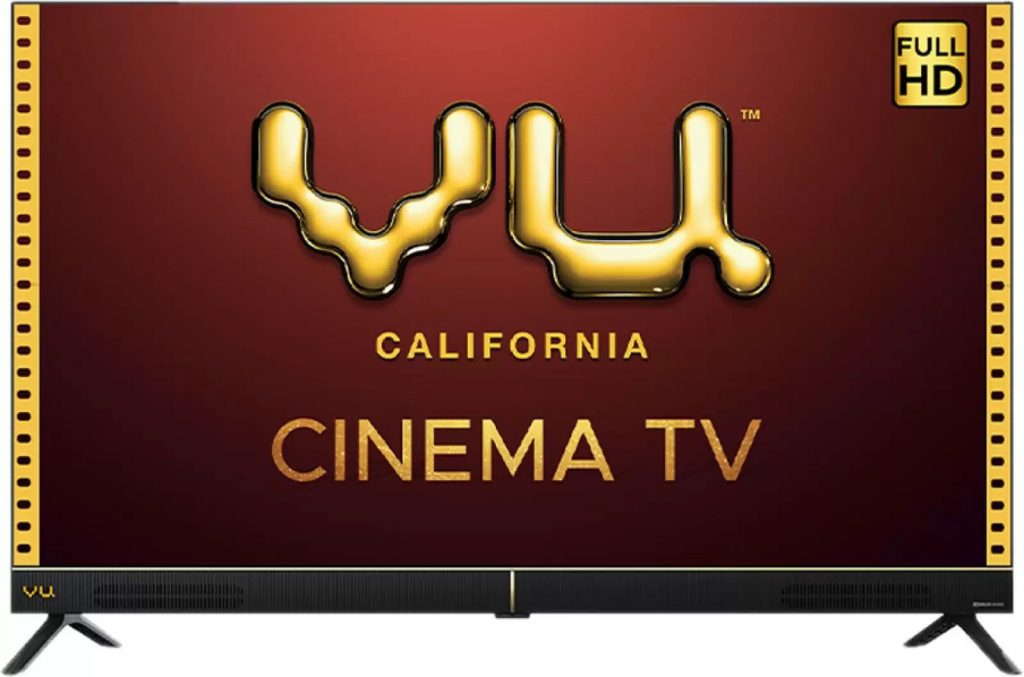 Display:
While getting a new TV, the display resolution should be your first priority. Among these two models, TV with the lower screen size i.e. 32-inch model has 1366×768 HD LED Panel and another one with 43-inch screen size has 1920×1080 Full-HD LED Panel. For both cases, you will get 500 nits of highest brightness.
Audio:
After the display resolution, comes the audio quality with the second-highest priority, and in this case, it is one of the key features. Vu offers 40W front-facing soundbars where other companies generally offer 20W or 25W speakers. The soundbars with the Vu TVs support Dolby Audio, in addition.
Design:
When the display and audio quality are checked, next you need to figure out whether the item's design goes with your stylish, well-decorated room or not. Vu also has their eyes on this issue.
The 32-inch and 43-inch Vu Cinema TV models come with a three-sided fully bezel-less finish. Only the bottom part has a wide bezel, but that for the front-facing 40W soundbar which I mentioned earlier.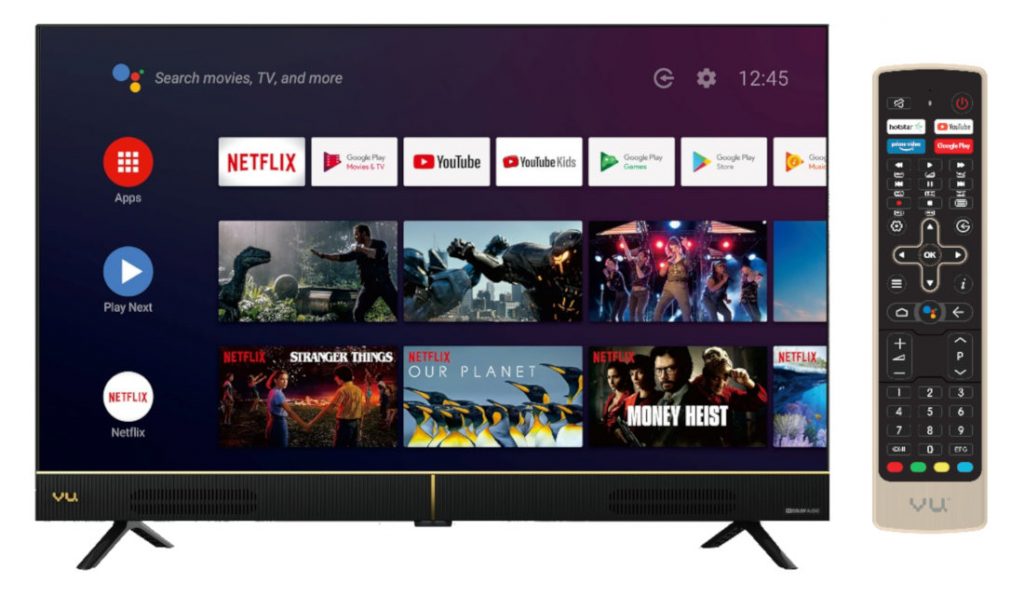 Performance & Storage:
As these two are smart TVs, youths like us and buyers having good knowledge about technology, always peek at least once to measure the performance. These brand new models include a 64-bit quad-core processor with a GPU, 1GB of RAM, and 8GB of storage. To utilize the functionality of this hardware, the vanilla Android TV 9.0 is installed.
Connectivity:
For the wireless connectivity, both the TVs have Bluetooth 5.0 and Wi-Fi 802.11 b/g/n (2.4GHz). For the wired connectivity there are three HDMI ports, two USB ports, analog audio, RF input, and a 3.5mm audio jack.
Pricing and Availability:
All the attractive features, Vu presented us at attractive prices too. The Vu Cinema TV 32-inch model is priced INR 12,999 and the 43-inch model will be out at INR 21,999. You can buy both the TVs from tomorrow (23rd June) only on Flipkart. This sale is a part of the "Big Saving Day" sale by the e-commerce platform. To reach the 32-inch Vu Cinema TV, click here and for 43-inch Cinema TV, click here.
Do Check Out 👇🏼