If you own a Mac, you have been waiting for this day totally as Apple finally announces a huge upgrade to the new macOS 10.16 Big Sur. The new installation of macOS brings a lot of improvements both in design, UI and performance along with support for running Macs on ARM-based Apple's own SoCs as well.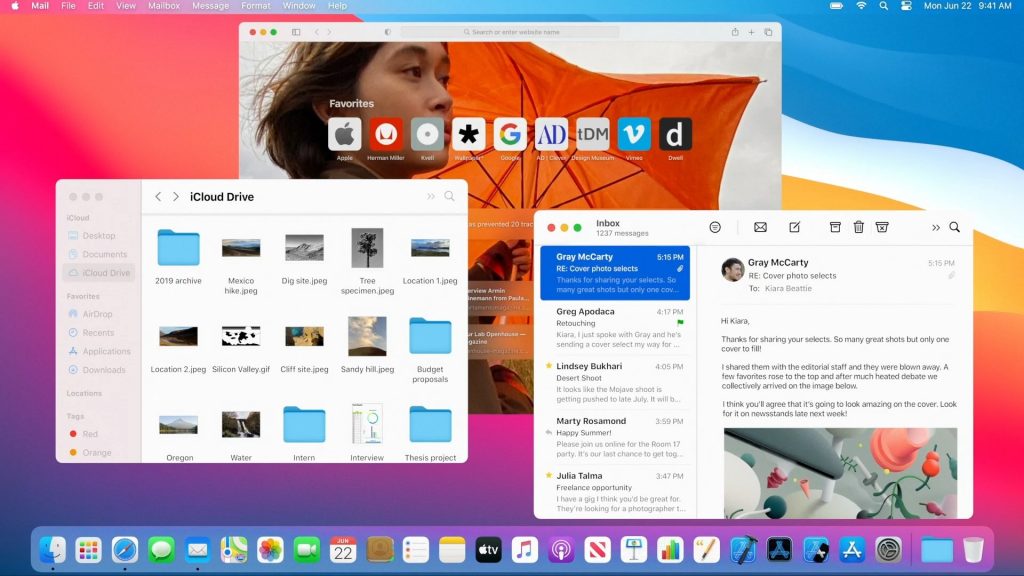 New design
There is a lot of minor design and aesthetic changes to the Mac from the shape of windows to various colours and transparencies. The dock now floats on the bottom of the screen like on iOS and there are fresh, redesigned icons for most system apps, and for other apps as well.
The Finder looks like the Files app, on the other hand, the menu bar has also been revamped in the macOS Big Sur. The company is also touting the full-height sidebars and the refreshed toolbars. The menu bar is now translucent and takes on the colour of the desktop wallpaper. The whole UI is more like the iOS, giving the macOS a uniformity to the Apple ecosystem.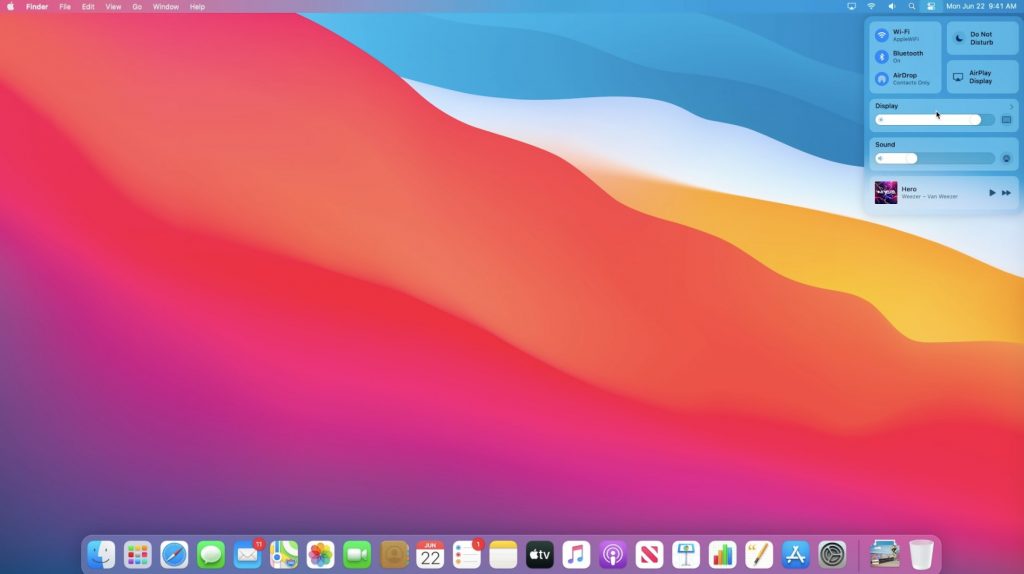 Control Center & Notification Center
The notifications are more like iOS-like, there's unified space for notifications and widgets, the new Notification Center is redesigned to give a more iOS-style look.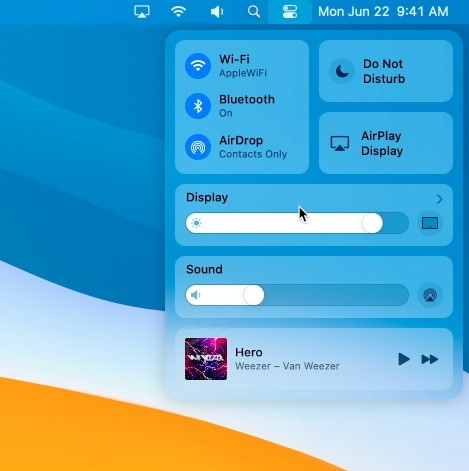 Then there's the control centre at the top right-hand corner, kind of iOS feel with the direct option to turn on Wi-Fi, Bluetooth, AirDrop, etc and you easily control the brightness of the display along with sound and change music tracks as well.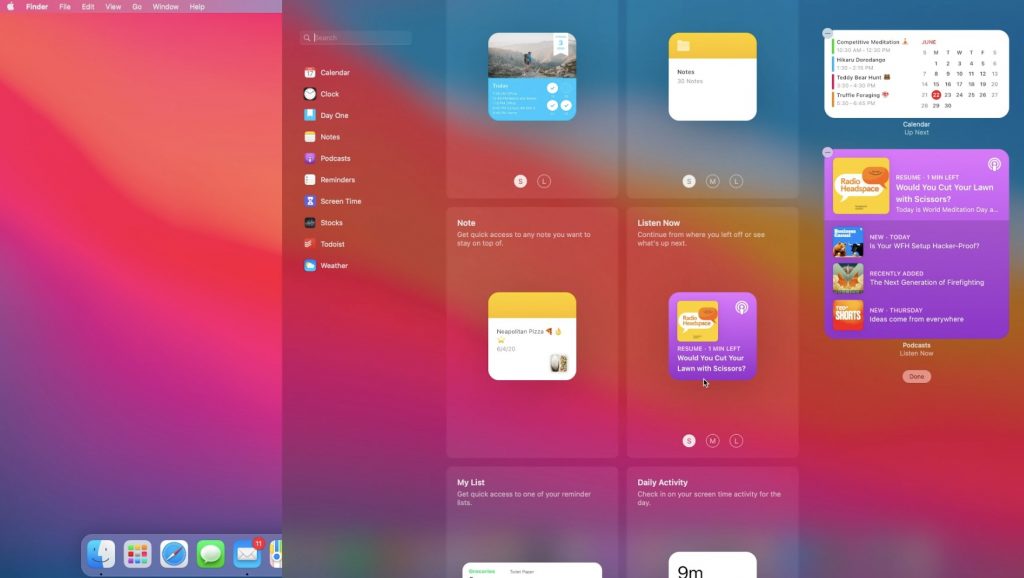 Widgets
These handy little widgets seem to be making its way to macOS as well, with tons of widgets to choose from according to your preference, you can drag and drop on the home screen.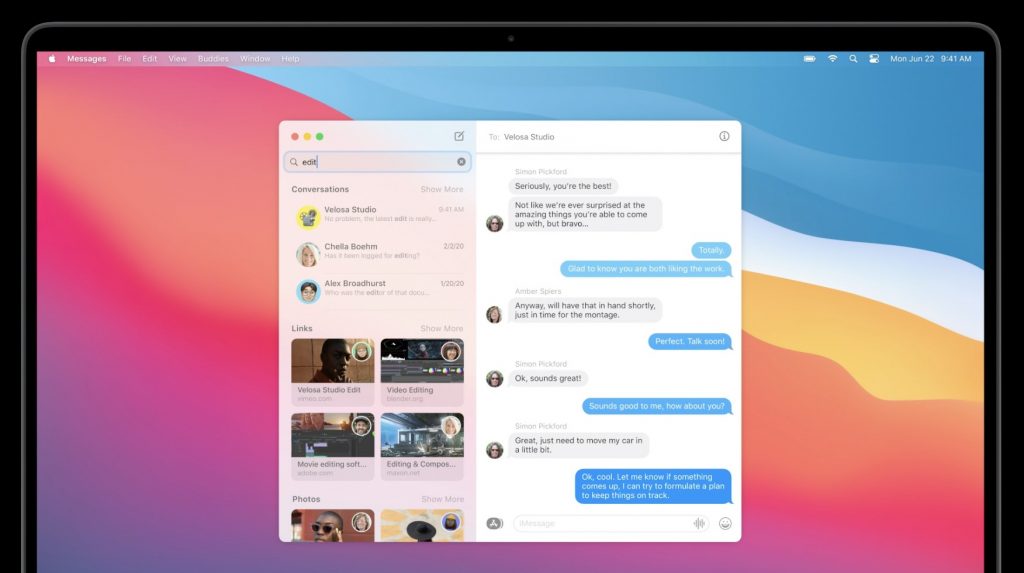 Messages
The app that's getting upgraded for every Apple OS is getting a pretty big upgrade on macOS as well with features like:
Powerful search
Redesigned photo picker
Memoji creation and editing on a Mac
Inline replies and support for message effects
Message effects, pinned conversations synced across devices.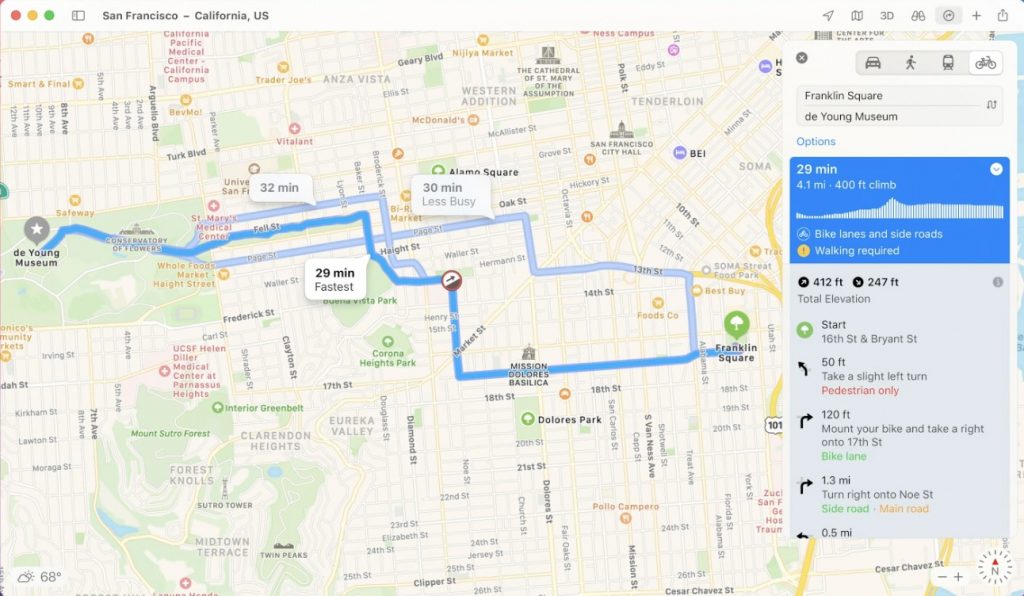 Maps
Another update to Maps on macOS as well, it is totally redesigned to give more of an iOS 14 feel, specifying details about the place and the Guide feature is coming to macOS as well. Also, there are 360-degree perspectives in Look Around, along with the ability to route maps on the Mac and send them to the iPhone when users want.
Mac Catalyst
An easy addition made to macOS to turn any iOS app to macOS supportive one. Developers can optimize apps to take total control of every pixel, new menu and keyboard APIs, new checkboxes and date pickers. The new version of Maps and Messages seems to be catalyst app, which is probably why it looks like just the iPad/iOS app.
Safari
Apple's own browser is getting pretty huge upgrade in terms of looks and performance as well. This seems to be the biggest update to Safari since it was first introduced. The JavaScript performance has improved to make it the world's fastest browser, 50% faster than Chrome on average, with industry-leading battery life.
The latest version of Safari for macOS will allow users to see more tabs on screen, and easily identify tabs with favicons. The users will also be able to get a preview of the tab if they hover their mouse over it, like Chrome. Also, like other browsers, Safari will also also gets improved personalization with a new start page, featuring a customizable background image, along with a reading list, and iCloud Tabs. There will be built-in translate features for seven languages as well.
Much like Chrome, Apple has introduced extensions for Safari, they'll be in the Mac App Store. Apple is also touting improved support for extensions (including a WebExtensions API to Safari), users can view editorial recommendations and leaderboards to Mac App Store. You will also be able to give an extension access on just a single website, or on all websites for just a single day.
Safari now has an intelligent tracking prevention button in the address bar, with a full privacy report available with a click. Safari will give users more visibility into how sites track them with a "privacy report" button. Safari now securely monitors your passwords to make sure they haven't been compromised in a data breach.
There are also many other small UI improvements and other changes in the Mail app, editing in Photos app, automatic AirPods device switching, an improved Siri assistance, faster software updates, other Apple Arcade improvements, optimised battery charging along with new Home features and much more.
macOS Big Sur will be made available to all the eligible Mac devices this fall as a free software upgrade. It's already available in its first developer beta today, while the first public beta will be released in July.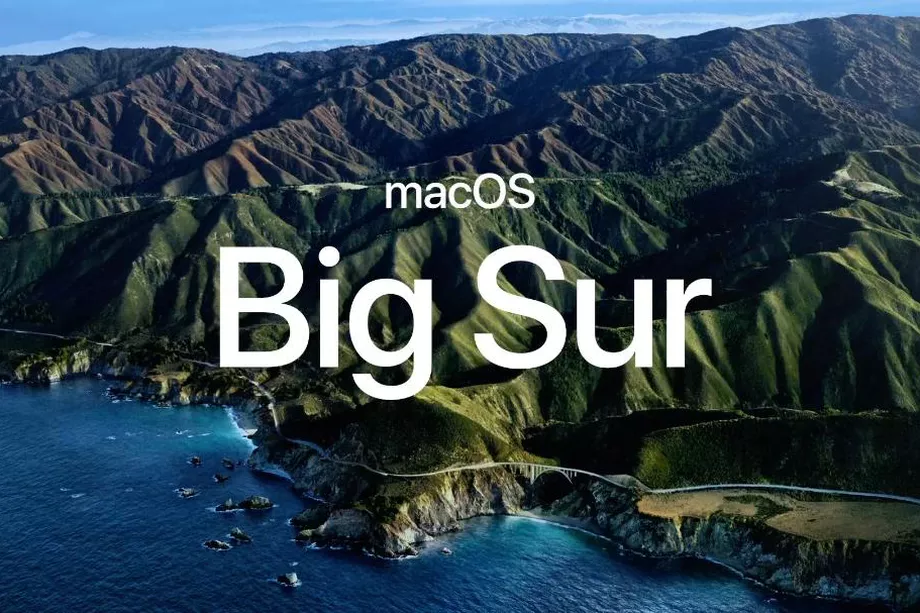 Here are the list of eligible Mac devices to get the update:
MacBook – 2015 & later models
MacBook Air – 2013 & later models
MacBook Pro – late 2013 & later models
Mac mini – 2014 & later models
iMac – 2014 & later models
iMac Pro – 2017 & later models
Mac Pro – 2013 & later models
via The Verge
So which feature did you like the most? Tell us in the comments below… 😉
Do check out:
😎TechnoSports-stay UPDATED😎