We all are aware of the file-sharing system by Apple called AirDrop. It allows file sharing between Apple devices without installing any third-party app. Similarly, Google was also working on its file-sharing process, called Nearby Share, for quite a long time. Though it was named Fast Share at the beginning. Google is now trying to deploy it along with the stable Android 11.
The developers of Nearby Share planned to spread the app through the Play Service. A commit is freshly found on the Chromium Gerrit which states the app will also support ChromeOS. As per another hint, the file-sharing system may also work on Linux, Windows, and also on macOS.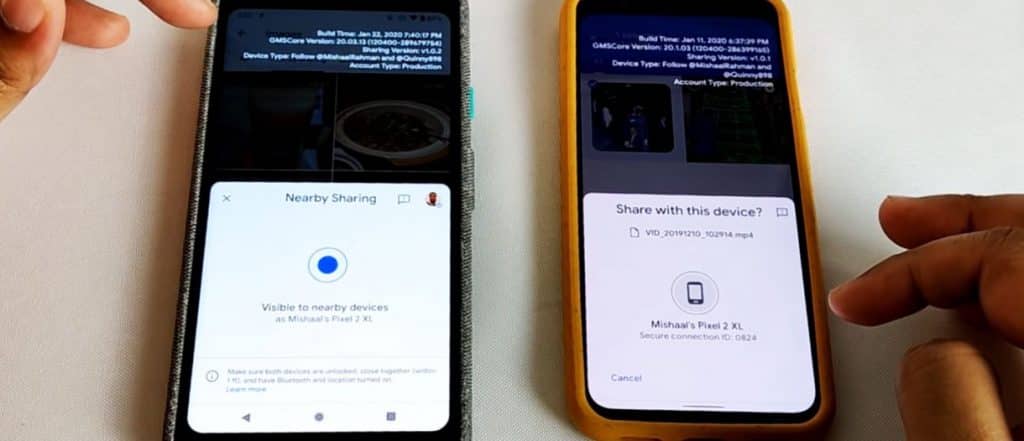 As per the demos shown earlier, the Nearby Share app can share files through various ways rather than Bluetooth. Along with this, there are indications from Google that, the app "will have device-hiding options and a proximity limit of about 1 foot, thus reducing the odds of inaccurate or unsolicited receipt-request."
It is very clear that the Nearby Share app will be available for almost all kinds of platforms either on smartphones or on laptops or PCs. If it comes with the Android 11 stable update, in India, that will be a great alternative to the Chinese file sharing apps like SHAREit and Xender.
Via NotebookCheck
Do Check Out 👇🏼