We all know Xiaomi has a habit of launching one or more products at least every week. Any electronic gadget you can think to be in your around, starting from smartphones, accessories, laptops, TVs to fans and washing machines, even screwdriver kit too.
The list also consists of various mice and keyboards. Among those, some are limited to China only, and some are on its way or already release globally, just like Mi Portable Wireless Mouse. As per the Bluetooth Special Interest Group, Xiaomi is going to announce another mouse under the Mi branding.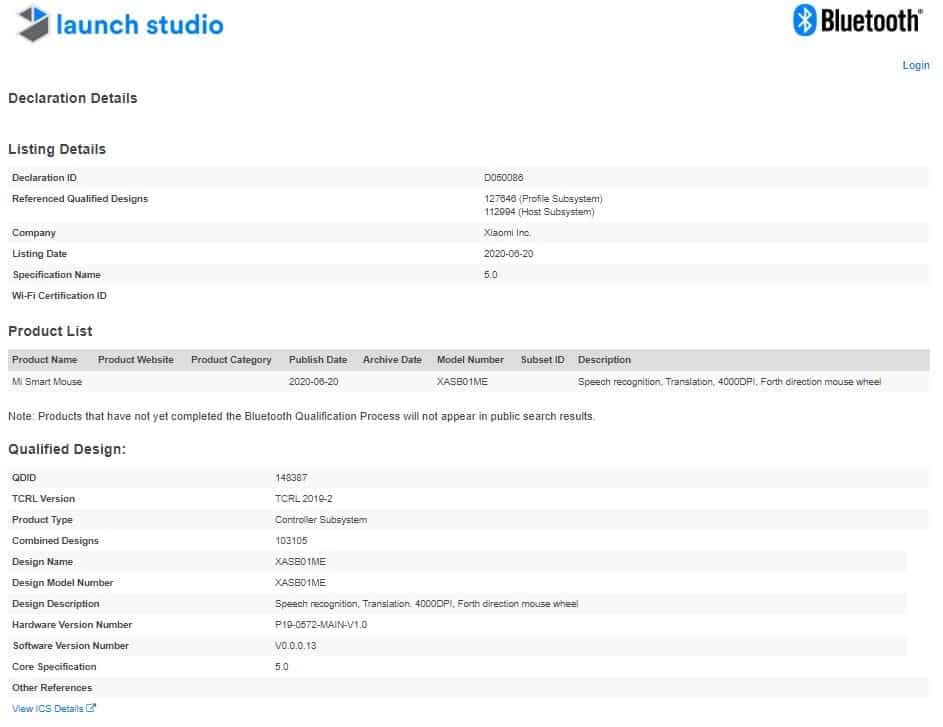 The upcoming mouse is called Mi Smart Mouse. The description by the Bluetooth SIG says its model number will be XASB01ME and embedded with the speech recognition, translation, and a 40000 DPI technology.
Xiaomi already launched a keyboard with the voice input facility. The mouse, mentioned above, may have the same type of technology. It also has the Wi-Fi connectivity option along with the Bluetooth 5.0. There may also be a built-in rechargeable battery.
Do Check Out 👇🏼