It was previously rumored that the upcoming 5G enabled iPhones of 2020 will be equipped with Qualcomm's Snapdragon X55. Multiple sources like Mig-Chi Kou and Nikkei Asian Review was in favor of this news.
Later on, a few days back, DigiTimes stated the chip-making partner of Apple, TSMC is preparing to manufacture A14 chips along with the Qualcomm's Snapdragon X60 modems from this month. And that also to put them in the Apple handsets coming at the end of this year.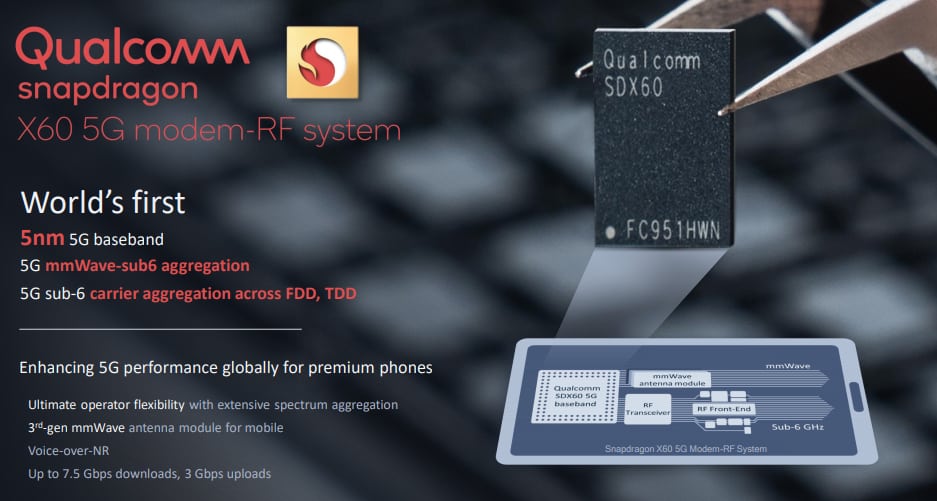 The Snapdragon X60 is able to manage the power more efficiently than the X55 chip as it is of 5nm. Besides, it also has the strength to "aggregate data from both mmWave and sub-6GHz bands simultaneously". That's why users can get both low-latency and high-speed at a time.
The X60 modems were released back in February. It was totally unexpected to everyone that it can be used in the 2020 iPhones as the company needs to properly test the chip first. Everyone estimated it is framed for the 2021 use. The chip owner Qualcomm also said earlier, the X60 was expected to use in 2021.
Now, only time will say which is true and which is not. We need to wait for official updates to verify the sources.
Source – DigiTimes via MacRumors
Do Check Out 👇🏼