Sergio Ramos is one of the best defenders over the last decade. He has won the World Cup as well as the European Championship with Spain. He has been equally successful at club level with LaLiga giants Real Madrid after joining them from Sevilla in 2005.
Along with his defensive abilities Ramos has a liking for goals. He is a goal scoring defender. He has the most no of goals among all the active defenders right now. His most memorable goal is the 92 min header against Atletico Madrid in the 2014 Champions League final.
Los Blancos were losing the match 1-0 but Ramos scored a magical header to take the game into extra time where Bale, Marcelo and Ronaldo scored a goal apiece to blow Atletico away and win their 10th Champions League trophy.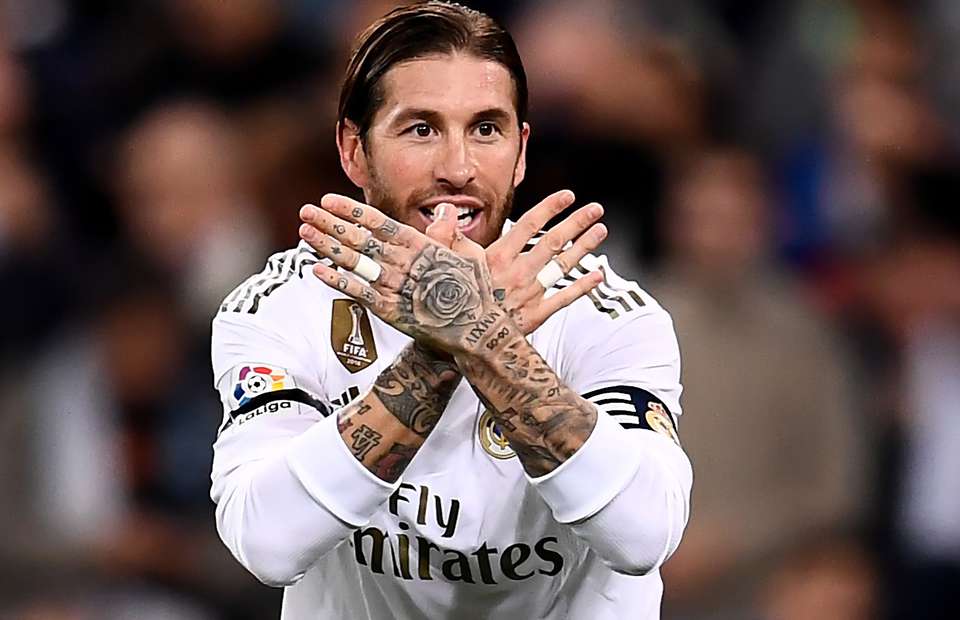 Ramos is never shy to make tackles on the field. He has got numerous red cards under his name. He is very dominating on the pitch and is thus hated by his opponents. He is booed in almost every stadium away from home.
But you would be surprised to know in which stadium Ramos is hated the most. Sevilla fans hate him the most despite the fact he is their former player.
This hatred comes from the fact that they believe Ramos left Sevilla too early. He was groomed at Sevilla youth academy but he only played one year for them before leaving for Real Madrid in 2005.
Sevilla player Puerta died in 2007 all of a sudden. Ramos like all the other players were saddened by his death. He paid condolences to Puerta in good faith. But strangely, his noble gesture further angered the Sevilla fans. They thought Ramos abandoned them so he has no right to pay homage to the Sevilla player. This incident deeply hurt Ramos.
Then in 2017, this cold war erupted once again. Ramos scored a panenka panelty in front of the Sevilla fans and celebrated outrageously. He also went public protesting against the hatred he receives from the Sevilla fans.
Ramos said in January 2017, via Marca: "Rakitic and Alves are welcomed like Gods despite not growing up here. For me, they insult my mother."
Sevilla also replied officially to Ramos' comment and goal celebration. They wrote on their official website: "FC Sevilla would like to stress that it condemns any insults directed at the players but the club has decided to make a formal request for LaLiga to denounce Sergio Ramos' gestures."
Ramos apologised after that to the Sevilla fans. As reported by Marca, he told: "The Sevillian supporters deserve all my respect but those who insulted my mother from the offset do not."
The Sevilla fans have got him wrong for all the wrong reasons. Ramos won the World Cup and the European Championships for Spain. He should be considered as a national hero. On top of that, Ramos actually loves his childhood place, Seville.
Ramos told in November 2015, via Canal+: "I am Sevillian and I will put the flags of Madrid and Seville on my grave. The people who booed me are pitiful and pathetic."
He also held his wedding ceremony in Seville in the presence of all his loved ones around him. But sadly, nothing has changed the hearts of the Sevilla fans.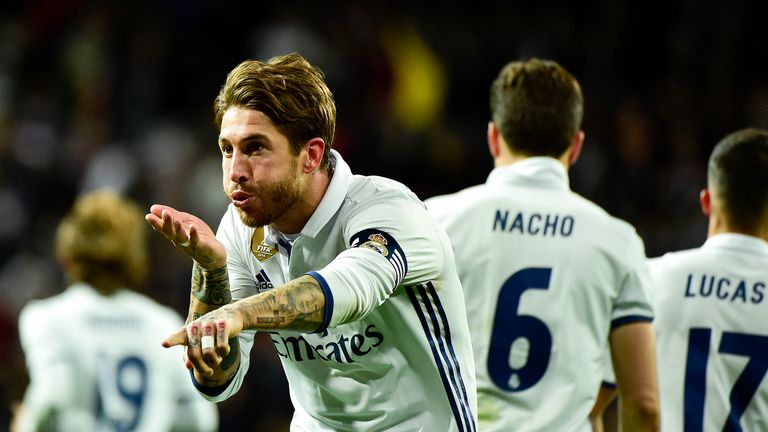 Sergio Ramos was again booed in September 2019 by the Sevilla fans. He was heartbroken. He told beIN Sports: "I am trying to change that, but there will always be people who don't understand. I don't want people to talk about this every time I come here."
Things will change over time. If someone is offended, I'm sorry, but I didn't intend what I've done to be offensive, whatever it was."
It is very much surprising to see the club fans booing their former player. We hope this hatred ends soon and Ramos gets all the respect he deserves for everything he has achieved as a football player for both his country and his club.
Do check out:
All the latest 2019-20 kits of football teams from all over the world are now available on Tech2Sports. Superior quality kits at the lowest price guaranteed. Show your support for your favourite club and country by wearing their colours.
If you're a Real Madrid fan, then check this out:
1. Home kit
2. Home Kit (Full Sleeve)
3. Away kit
4. 3rd kit
5. Mobile Cover