The 8-core desktop APU has been spotted running on a B550 motherboard by Wccftech and it is paired with a fast extremely fast 'DDR4-5600' memory. The APU's presence was confirmed by CPUZ screenshots. 
As we already know from the previous leaks, stating the basic specs of this 8-core APU, first leaked by Igor'sLAB, then by Videocardz. It is an 8 core, 16 threaded APU that supports SMT and is supposed to have 3.5 GHz base clock speed and boost clock speed up to 4.4 GHz.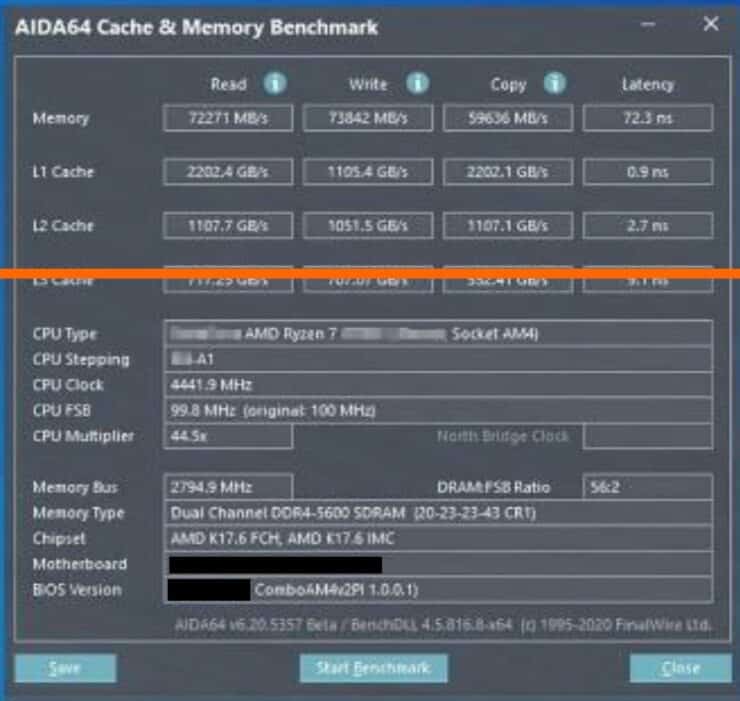 It is speculated to have 8 Compute Units (CUs) of Vega iGPU with clock speeds of 2.1 GHz along with 512 stream processors. Also, it is supposed to have 8 MB of L3 cache and a TDP of 65W.
Wccftech fired an AIDA64 benchmark first paired with a DDR4-5600 MHz memory, the Renoir APU scored a huge 72GB/s read and write from memory with a latency of just 72 ms, thanks to the fast RAM along with PCIe Gen 4 support on the B550 motherboard.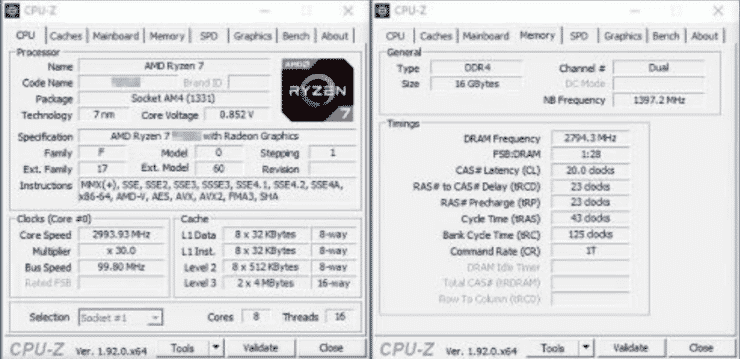 The APU's L1 and L2 cache scored 2.2 and 1.1 GB/s respectively along with a low latency of 0.9 and 2.7ms respectively. The AMD Ryzen 7 4700G can actually attain clock speed of 4.4 GHz, which was already speculated earlier.
However, in the CPUZ screenshot, the APU is confirmed to be built on the 7nm process but having a base clock speed of 3.0 GHz only. The 8 core APU is equipped with Vega graphics and utilizes the AM4 socket with 1331 pins, also Wccftech confirms the APU shown here is the 1st stepping and could be an early variant.
If truly we can use the AMD Ryzen 7 4700G with such high frequency up to 5600 MHz RAM on a B550 motherboard with faster PCIe Gen 4 supported storage, also can be overclocked to give superior CPU as well as integrated graphics.
Do check out:
😎TechnoSports-stay UPDATED😎