Last year Xiaomi was developing a 100W Super Charge Turbo charger which was showcased in the month of July. That charger was capable of charging a smartphone of 4,000mAh battery from 0 to 100% in just 17 minutes. Whereas, Vivo promised a 130W charger at the same time.
Now the brand is taking a step forward and is working on a 120W charger and a recent video shows the charging adapter with some information embedded on the side of it. The charger coded as MDY-12-ED has a maximum output of 120W, achieved at 20V (the maximum defined by USB Power Delivery).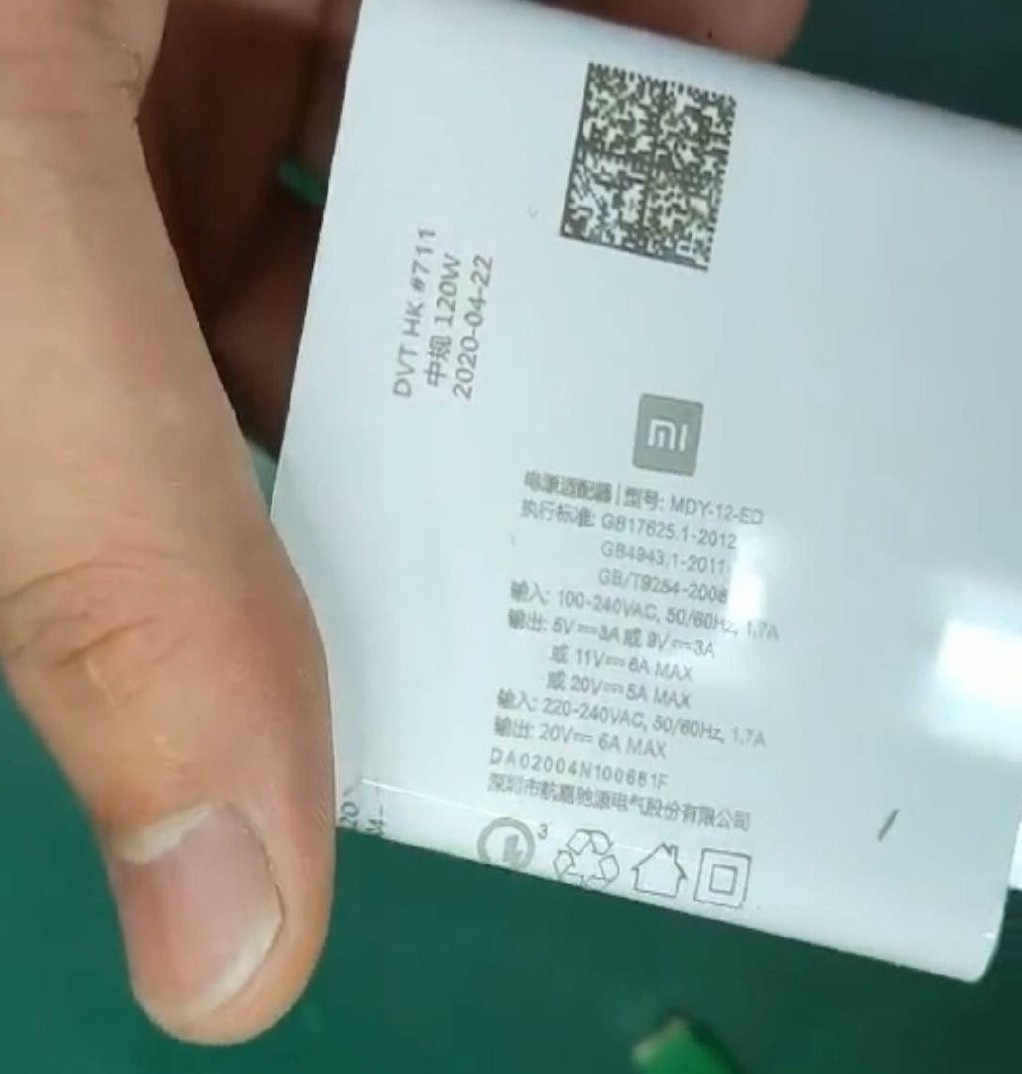 This charger can charge at different wattages starting from 15W up to 120W. The image shows the different charging speeds with voltage and Ampere ratings. Xiaomi's previous 100W charger was not released in the market and was not available for the customers, so we can also anticipate that Xiaomi was upgrading the charging capacity and this charger can charge the Mi Notebooks as well. This charger goes beyond the capacity of present-day smartphones and can be used to charge laptops and other heavy electronics.