Xiaomi added a new Wi-Fi 6 enabled router to its product list yesterday. It is named Xiaomi Redmi AX5. Back in February, the company started rolling out of Wi-Fi 6 enabled routers with Mi AIoT Router AX3600 and now the Redmi AX5 is the last one still now. Let us discuss the company claims and the features of this new arrival.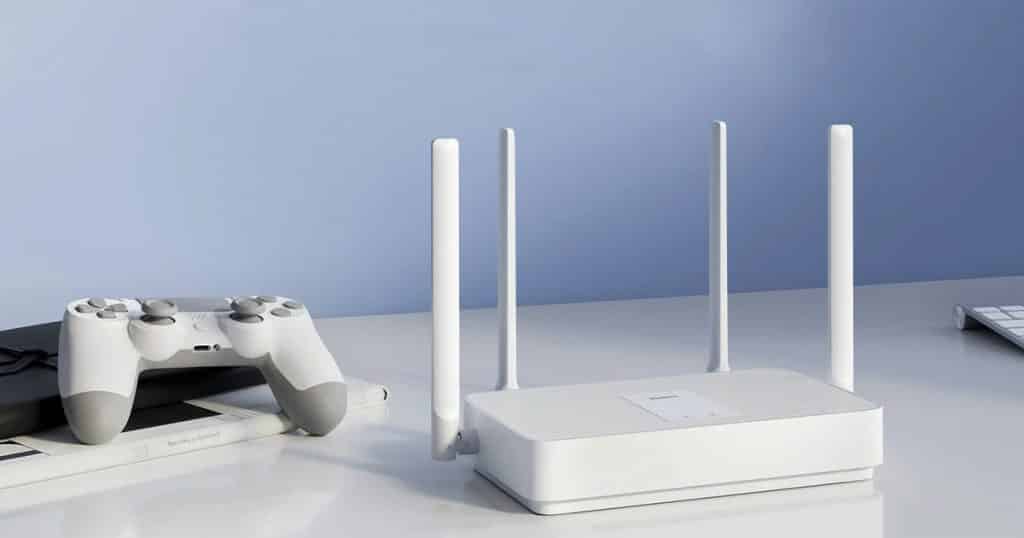 As described on Weibo, the router, Redmi AX5, is equipped with four independent signal amplifier antennas. It is able to provide up to 1775 Mbps stable speed for up to 128 individual devices. The network speed support is around 52% faster than Wi-Fi 5. The company says, they especially optimize this router for smart homes.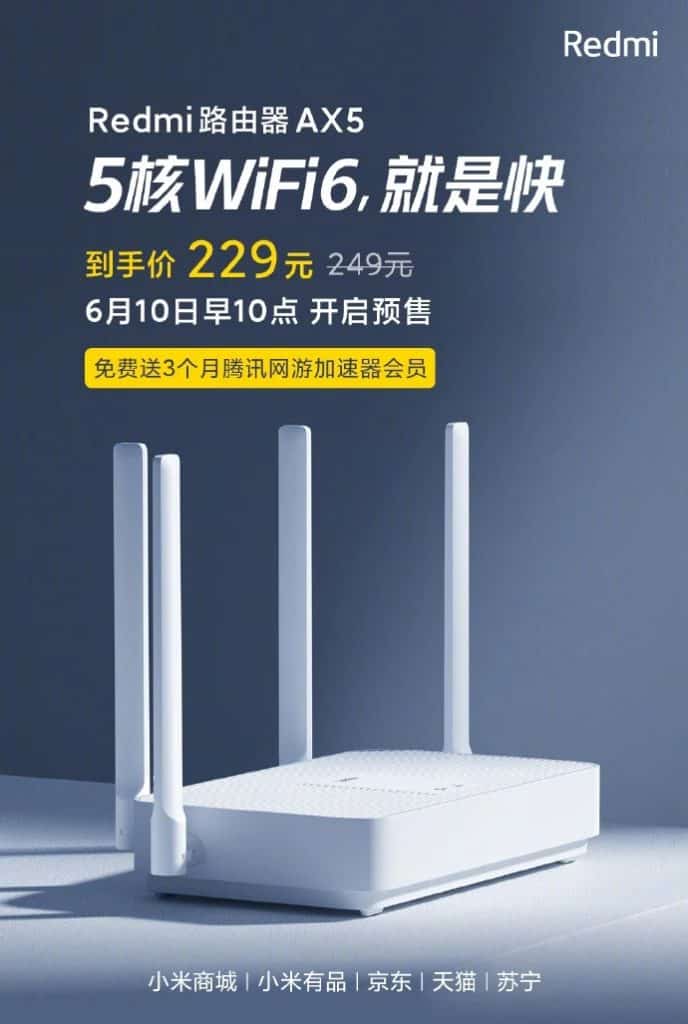 Inside the machine, to power it, a Penta core Qualcomm 14nm chip is assigned. Among those five cores, four are 1.2GHz Qualcomm processor and another one is 1.5GHz NPU. In addition, there is also a 256MB RAM. For a lag-free experience all over the network area, Redmi put the mesh networking support in it.
At present, the router is only available in China at a price of 249 yuan which is around ₹2,700. The pre-sale is started today and during this pre-sales company cuts the price down to 229 yuan i.e. nearly ₹2,400. There is no news for the arrival of this product to India.
Do Check Out 👇🏼