After a 3-month long layoff due to the Coronavirus pandemic, LaLiga will be back in action from tomorrow with the Seville derby. Barcelona will play Mallorca on Saturday followed by Real Madrid hosting Eibar on Sunday.
All the matches will be played behind closed doors to prevent the spread of COVID-19. The fans won't be allowed inside the stadium, only players and staffs will be allowed.
According to a report, there's still some hope for the fans to go and watch their favourite teams play from the stadium. Some parts of Spain have been able to get rid of Coronavirus. They have requested to allow fans in their stadiums which would give their team more strength and energy in the match.
Spanish Prime Minister Pedro Sanchez hasn't given his consent to this proposal yet. He will only give his consent when the whole of Spain is safe and ready to allow fans in the stadium.
Sanchez said: "It wouldn't be fair if there are differences. You can't have fans in one stadium and not in another."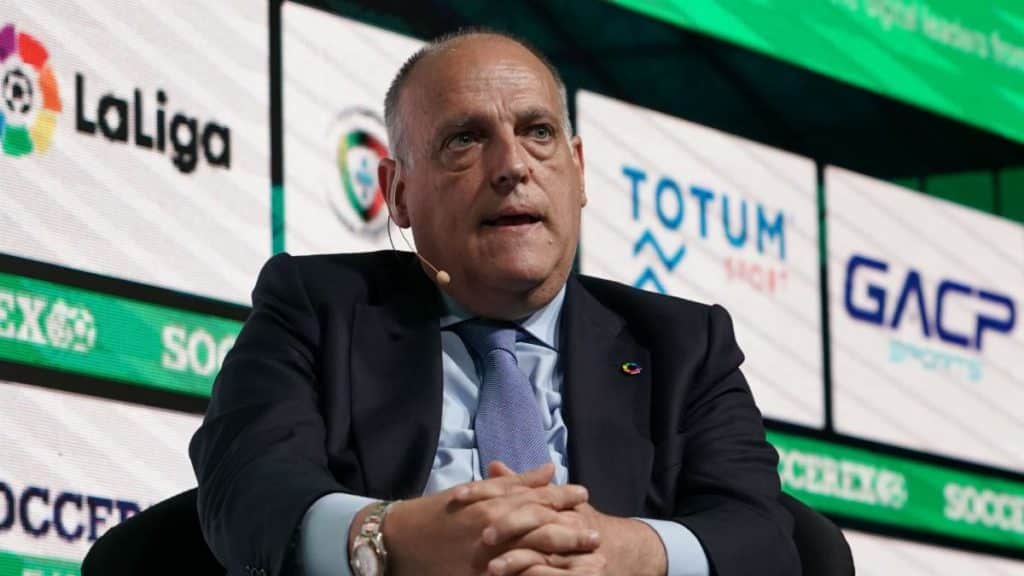 LaLiga president Javier Tebas is hopeful that fans can be allowed inside the stadium, even if not now due to the health protocols then from July.
Tebas told Movistar: "In the moment it is possible, there have to be fans [allowed in]. It's still a health matter. Right now, we are work with a protocol for returning to stadiums. When possible, we must allow fans to be able to attend."
The final decision regarding allowing fans inside the stadium in LaLiga will be taken by National Sports Council (CSD) president Irene Lozano. The decision will not be taken in a hurry and will have to wait until at least the beginning of July.
So there's hope that LaLiga will allow fans in the stadium from July when there will still be 5 rounds of matches remaining. But even if they allow, the number of fans attending the match will only be 30% of the capacity of the stadium.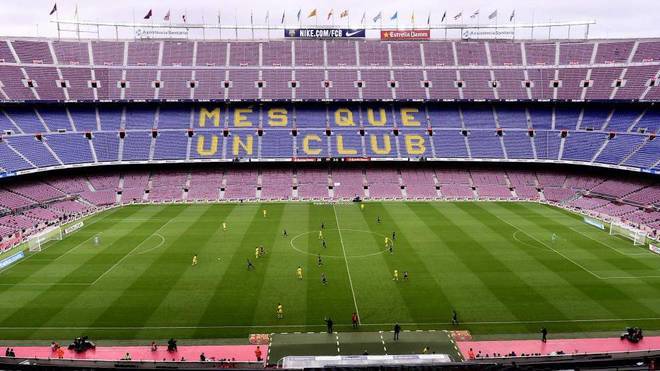 The capacity of Barcelona's Camp Nou is around 100,000. So they can allow 30,000 fans, which isn't that bad. But their rivals Real Madrid will be having some trouble.
Real Madrid have decided not to play in the Santiago Bernabeu because of renovation work. They will be playing in Estadio Alfredo Di Stefano whose capacity is just 6,000, which means Real can only allow 1,800 fans.
Overall, this is great news for the fans, clubs and players. Playing in an empty stadium can be tough for the players sometimes. It's a saying that the home crowd is the 12th player of a club. So the clubs can hope to have their 12th player back in the last 5 rounds of matches.
Do check out:
All the latest 2019-20 kits of football teams from all over the world are now available on Tech2Sports. Superior quality kits at the lowest price guaranteed. Show your support for your favourite club and country by wearing their colours.