Intel and AMD are known to be the biggest rivals in the CPU market but they surprisingly worked together on a project called Kaby Lake-G processors which is nothing but 8th gen Intel CPUs with AMD's Radeon RX Vega M graphics. These processors with strong graphics were found in laptops from Acer, HP and Dell and in mini PCs like Hades Canyon NUC.
These processors were actually good as they had good CPU horsepower from Intel and Vega M graphics that had up to 4 GB of dedicated HBM2 memory and 20 compute units on the Core i7-8075G or 24 CUs in Core i7-8809G processor. Intel eventually killed the project in October, focusing on its own Xe Graphics Architecture, which indeed is showing promising signs.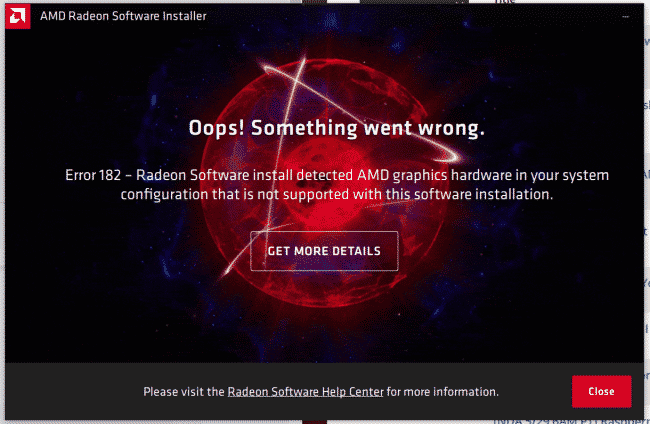 Although Intel cancelled the project, Intel did promise to provide five years of driver support for its existing Kaby Lake-G chips. But eventually, for 12 months, Intel did not provide any driver updates, however, they provided support from AMD, three months ago, in the form of AMD's latest Adrenalin 2020 software that allowed Kaby Lake-G users to install AMD's latest drivers.
However, as reported by Tom's hardware, that users were not able to install AMD's WDDM 2.7 driver (20.5.1) on the Vega M GH/GL in the Hades Canyon NUC, or even the latest WHQL (20.4.2), and Tom's hardware also tried to do so but they got the same message that Radeon Software cannot detect any AMD graphics in your hardware configuration.
So the Intel's Kaby Lake-G users cannot access AMD's latest drivers for the new Windows 10 version 2004. Although Intel seemed positive when Tom's hardware reached out to Intel:
"We are working to bring back Radeon graphics driver support to Intel NUC 8 Extreme Mini PCs (codenamed Hades Canyon)."
Do let us know in the comments below if you faced the same issue on your Hades Canyon NUC or on an Intel Kaby Lake-G powered laptop.
Do check out:
😎TechnoSports-stay UPDATED😎