It seems that high-profile foreign investors become impatient to invest in Indian telecom operator Jio. During the past few weeks, Jio received so many investments in every few days. After receiving a good amount from the US-based investor Silver Lake, now the Abu Dhabi Investment Authority (AIDA) spend ₹5,683 crores to Jio.
The AIDA is Abu Dhabi government's largest investment firm. By investing the mentioned amount, it collects a 1.16% stake of Reliance Jio. Yesterday, in a press release Reliance announced all the details of this investment.
In that press release, Reliance also mentioned the equity value i.e. ₹4.91 lakh crores and the enterprise value i.e. 5.16 lakh crores.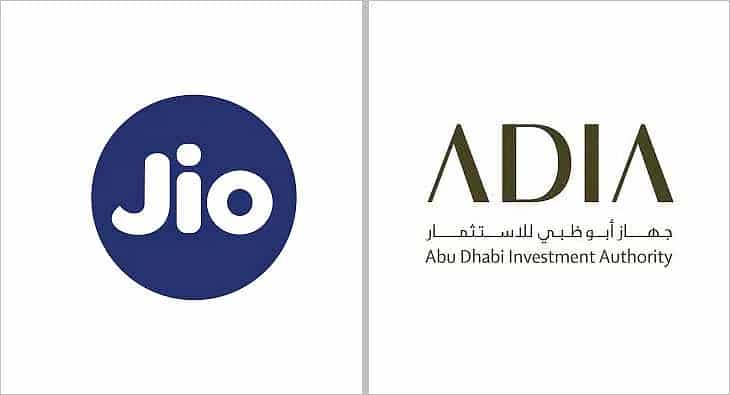 This one is the second investment that came from Abu Dhabi. The first investment came a few days back from Mubadala Invest which is also a reputed one. Mubadala invested ₹9,093.60 crores.
AIDA is the seventh investor for Jio. Over the past few weeks, Jio bagged ₹97,885.65 crores in total from all the investors and in exchange it sold 21.06% of its stake.
Instead of AIDA, the previous investor list for Jio includes the social media giant Facebook, Vista Equity firm, General Atlantic, KKR, and two previously mentioned firms Mubadala and Silver Lake. The hight investment is done by the social media giant and the amount is ₹43,574 crores. In return, Facebook got a 9.9% stack of Jio.
Do Check Out 👇🏼