If someone raises the topic on OTT apps, the first names that come to our mind are Netflix and Amazon, in maximum cases. It's quite obvious because these two hold the maximum number of subscribers. At least, in US Netflix is at the top followed by Amazon Prime Video. These two platforms are in the market for a good time after all.
Surprisingly, being a new player, Disney+ floats up to the 4th position in the popularity list of the US. The Apple TV+, which also come live a few days earlier than Disney+, is just next to it, at the 5th position. Though there is a huge popularity gap. The report is published by Parks Associates recently.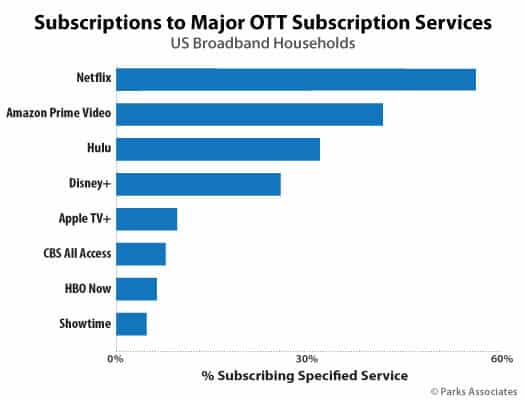 This report is made based on studies on around 10,000 participants between 8th March and 3rd April of this year. Around 25% of the participants were subscribed for the Disney+, whereas 10% choose Apple TV+.
From the observation, some more facts are also coming out. 81% of people among Disney+ subscribers also took Netflix subscription in parallel. Besides 72% Apple TV+ subscribers also did the same.
The improvement of Disney+ is very much impressive within this short period. The pandemic condition is also slightly responsible for this. But it is still far behind than Netflix and Amazon Prime Video. Though in comparison with Hulu, in the 3rd position, the gap is very less.
Do Check Out 👇🏼