Reports were pointing towards the upcoming launch of the two Asus smartphone, one of which bears model code I003DD and is anticipated to be the Asus ROG Phone III. Last month an Asus smartphone with the same model code has been spotted in Geekbench listing with 8GB RAM, but a few days ago another smartphone has been spotted with the same model code with 12GB RAM.
It is rumored that both the smartphones can be the Asus ROG Phone III with two RAM options and as a gaming smartphone form ASUS the brand is featuring Snapdragon 865 in both the devices.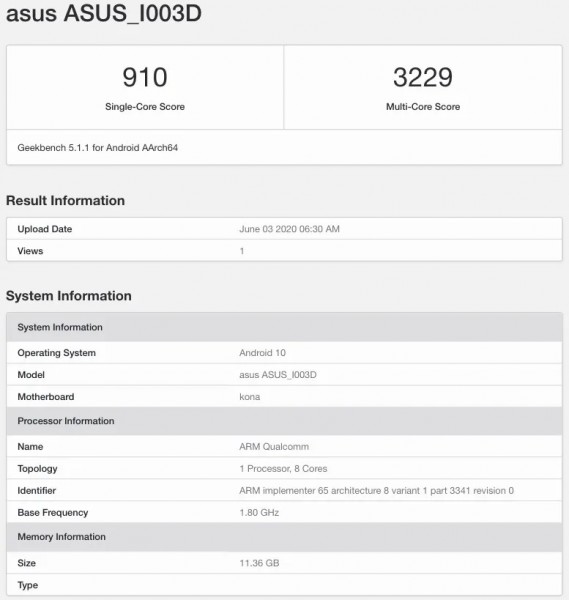 This smartphone managed to get a 910 single-core scores and 3229 as a multi-core score. A very powerful smartphone is in making. To compete with different gaming smartphones this year ASUS has to push its boundary this time as well. A new gaming smartphone is coming in the market from Lenovo Legion and it is all about a horizontal experience.
There is no word from AUS about the launch of the ROG Phone III but it was reported that this phone will launch alongside Asus Zenfone 7 in the month of July, but there is no official news about the launch.
#StayHome
#StaySafe