While there are several news about the OnePlus Z surfacing on internet the device visited Geekbench website revealing some of its key specs. Previously we came across some reports which claimed that the OnePlus Z will be the cheapest smartphone from the OnePlus community and will be more budget friendly than usual. The phone is said to launch in the month of July.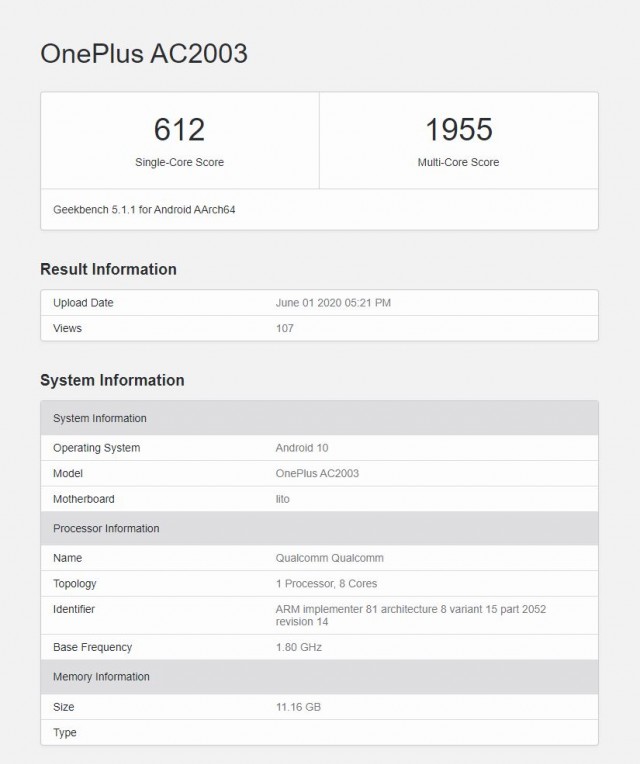 The OnePlus Z comes with AC2003 model number and according to Geekbench listing, the phone will feature the Snapdragon 765G chipset and is also said to support 5G connectivity. The phone managed 612 points in the single-core department and 1,955 points in the multi-core test. In addition to that, the device is listed with 12GB of RAM (11.16GB) and Android 10.
Until now we have only seen leaked images that showed a triple rear camera setup. This device is in the budget-friendly margin will compromise in different kinds of stuff. Some rumors point to an AMOLED display and given OnePlus' commitment to high refresh rate displays we can expect it to be at least a 90Hz one.
#StayHome
#StaySafe