The Coronavirus pandemic has affected the whole world. Millions of people have been affected while thousands have died. The world economy has taken a hit too. All sporting activities have been suspended since March. Although football leagues are on the verge of resumption, cricket is far from resuming.
BCCI president Sourav Ganguly was live on Unacademy app. During the live video conferencing, he said he believes everything including cricket will be normal again, once the vaccine comes up.
Ganguly said: "This [coronavirus] is something that has caught the world in sheer shock. We did not have the vaccine, we did not have the medicines to take care of it. But over a period of six or seven months, once the vaccine comes up, everything will be normal."
"We have this tremendous resistance in ourselves and I think cricket will be back to normal. Yes, there will be some changes in the itinerary, some changes in the schedule, but I think, the world cricket — the BCCI, the ICC will be hellbent on getting cricket back to normal and get cricket doing well."
He further added: "As the vaccine comes out, it will be normal life. If you fall sick — if you have fever, you have jaundice, you break a bone — you take those medicines and get better."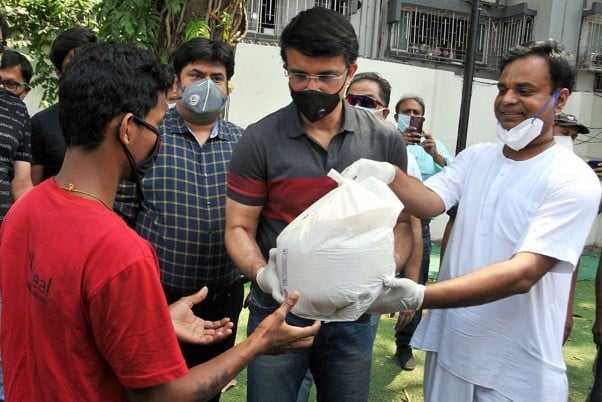 India is currently in Phase 1 of unlocking the lockdown which was enforced since March. The IPL 2020 which was scheduled in March has been suspended indefinitely. Things are not still suitable to host the IPL in the coming few months. Ganguly revealed that BCCI and IPL committee has not yet officially decided on the IPL schedule.
He told Sportskeeda: "We can't say what will happen in the days to come. It is tough to predict. We are looking at all options. We are still not sure when cricket could resume"
"If at all, IPL does happen, we don't know where it could happen. India would certainly like to host the event, provided the environment is safe. Right now, we are not in a position to say anything. It is too early. We are yet to officially discuss the IPL schedule. But it depends on the safety of the environment. Saving human life and breaking the coronavirus chain are more important for all of us."
As football is resuming around the globe behind closed doors, we cannot wait for cricket to return to action as well. IPL is like a festival in India. After a very hard time, it will certainly cheer up the Indians as well as all the cricket fans.
Do check out:
All the latest 2019-20 kits of football teams from all over the world are now available on Tech2Sports. Superior quality kits at the lowest price guaranteed. Show your support for your favourite club and country by wearing their colours.